Automation in Practice: Achieving Six Placements in the First Month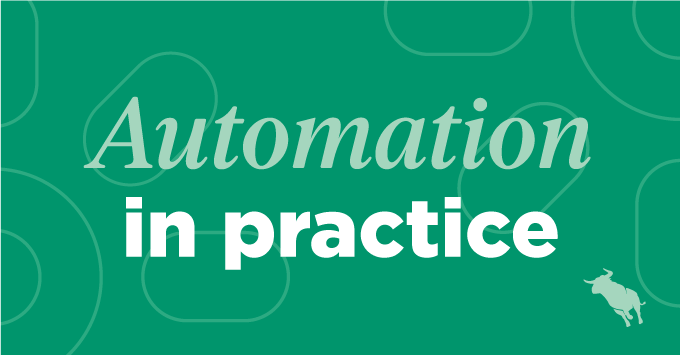 This Automation in Practice features a client that achieved six placements in the first month of using this automation.
Here's how they achieved it:
The client created an automation to communicate with their placed candidates as the end date of their assignment approached. This is one of Bullhorn Automation's blueprint automations; it's simple, but it can be powerful.
Here's what the client had to say:
"We caught six people coming off assignment that didn't have time to look for another role and placed them all. No way we could have done that without Bullhorn Automation!"
Here's how you can do this yourself:
We can use one of Bullhorn Automation's blueprints to create this automation. 
In the top right corner, select

Add Automation.

Scroll down to the

Start from Blueprint

section.

The key is to focus on a blueprint that will utilize the placement end date, for example,

Redeploy Candidates via Email.

Once you have your blueprint selected, hit

save

. Remember, it will take a little bit of time to create the blueprint; after all, blueprints create the automation for you, including all the automation steps, the list, list criteria, and the content inside the automation.
Once you create your placement-based automation, the list will contain all of your approved placements. You can segment it based on employment time or any other data you'd like to add.
Everything in this automation will center around the placement end date. You can create check-ins, reminders, and alerts before the end date, and add actions after the end date.
The client achieved these placements just by sending check-ins. You can ask yourself if you'd like to send automated communication on the recruiter's behalf to the placed candidate – you can add an email or text message step or even a survey. Or, if you want to have your recruiters reach out themselves, you can send an internal notification to remind them when they need to make that phone call to the placed candidate to see if things are going well and if you can work with them again after their placement ends.
This automation is geared towards contract and temporary placements, but you can do something similar with your direct and permanent hires. We've seen this work very well, though we recommend adjusting the cadence of communication to suit a longer-term placement. This way, you can ensure a placement stays until their guarantee period passes. This consistent communication can help build stronger relationships with your placed candidates.
See this Automation in Practice:
Watch the video below to see Billy Davis put this automation into practice:
Subscribe to the Customer Blog
Subscribe for trends, tips, and insights delivered straight to your inbox.