Bullhorn Healthcare: Modern solutions for the future of healthcare staffing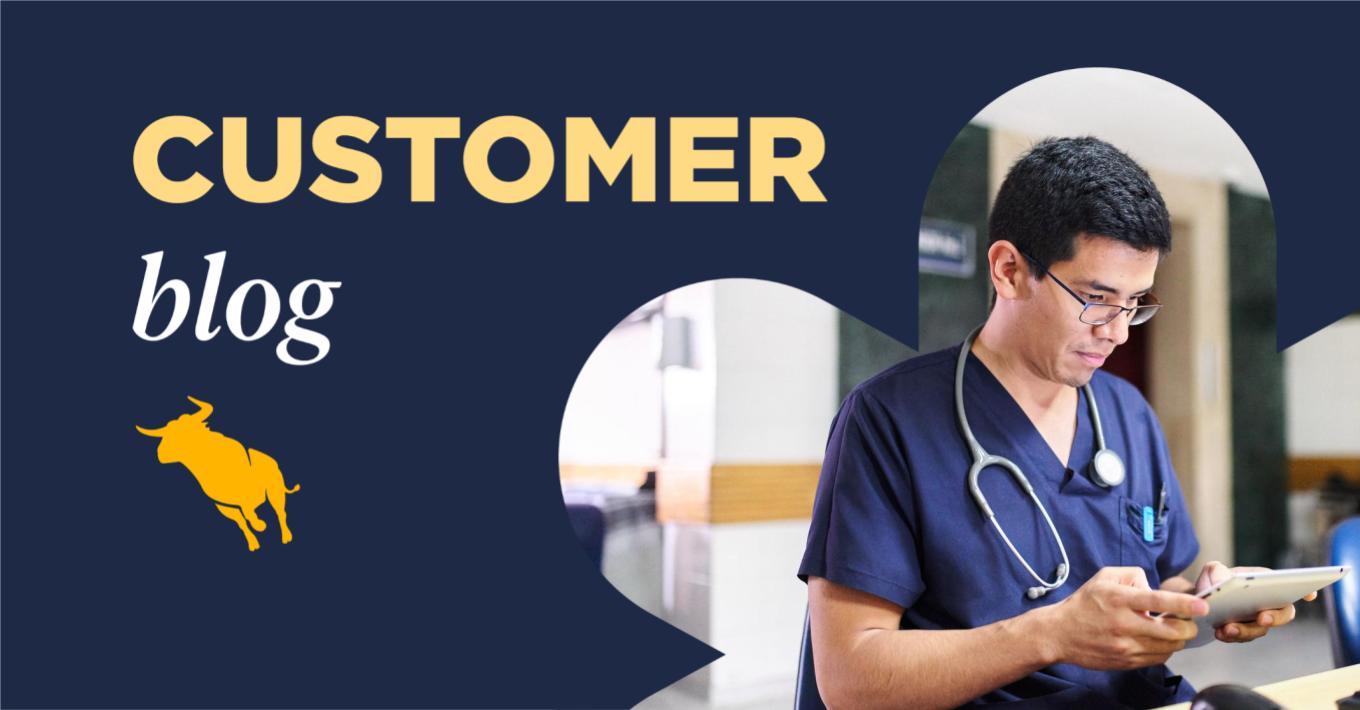 The healthcare staffing industry has seen tremendous growth over the past few years, accelerated by the pandemic and the ongoing need for qualified healthcare talent. The healthcare staffing segment is projected to reach $50 billion this year, nearly triple its market size in 2019. Roughly 60% of the market is now comprised of the travel nurse segment, which has experienced astonishing growth since 2019. It's clear that now is the time for healthcare staffing firms to make the most of this growth while providing great experiences for their providers, their teams, and their clients.
What you may not know is that Bullhorn is the largest SaaS player serving the healthcare staffing vertical in North America: 22 of the top 25 healthcare staffing firms use a Bullhorn solution, with over 500 customers in travel, allied health, locum tenens, and per diem staffing.
But with growth comes challenge. Healthcare firms continue to deal with a worsening talent crisis and increasing competition not only with other firms but also with on-demand staffing platforms. 
Bullhorn Healthcare offers a comprehensive solution that increases your clinician engagement, redeployment rate, client satisfaction, and revenue. We are completely committed as a company to the healthcare market, continuing to make significant investments to support healthcare customers. As Bullhorn's VP of Product for Healthcare, I bring 12+ years of healthcare staffing experience, having previously led Nursing, Allied, and Locum divisions.
One of Bullhorn's customers, IDR Healthcare, started their healthcare line of business on Bullhorn, growing their overall business from $50M to $150M. 
"We had a goal to surpass the $100M revenue mark, and adding healthcare to our business lines really sped that up. We were able to do that last year which was a big goal for us as a company, and it happened a lot faster. By having Bullhorn One in place and equipping all of our recruiters, salespeople, and back office teams with rate cards and payable and billable charge access, that's allowed us to sustain that growth," said Will Hayes, Chief Operating Officer at IDR.
With Bullhorn Healthcare, your team can increase efficiency throughout the talent lifecycle to ultimately nurture and improve provider relationships. Make it happen with:
A Talent Experience

solution that is both mobile-centric and self-service to attract, engage, onboard, and redeploy talent, meet providers where they are, provide the right information at the right time, and build relationships from start to finish.

ATS and CRM with VMS Automations and shift scheduling

to accelerate time to fill, increase productivity, and improve client and provider relationships.

Unified credentialing workflow

that

enables providers to begin work faster by empowering them to upload and manage credentials in a secure platform while maintaining compliance.

Time and pay management

with time entry, healthcare-specific time interpretation, and ability to deliver paychecks and invoices on time and accurately.

Analytics

that deliver real-time business insights to diagnose issues, prioritize areas of focus that will generate the most revenue, and measure financial performance.
Learn more about Bullhorn Healthcare and how it can help your team provide a talent-centric experience with a personal touch.
Subscribe to the Customer Blog
Subscribe for trends, tips, and insights delivered straight to your inbox.