How Grovelands Centralized Candidate Feedback with the Starred and Bullhorn Integration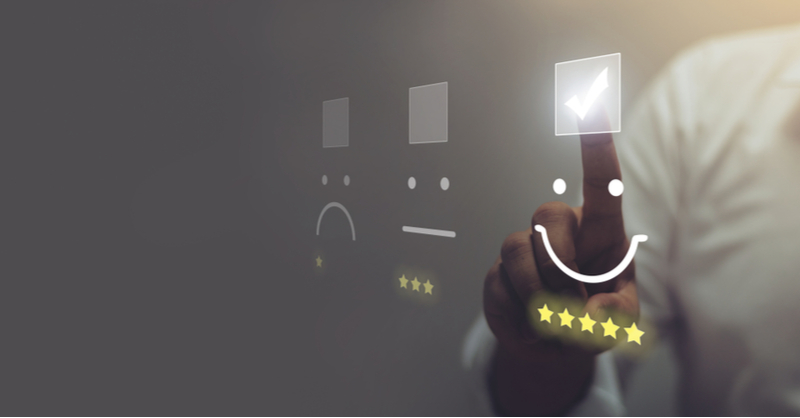 Grovelands is a recruitment and consulting firm with a purpose: challenging the status quo in the industry. They'll tell you themselves; both consulting and recruitment have a terrible reputation for "money-grabbing attitudes, shady practices, and a total disregard for those they serve." At Grovelands, they're out to change the model. They're committed to being "unorthodox, pragmatic, real." They value long term relationship building over immediate revenue because they understand it's more sustainable and more profitable long term. It simply makes more sense to look after both candidates and clients with more care.
The Challenge
Grovelands needed a streamlined feedback solution that integrated with Bullhorn
One of the fundamentals of Grovelands' people-focused strategy is providing an exceptional candidate experience. Melanie Beatty, Marketing Manager at Grovelands, tells us that there was a growing need to centralize feedback. "It would come in from all kinds of places—email, word of mouth, anecdotally, social media." In order to make informed decisions based on all their incoming feedback, the team needed a solution which could do the job of being the central hub for feedback, as well as identify and prioritize action areas for improvement.
From a CRM and process automation perspective, feedback is tricky. Lydia Vazquez-Martin, Team Operations Coordinator at Grovelands tells us, "At a zoomed out level, recruitment steps are quite straightforward, but within those steps, there are so many steps branching off." The Grovelands team doesn't work within limited parameters with their candidates, so neither should their feedback solution.
The Solution
Centralized, automated, and continuous feedback through the Starred and Bullhorn integration
One of Grovelands' top priorities when evaluating feedback software was that it integrated with their CRM, where the majority of work happens. Among the ten or so suppliers that Grovelands reviewed, Starred came out on top because of the flexibility of the Bullhorn integration. "There was a huge amount of support provided to us setting up the integration," Melanie shares, highlighting the collaboration with Starred to develop a feedback process which really delivers on the insights they need.
Today, the Starred feedback automation is running at Grovelands, automatically surveying candidates at crucial touchpoints to measure their experience. For Melanie, the ease of use factor at the core of Starred was incredibly important. "The other main benefit of Starred for us is that it's simple to use for both our candidates and clients—it's intuitive."
"The other main benefit of Starred for us is that it's simple to use for both our candidates and clients—it's intuitive." – Melanie Beatty, Marketing Manager, Grovelands
Where some firms will tell you they're measuring Candidate Experience by using review systems Feefo or Trustpilot, this is too generic for Grovelands. Review platforms are where people talk about you. Feedback is what people tell you directly. A feedback process tailored to their own way of working matches Grovelands' philosophy: "Candidate Experience is about the bigger picture," says Lydia. Melanie adds that "a lot of recruitment companies are becoming aware of the importance of using a system like Starred."
"Starred is really omnipresent in our organization. Our leadership team is also fully on board. Our CEO likes to check out the dashboards and analyze our feedback himself. It gives him confidence that everything's going well and we're working on the right things." – Melanie Beatty, Marketing Manager, Grovelands

So what does a great candidate experience look like in practice? Once a candidate has been placed, Grovelands will follow up with them and make sure they're settling in okay and mediate any issues between the client and the candidate. They always provide candidates meaningful feedback from the client, being honest and straight with them. They hold themselves to a high standard, contacting candidates within set timeframes and keeping to it. Melanie stresses the importance of giving candidates space to give feedback, "the candidate might want to answer your questions honestly but in that situation doesn't feel comfortable doing so. But at an arm's length, they can reflect on the experience and tell us what was good, what can be improved. It's great because this way our follow-up allows us to identify potential issues and prevent them from escalating."
Lydia tells us that Starred addresses one of the central challenges Grovelands identified from the project outset: They didn't want to give their consultants another tool to learn and add more administrative work but the Starred and Bullhorn integration would be taken care of in back office. Grovelands showed their consultants the added value of personalized dashboard and internal benchmarks provided through Starred, allowing the team to compete against each other and themselves. "They always want to improve, it was so important for us that the solution provide direct accessibility to their personal feedback from their candidates."
The Future
So what's next for Grovelands? With truly excellent feedback rolling in for the front office, the team is now focusing on perfecting back office processes. They're seeking to perfect things like welcome packs, payment schedules and other experience items on the client side, tracking how clients are taking care of Grovelands candidates.
For Lydia, these actions point back to their candidate-centric strategy. "We just want to see that candidates are being taken care of as we would like." Post-placement surveys on Starred feed Lydia the insights she needs to inform her briefings to account managers. "The people who are on your site are saying this about you and the role, they need these types of training and so on. We use this information to have extremely relevant conversations about our placed candidates. We want to know how we can help."
As Grovelands continue to innovate and grow with a human-first philosophy in recruitment, Starred and Bullhorn are excited to be part of the journey.
"A lot of recruitment companies are becoming aware of the importance of using a system like Starred." – Melanie Beatty, Marketing Manager, Grovelands
Subscribe to the Customer Blog
Subscribe for trends, tips, and insights delivered straight to your inbox.