Candidate Engagement: Do You Have a Targeted Strategy?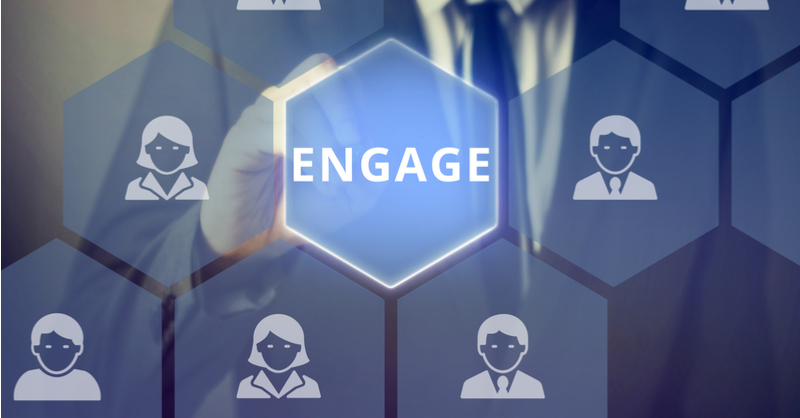 Year over year, candidate engagement is a major topic of discussion and concern for the staffing and recruitment industry. This year, Bullhorn's Global Recruitment Insights and Data survey showed 36% of firms say candidate engagement will be their top priority in the coming months. As you gear up to tackle the challenges of engaging candidates with new processes, new technology, and a renewed fervor, it's critical to identify your candidate engagement goals in order to determine the most strategic solution for your firm.
Goal #1: Reach candidates waiting for your offer
Is your top engagement challenge getting fast access to available candidates? In a talent-sparse environment, the ability to leverage your existing candidate database saves the most time and money.  Developing processes that allow you to make an easy transition from mass communication to one-on-one conversations could be the best place to start.
Reaching out to potential candidates on a mass scale, such as requesting a response from interested candidates who have the correct expertise and are available for the slot, can quickly curate a solid list to work through. Simply engaging with candidates to give them a chance to opt into discussing a position further is still beneficial engagement, even if that particular opening isn't for them. A single, speedy text interaction affirms to candidates that they're on your radar.
LoyalSource, a healthcare and government services staffing firm, decreased their time spent looking for candidates by 33% and simultaneously improved candidate experience by leveraging Bullhorn with TextUs, a real-time communication platform.
Goal #2: Show loyalty
Are you looking to use engagement to ensure candidates feel a connection to your brand? If you work with specialized talent pools such as healthcare professionals, or a certain type of candidate like recent graduates, you have a unique opportunity to provide particularly targeted, helpful content. Ongoing touch points, whether it's sharing relevant news or mentioning jobs that might interest them, keep candidates and existing contractors interacting with your organization and brand.
An automation platform like Herefish can help your firm build out an engagement plan that includes everything from drip campaigns with relevant content to status-based check-ins like sending an NPS Survey once a placement is made. Allen Recruitment saw that using Herefish and Bullhorn to automate targeted interactions enabled them to originate 60% of their placements from their existing database, and saw clear indicators that candidates were actively engaging with their brand via emails and content.
Goal #3: Save time and money through mastering redeployment
Are your redeployment rates a particular pain point? Using ongoing, practical engagement as a way to carry consultants from one placement to the next is a simple and hugely impactful practice.
Candidate engagement automation can take over some of the follow-up conversations your recruiters wish they had time for. Using pre-built communication templates, recruiters can be sure to check in about completed onboarding documents, how the first day went, and what the candidate is interested in pursuing when a particular placement ends.
A solution like Marketplace Partner Sense works to put candidates at the heart of your business throughout the full life cycle. Sense ensures a candidate feels the love of interacting with your brand from the moment they are sourced to the last day of their placement.
Goal #4: Make good engagement habits simple and rewarding for your team
No matter how you decide to engage candidates, it's all for naught if there is no visibility into how each candidate has interacted with your organization. Ensuring you have data about the activity and results at your recruiter's fingertips is a no brainer. When a call finally does get answered, or a candidate is finally ready to make their next move, your team should be able to quickly understand who they are and how they've interacted with your organization and brand in the past. Moreover, you can only improve upon a strategy that you can report on. Bullhorn's partners offer tight integrations to achieve this kind of visibility directly from a candidate record.

Subscribe to the Customer Blog
Subscribe for trends, tips, and insights delivered straight to your inbox.