4 Ways to Build a Better Process for Onboarding Recruiters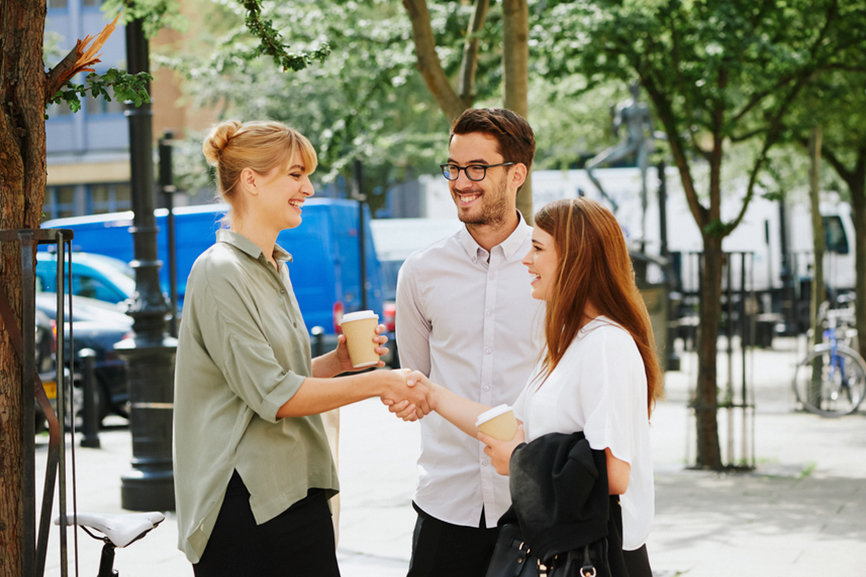 What happens when a new recruiter comes to work at your firm? Do they jump into client conversations and recruiting work right away, or do you have a process for getting them up to speed and making them feel like part of the team? Good new-hire onboarding can help you reduce turnover and improve tenure — and Dan Fisher has the advice to help you get it right. He's the founder and owner of Menemsha Group, a sales and recruiter training and consulting company. The organization discovered that onboarding is much more effective when you can build a process and metrics around it, he says.
In addition to retaining your top performers, a good recruiter onboarding program will send a strong positive message to people on their first day at work and emphasize that you're an organization that expects results, Fisher says. "If you want to grow and scale your business and make people successful, it's really important to build an effective onboarding program," he says.
Here's how to do it.
1. Start Before Day One
New-hire onboarding should start before the employee's first day at work, Fisher says. "Think about the things they can get out of the way before they get there — reading documents, learning the company history, filling in the basic HR paperwork, setting up their email and phone systems," he says. "All of those should be set up before they come in."
Managers should have a process in place that they can teach the new employee, and should create a schedule for training before the new hire starts. Configure the new hire's access to the applicant tracking system and provide information on any vernacular you use. Ensure everyone is on the same page before the new hire starts.
2. Map Out the Journey
New hires often face some roadblocks, such as questions they can't answer or situations they aren't ready for, Fisher says. "Managers should plot out the typical new-hire journey to ensure new hires get the proper training they need," he says. This may include making note of typical questions you hear new hires ask again and again, and tweaking your training so it matches the journey.
3. Teach Your Methodology
You know you have to teach your new hires your process, but Fisher says it's important to teach your methodology as well. "The process maps out the steps or activities that a customer has to complete with the salesperson so the deal goes through; the methodology is how the salesperson can do those steps," he says. There are a lot of ways to do a cold call, for example, and things like your company culture may affect its methodology.
Your new-hire onboarding process should also include information about the personas your recruiters will be calling on. Instead of handing out a three-ring binder about the services you offer, focus on training them about who the buyers are and what's important to them and the problems they're trying to solve. "If your recruiters understand the personas, it will orient them to genuinely trying to reach the goal or solve the problem," Fisher says.
4. Worry About Quality, Not Speed
Avoid the temptation to rush through recruiter onboarding, Fisher says. "Most staffing companies put their focus on speed to market," he says. "Instead, they should focus on internalizing the methodology. Going through training is one thing, but applying it is another." He recommends working on skills on a modular basis, tracking them to see how they develop (such as through video-based role playing and group competitions) and ensuring new skills are reinforced before moving on to the next one.
Developing a strong new-hire onboarding process takes time, and it will change periodically as your business grows. But having one in place will ensure your employees are prepared to bring in the best candidates, earn clients' trust, and stay around for the long haul.
Learn more about the impact great recruiters can have on your staffing business. Read 5 Surefire Ways Recruiters Can Positively Impact the Candidate Experience.
Subscribe to the Staffing Blog
Subscribe for trends, tips, and insights delivered straight to your inbox.