How Can Staffing Firms Be Innovative? 5 Questions with Jason Kennedy
In today's age, it's not too difficult to find advice on any subject. Advice you can trust from a qualified expert in the subject?—now that's a tall order.  That's why we're thrilled to introduce our new series: Ask A Staffing Leader. We've assembled a group of the staffing industry's most prominent thought leaders and experts, and picked their brain on some of the most pressing issues facing staffing firms in 2017. Check out the other entries in the series.
Today's expert—Jason Kennedy, Co-Founder of Loop Recruiting.
---
Staffing firms cited the talent shortage as the number one challenge in the 2017 staffing and recruiting trends report. How does the talent shortage impact the way staffing firms should approach candidate engagement? What steps can staffing firms take to win candidates for difficult-to-place positions?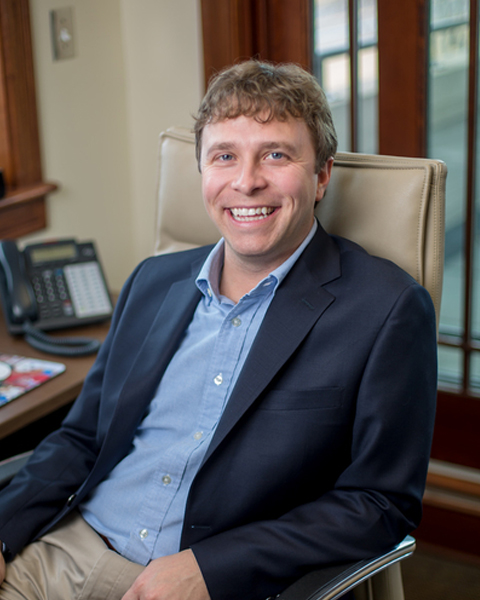 I don't necessarily believe that there is a "talent shortage" in the marketplace.  This "shortage" is really a shift from an employer-driven market to a candidate driven market.  In this environment, search firms have to become more proficient in finding AND engaging with passive candidates.  Social media sites like LinkedIn and Facebook make identifying passive candidates easy, but the real work starts after an introduction is made.  
Recruiting has always been a relationship driven business, particularly when the economy is strong and unemployment is down.  In times like these, the recruiting firms that focus on building relationships with passive candidates in a defined niche will be the ones who ultimately achieve success.
---
What is stopping most staffing firms from becoming more efficient? What actions should they take to correct this?
The number one reason staffing firms lack efficiency is because they fail to embrace technology.  At LOOP, we utilize technology in all aspects of our business.  We have the best front and back office systems in the market.  
We also utilize an automated video interviewing system and outbound phone system for communicating with candidates.  By keeping our overhead low, we can compete with firms much larger in size than we are and deliver a better client and candidate experience.  Technology provides us with an ability to service more clients at a higher level than our competition.
---
What's a common misconception about winning new business? What are staffing firms overlooking in their current approach to winning business?
The number one misconception about winning new business is that it can be done quickly.  Winning new business requires a significant investment in building a relationship with your client.
We work only with clients that view us as partners and not just suppliers.  Our clients turn to us for help with not only fillings open positions, but in all areas of talent acquisition and talent management.
---
What will be the greatest challenge facing staffing firms in the next five years? What will be key to overcoming this challenge?
If the economy stays strong and unemployment stays low, the greatest challenge that staffing firms will face is staying in their lane. It will be tempting for staffing and recruiting firms to look at opportunities outside of their niche as a way to grow and become more profitable.  In the short term, this model will typically yield good results.  
However, over time this can cause a firm to lose focus and become less engaged with their core clients. Look at Michael Jordan's short-lived baseball career. The greatest basketball player of all time was barely able to make a Single-A minor league baseball team.  Luckily for Jordan, he figured this out quickly and returned to basketball, winning three more championships along the way.  The key to staying in your lane is to know what you're good at, avoid distractions, and always continue to improve.
---
How can staffing leaders be innovative in the current landscape? What examples of innovation in staffing have you seen?
As a staffing leader, you must always be willing to try something new.  Keeping an open mind and an open door will empower your people to challenge the status quo and think outside the box.  In this business, there is rarely only one way to solve a problem.  The firms that will ultimately achieve the highest level of success will be those who come up with creative and effective solutions for their clients.  
We have challenged our clients to try new methods of recruiting, interviewing, and onboarding to attract and retain the best candidates in the market.  They know that our success depends on their success and that we are all working towards a common goal.  Having a high level of trust allows us to be creative in our approach and differentiate ourselves from our competition and our client's competitors when trying to fill open positions.
---
Want more great insights from Jason Kennedy and other staffing leaders? Check out the new ebook, Staffing Speaks Out: Global Recruiting Leaders Share Their Best Candidate Engagement Advice.
Subscribe to the Staffing Blog
Subscribe for trends, tips, and insights delivered straight to your inbox.