Staffing Tech Trends for 2021: ADA Compliance and Your Website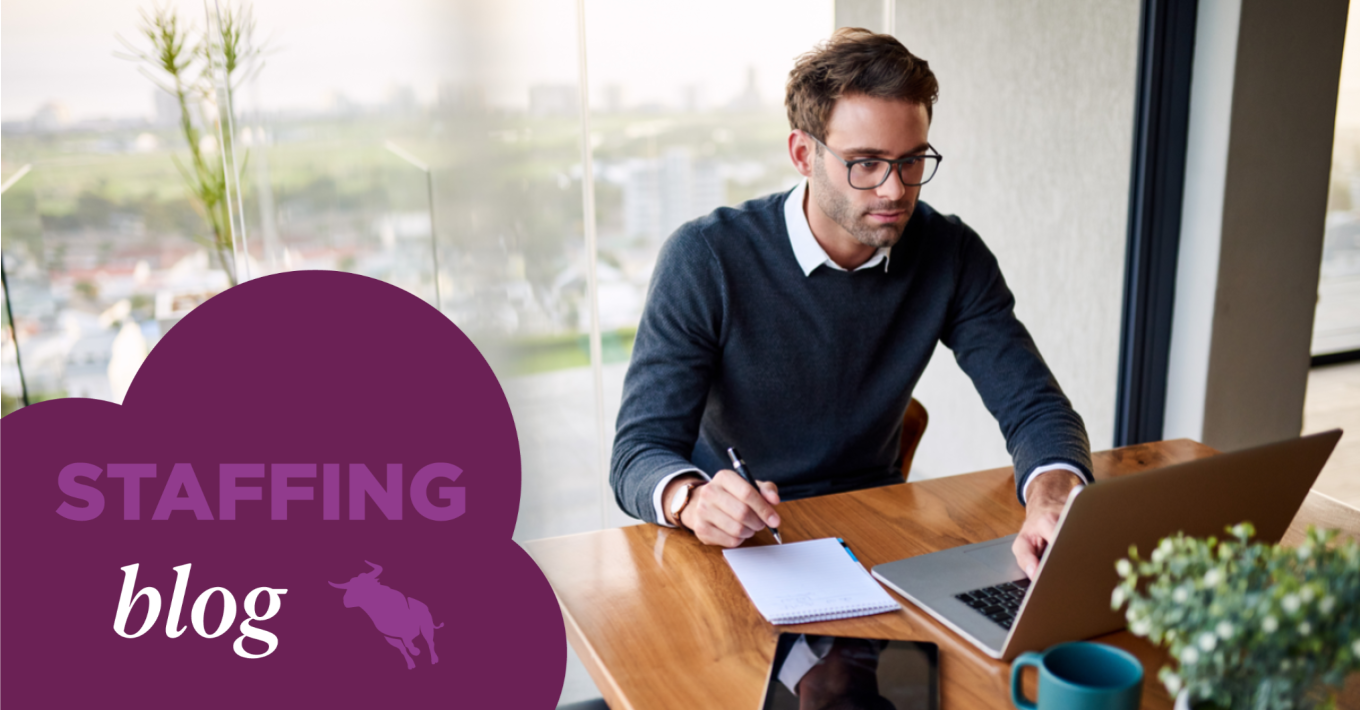 This time of year, you're probably thinking about buying gifts. Baking cookies. Watching cousin Eddie slurp eggnog out of a Wally World mug.
But staffing website compliance issues? Not so much.
Admittedly, the topic of compliance might not give you the "warm and fuzzies," but it's a subject your firm can't afford to ignore. Did you know: 
Lawsuits for ADA compliance are up 178%? 

First-offense fines for non-compliance can go as high as $75,000? 
ADA compliance is becoming one of the hot staffing tech trends for 2021 because most staffing websites are NOT compliant.
First off, what is ADA compliance?
As a staffing professional, you're probably well aware of Title I of the Americans with Disabilities Act of 1990. In addition, in September of 2010, the Department of Justice (DOJ) published the Americans with Disabilities Act (ADA) Standards for Accessible Design. 
These standards state that all electronic and information technology must be accessible to people with disabilities.
Who does the ADA affect?
Americans with disabilities and their friends, families, and caregivers.

Private employers with 15 or more employees.

This includes most staffing firms.

Businesses operating for the benefit of the public, which includes government contractors.

All state and local government agencies.
People with visual impairment and/or other disabilities may have a tough time viewing your site and searching your jobs (either on their own or with the assistance of other technology) because of the way your site and/or job board is designed. The Standards for Accessible Design are intended to level the playing field, providing equal access to jobs for all people.
Your staffing or recruiting firm would never knowingly discriminate against any individual (especially a job seeker) with disabilities, but unless you're both technology and WCAG compliance expert, it can be challenging to understand how all their guidelines impact your website. 
So we did it for you! Below, we summarize the four primary qualities of an ADA-compliant website:
Your website must be PERCEIVABLE.
Provide text alternatives for non-text content. This impacts things like pictures, videos, and even contextual meaning in your graphics or images.

Provide captions and other alternatives for multimedia. For example, video closed-captioning or transcripts can improve access for hearing-impaired individuals.

Create content that can be presented in different ways, including by assistive technologies, without losing meaning. Make sure individuals can adequately process your content with technology such as screen-reading software.

Make it easier for users to see and hear all of the content on your website.
Your website must be OPERABLE.
Make ALL functionality available from a keyboard. If visitors must use a mouse for your website, it's not ADA-compliant.

Give users enough time to read and use the content. For example, check the speed at which slideshows scroll.

Do not use content that causes seizures or physical reactions. For example, images and colors that flash can create problems.

Help users navigate and find content. For example, would a visually impaired individual using assistive technology be able to find their way through your site to access the information they need?

Make it easier to use inputs besides the keyboard. For example, screen readers should work well with your site.
Your website must be UNDERSTANDABLE.
Make text readable and understandable. Scrutinize your font sizes: Is it large enough to be readable?

Make content appear and operate in predictable ways. For example, the way someone tabs through your site must be logical and consistent.

Help users avoid and correct mistakes.
Your website must be ROBUST.
Maximize compatibility with current and future user tools. Of course, nobody has a crystal ball, but at a minimum, your site should work well with accessibility tools like screen readers.

Make sure someone is staying on top of compliance changes and technology trends so that you're able to continue meeting WCAG guidelines.
How ADA will impact your website in 2021 – and beyond?
Connect with one of our marketing educators to learn more.
Please note: The information in this blog post is for educational purposes only; it should not be considered legal advice.
---
About the author: Mandy Wittschen is a marketing strategist and senior writer/editor with Haley Marketing Group, a Bullhorn Marketplace partner, and a leading provider of websites, blog writing, social media, and other marketing services to the staffing industry.
---
Learn more about Haley Marketing and other staffing tech trends for 2021 at the Bullhorn Marketplace.
Subscribe to the Staffing Blog
Subscribe for trends, tips, and insights delivered straight to your inbox.