65% of TechServe Excellence Awards Winners Are Bullhorn Customers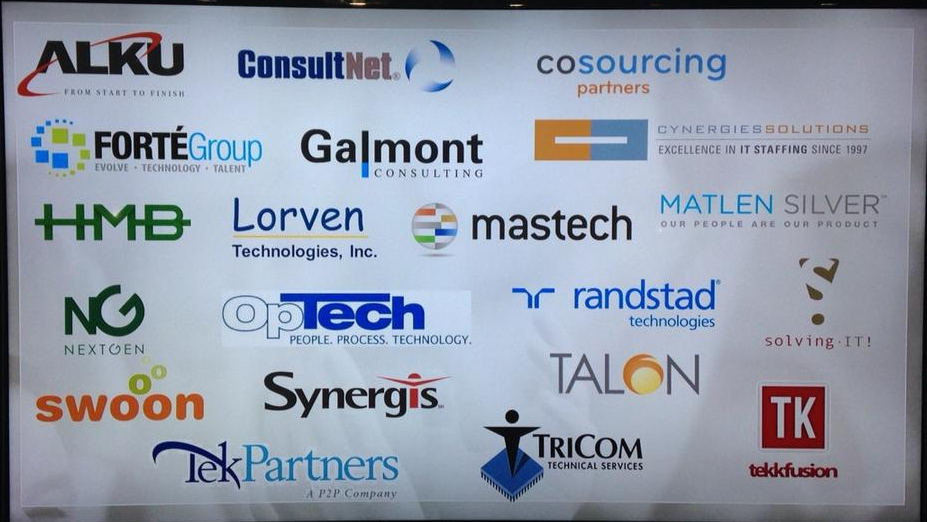 At Bullhorn, we have one goal – to produce software that helps our customers grow their businesses and reach unprecedented heights of success. When we see our customers recognized for the incredible work that they're doing…well, that pretty much puts us over the moon.
We were at the TechServe Alliance Annual Conference last week and eagerly studied the list of the 20 inaugural recipients of the TechServe Excellence Awards – awards which recognize outstanding productivity and achievement at IT and engineering staffing firms.
13 of the 20 firms that were recognized with Excellence Awards use the Bullhorn applicant tracking system and/or CRM. 65% of TechServe's top-performing IT and engineering staffing companies – including Randstad, Mastech, and ALKU, use Bullhorn recruiting software to power their core recruitment processes. That's staggering, and we've seen it time and time again, not just with TechServe. Staffing Industry Analysts' annual lists of the fastest-growing staffing firms across various segments are always heavily comprised of Bullhorn customers, as are the annual lists of the Best Staffing Firms to Work For.
We'd like to take credit for these legendary companies' successes but they've done the work themselves. What we can say is that prioritizing technology and giving recruiting and sales teams the best solutions with which to do their jobs are the hallmarks of a staffing agency that's on its way up. TechServe's Excellence Awards list is further proof of that.
Subscribe to the Staffing Blog
Subscribe for trends, tips, and insights delivered straight to your inbox.