Which Staffing Conferences Should I Attend in 2020?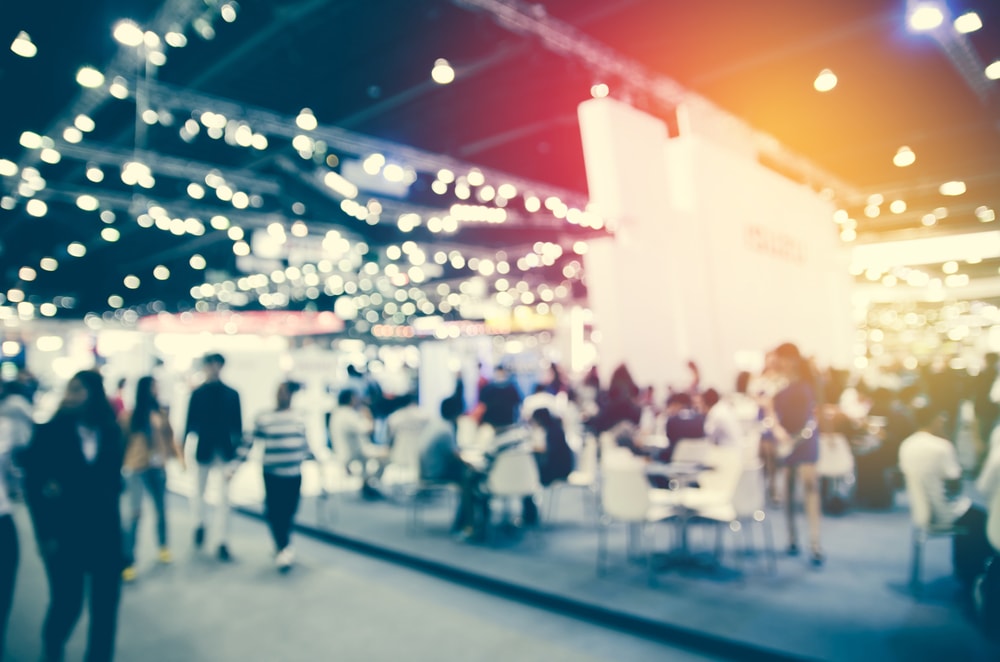 It's impossible to deny the value of attending an industry event—they afford a highly concentrated opportunity to both network and learn. At events, we get to expand our network and connect with peers we may not otherwise have a chance to connect face-to-face. We also derive so much value from knowledge sharing, bringing back new ideas to scale our businesses.
Still, it can be a challenge to justify taking a few days to a full business week out of the office. Plus, with so many events to choose from, where does one begin? To help you decide, here are ten of the top North American conferences for staffing and recruiting professionals in 2020. Many offer unique benefits from a laser-focus on technology, to content exclusively for healthcare firms, to executive-level content tracks. So take a gander and find the staffing conference best-suited for you and your business!
Hosted by: Staffing Industry Analysts (SIA)
Date: March 9-12
Location: Miami Beach, FL
Tickets: $2389 for SIA corporate members, $2,975 for non-members. Groups of 2+ save 10%.
Follow: @execforum | #execforum
SIA's annual Executive Forum is the leading conference for staffing executives in North America. With the relevant conference theme Strategies for a New World and hot topic presentations like Breaking Through the Barriers to Growth and Tech Stack 2020, this is the c-suite executive event of the year. Attend for yourself to further your strategic vision and tactical priorities in collaboration with leading CEOs, senior executives, dynamic speakers, and industry players. Plus, Bullhorn's very own Founder and CEO Art Papas will be leading a can't-miss panel of enterprise staffing leaders on unlocking innovation in candidate experience.
Hosted by: Association of Canadian Search, Employment & Staffing Services (ACSESS)
Date: April 28-30
Location: Toronto, Canada
Tickets: $850 CAD for ACSESS members until March 16th, $975 CAD for non-members. Groups of 2-4 save $155 per person and your fifth delegate is free.
Follow: @ACSESSCanada
The ACSESS 2020 annual conference is the only national-level conference and expo dedicated to Canada's search, recruiting, and staffing industry. During this three-day event, you'll join industry executives and innovators to learn how to sharpen your competitive advantage. Attendees will enjoy six compelling keynote sessions, two relevant breakout content tracks, one awards ceremony, and many memorable networking events including a rooftop patio party at The One-Eighty Restaurant on the 51st Floor of the Manulife Centre, the highest patio in all of Canada.
Hosted by: Staff
Date: May 5-7
Location: Austin, TX
Tickets: $2,250 plus fees until February 15th. Groups of 3-4 save $100 per person.
Follow: @staffingtec
Experience transformative staffing technology in action at StaffingTec 2020 technology conference and matchmaker meetings. StaffingTec is the only staffing industry conference exclusively focused on staffing technology and innovation to empower your digital transformation journey. Staffing technologies covered include: mobile apps, conversational systems and chatbots, AI and machine learning, digital marketing, enterprise business intelligence, advanced messaging and communications, intelligent process automations, digital engagement, autonomous staffing, and blockchain. Explore the technologies driving the industry forward, develop the roadmap for your digital future, and experience technology in action only at StaffingTec.
Hosted by: American Staffing Association (ASA)
Date: May 7-8
Location: Washington DC
Tickets: Online registration opens Friday, January 17th.
Follow: @StaffingTweets
The only event dedicated to the legal and legislative issues facing staffing, recruiting, and workforce solutions companies, ASA Staffing Law Conference delivers critical content and expert speakers year-over-year. With the election brewing, political pundit Charlie Cook has analysis and predictions to offer. Cook is among an impressive lineup of 2020 speakers offering high-caliber,targeted industry expertise. Stay tuned for more details about the conference and how to attend – registration opens soon!
Hosted by: Bullhorn
Date: June 17-19
Location: Austin, TX
Tickets: $799 discounted price for a limited time only. Regular price: $1,399.
Follow: @Bullhorn | #BullhornEngage
Engage is the premier global staffing and recruiting conference series. At Engage, you'll immerse yourself in key industry trends, technology innovation, and Bullhorn best practices in order to make the best decisions to grow your business. Full of highly personalized experiences and one-to-one interactions with ecosystem partners, agency peers, and Bullhorn experts, Engage is offered as a 3-day international event in North America – Engage Austin – and a 1-day local event in Europe and Australia.
At Engage Austin, you'll discover how to more effectively engage talent, leadership, and the future of staffing. Recruitment leaders and practitioners alike come together for unparalleled industry insights and tactical Bullhorn product training. With over 1,200 attendees, Engage is the perfect place to make new connections and learn from the brightest minds in the field but is still intimate enough that you'll see some of your favorite staffing friends.
Hosted by: Staffing Industry Analysts (SIA)
Date: September 14-17
Location: Dallas, TX
Tickets: $877 for CWSC members (non-seat-holders), $1,245 for non-members. Tickets include access to both CWS Summit and Collaboration in the Gig Economy.
Follow: @cwssummit | #cwssummit | @SIAGigE | #GigE2020
SIA presents two back-to-back ground-breaking events for contingent and workforce solutions professionals‒Contingent Workforce Strategies (CWS) Summit and Collaboration in the Gig Economy. 
CWS Summit features best practices, real-world solutions, and high-impact strategies on the future of contingent labor. Collaboration in the Gig Economy is designed for all players in the talent supply chain to come together and find solutions for sourcing, deploying, and retaining talent in this new world of work. Drive your workforce solutions program into the future by attending one or both of these events!  Tickets to Collaboration in the Gig Economy are free with your CWS Summit registration, on a limited basis.
Hosted by: Staffing Hub
Date: September 28-30
Location: Boulder, CO
Tickets: $1,850 plus fees until March 31st. Only 50 tickets available at this price. Request an invite here.
Follow: @StaffingHub | #StaffingHubLive
StaffingHub Live is the event for staffing executives looking to grow their business. Through this year's theme of scaling up: tools, tactics, and tech to grow your staffing firm, attendees will learn best practices to grow their team, transform their tech stack, and scale rapidly through M&A. With an intimate group of 125 attendees and one content track, this event promises a multitude of opportunities to connect with your peers and industry leaders. Across exclusive workshops, roundtables, speed-talks, and mentoring with staffing industry leaders, attendees are sure to walk away with an actionable framework to actually impact their business.
Hosted by: American Staffing Association (ASA)
Date: October 20-22
Location: Nashville, TN
Tickets: Tickets are not on sale yet – stay tuned for details!
Follow: @StaffingTweets | #StaffingWorld
Completely revamped just last year to deliver more information sharing and networking opportunities, the ASA Staffing World annual convention and expo is an immersive, must-see event for anyone in the staffing industry. With over 700 staffing attendees and hundreds of exhibitors, ASA Staffing World offers the most comprehensive expo experience at an industry event. 2019 included the inaugural Advancing Women Leaders in Staffing pre-conference workshop, sponsored by Bullhorn, the only Staffing World session exclusively by women for women and a rare opportunity to dive deep into ways to advance the position of women in the staffing industry.
Hosted by: Staffing Industry Analysts (SIA)
Date: October 26-28
Location: Houston, TX
Tickets: $1,830 for members, $2,240 for non-members.
Follow: @hcstaffsummit | #hcstaffsummit
2020 marks the 17th annual Healthcare Staffing Summit, the best place to stay up-to-date on where the growing healthcare staffing industry is headed. As an attendee, you'll gain new insights from the varied session topics including per diem nursing, allied health, travel nursing, and locum tenens. With over 400 healthcare staffing executives in attendance and nearly 60 exhibitors dedicated to serving staffing firms, you'll connect and network with an impressive array of industry leaders and suppliers throughout the event.
Hosted by: Techserve Alliance
Date: November 10-12
Location: Amelia Island, FL
Tickets: Tickets are not on sale yet – stay tuned for details!
Follow: @TechServe_Assoc | #TSAConf20
The premier and only event exclusively for IT and engineering staffing firms, the Techserve Alliance Conference and Tradeshow is a must-attend. This event tackles the most pressing challenges facing IT and engineering staffing firms today and past content themes include: finding IT and engineering talent, building and retaining a strong team, marketplace differentiation, and executive leadership strategies. Notable aspects include the Large Firm Forum track exclusively for enterprise IT staffing firms, the Techserve Alliance Excellence Awards which recognize outstanding performance and a commitment to continuous improvement, and the can't-miss official conference party.
---
Tickets are now on sale for Engage Austin—don't miss your chance to register now before tickets sell out.
Subscribe to the Staffing Blog
Subscribe for trends, tips, and insights delivered straight to your inbox.