Recruiting Passive Candidates with Bullhorn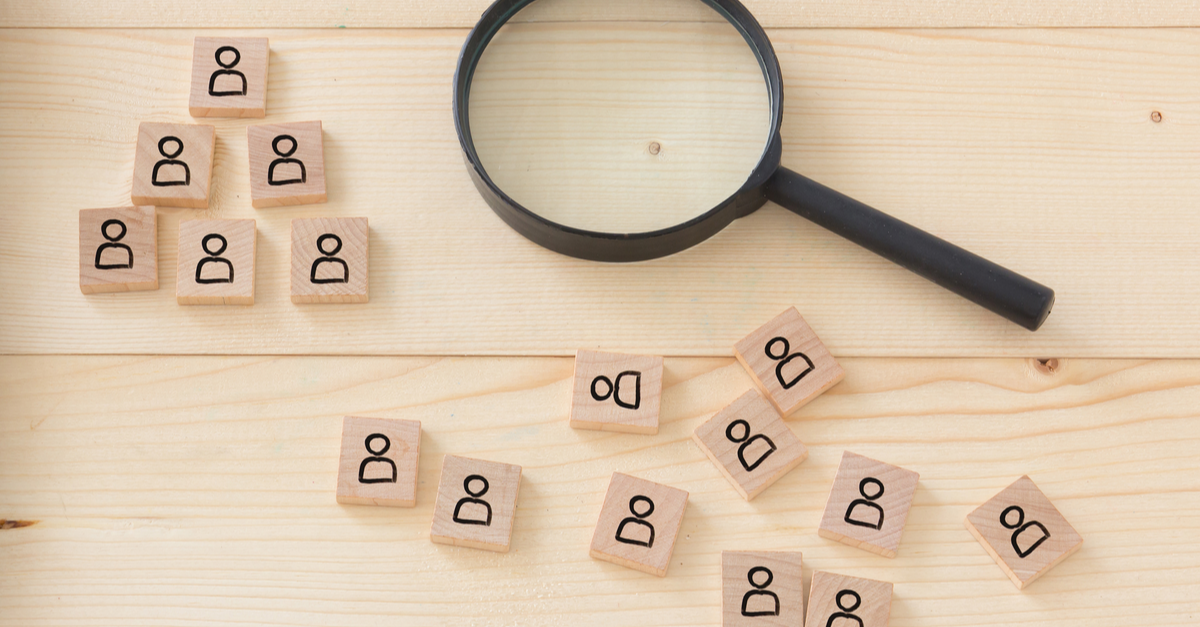 Finding talented candidates to fill your open roles can be tough, especially when so many of the best candidates are already at work somewhere else. In these days of talent shortages and highly competitive markets, how can you ensure your candidate pool remains full? 
Reach out to candidates who may not even be looking, known as passive candidates. These candidates are among the most in-demand because of their sought-after skillsets and the simple fact that they're already employed makes them even more attractive to hiring managers. 
We've broken down three ways in which Bullhorn can help you recruit passive candidates to continue to offer your clients the best talent. 
Utilize Your Existing Database
One of the most useful tools when recruiting passive candidates is your existing database within the Bullhorn applicant tracking system (ATS)! Think about it: you spend hours sourcing candidates and adding their information into the ATS, so why stop at just contacting candidates that you know are actively looking?
A great way to continue to derive value from the initial sourcing effort is to reach out to your entire pool of qualified candidates, even without knowing 100% if they're actively looking for a new role. Many candidates may not be searching for a new position, but would consider one if the right role came along.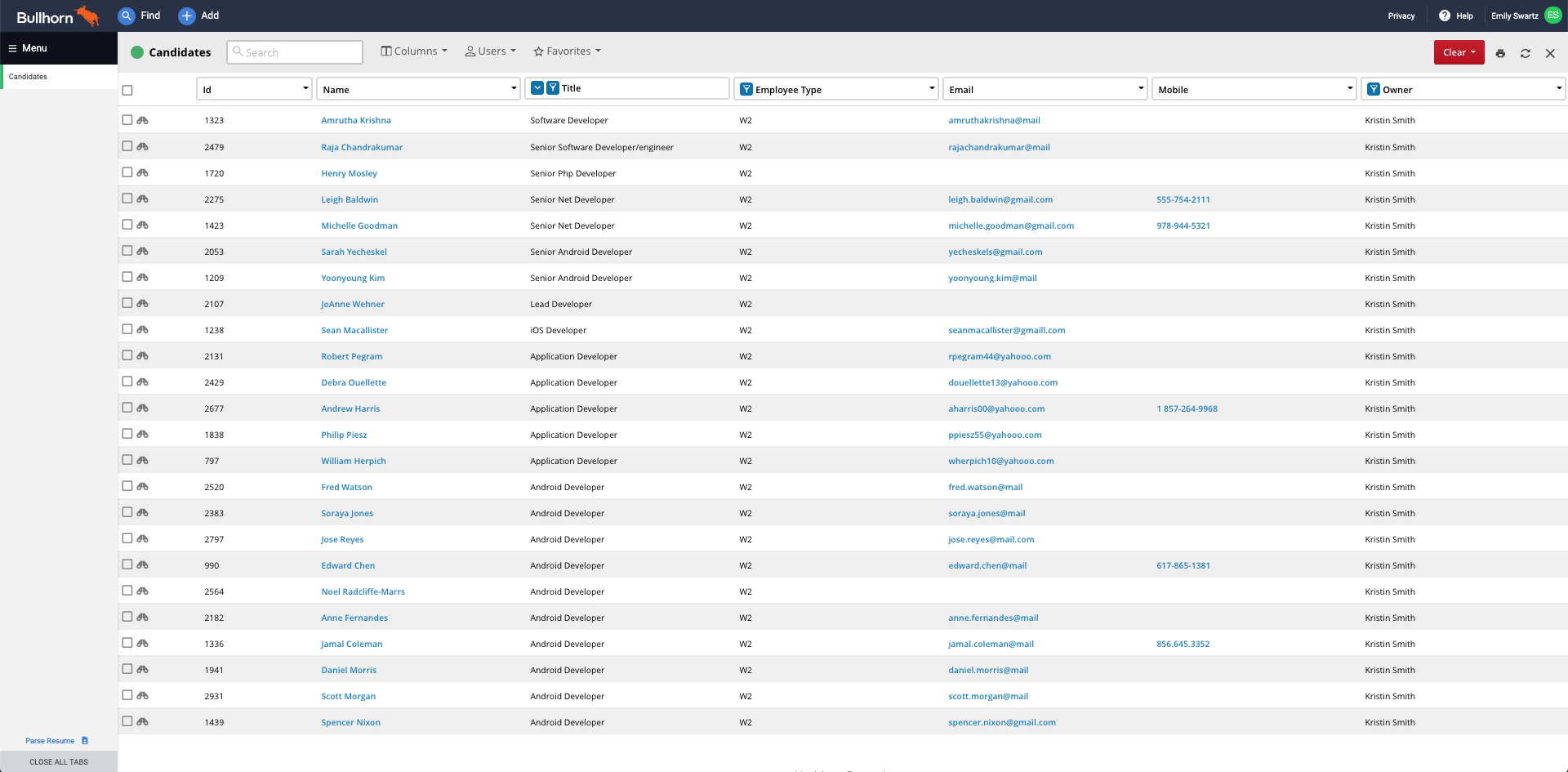 You can easily organize candidates based on title, employment type, or date last contacted using Tearsheets or Lists within Bullhorn's ATS. Segment candidates using the numerous search filters and columns of data available. Be sure to save each search for easy access in the future and make a habit of reaching out to relevant candidates every so often to inform them of new positions that may be of interest to them. You never know when one of these outreaches could result in an excited "new" candidate. 
Note: keep in mind any applicable privacy restrictions or regulations that may affect your ability to reach out to candidates in this manner (i.e. GDPR or CCPA). 
Text & Email Your Entire Candidate Pool
Using the same list view mentioned above, you can easily take it one step further and proactively reach out to passive candidates using Bullhorn's mass mail or SMS functionality. This is a great way to cast a wide net to see if anyone in your candidate database is interested in your open roles. Since passive candidates are typically already employed, contacting them via email or text is a great way to reach out without jeopardizing an existing opportunity. 
From the tearsheet or list, you can select the candidates you wish to reach out to and use the bulk action menu to draft an email or SMS message. There are formatting options available to ensure your email looks professional and options to CC or BCC any additional individuals – such as other members of your team. 
Once sent, the message will automatically appear on each candidate record for added visibility and the date last contacted for each will also be updated. 
Sending emails to candidates that may or may not be looking for a new role is an important step in making sure your candidate pool is still bringing value to your team. Additionally, proactively pitching open roles to your existing candidate base helps your firm remain top of mind for those who are passively looking and may move to actively looking as a result of the communication. 
Reach out on LinkedIn
With Bullhorn's LinkedIn integration, you can search for candidates on LinkedIn as you normally would and then utilize the integration to reach out to qualified individuals about open roles. With the integration, you're able to see which candidates already exist within Bullhorn and can see additional details from their Bullhorn candidate record while you're still on LinkedIn – no more switching between windows. 
The integration makes reaching out to candidates easy, so you can seamlessly contact any candidates with relevant skillsets, even if you're not sure that they're actively pursuing new opportunities. Each InMail will be saved against the candidate record in Bullhorn, so you can track which candidates you've contacted and follow up with relevant positions in the future to keep each passive candidate in the loop.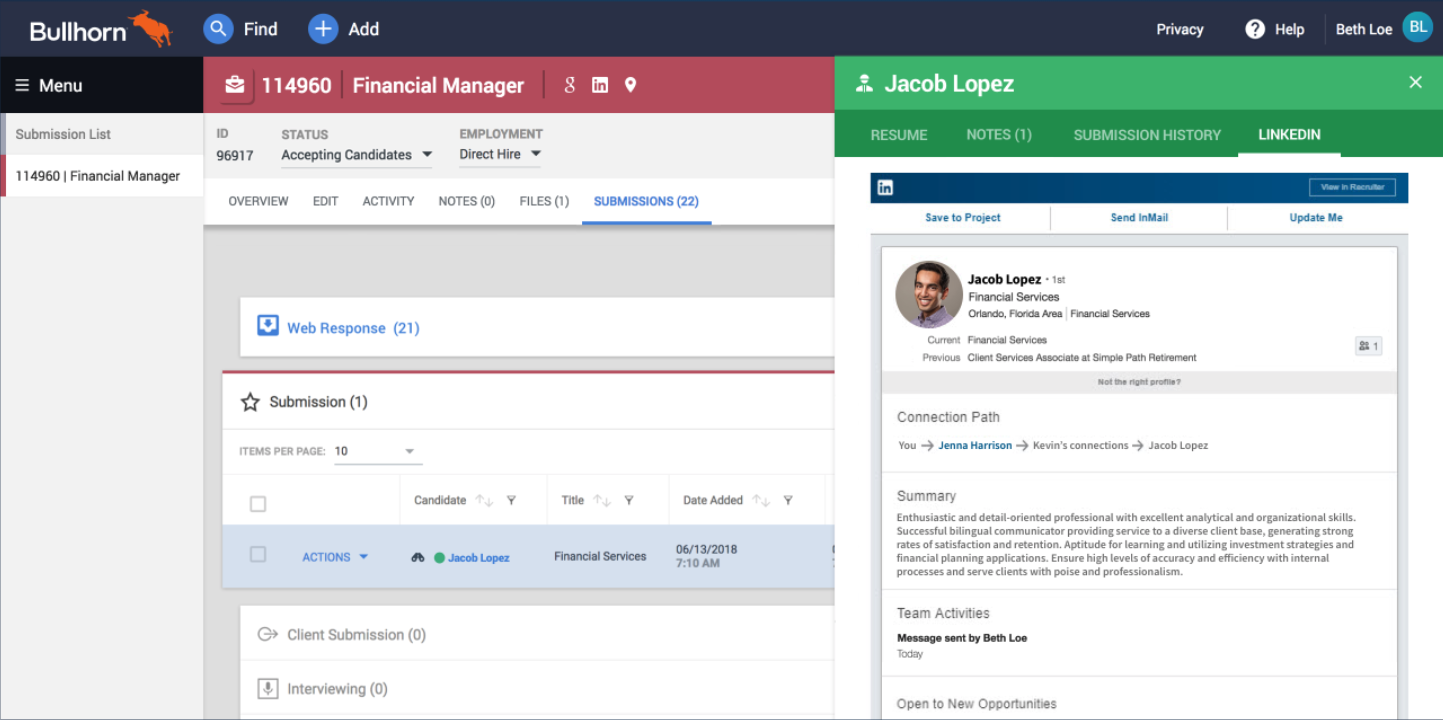 Since LinkedIn is such a vital tool in recruiting, utilizing it to connect with passive candidates is a no brainer. With the enhanced LinkedIn integration, you can easily find, contact, and track passive candidates within Bullhorn. Create saved searches and lists of candidates from LinkedIn to quickly contact each one about relevant positions that may take them from passive to active.
---
Want an easy way to stay up-to-date on Bullhorn tips, product news, and exciting new updates? Subscribe to the Bullhorn Customer Blog.

Subscribe to the Customer Blog
Subscribe for trends, tips, and insights delivered straight to your inbox.