Top PR Tech Trends to Watch for in 2016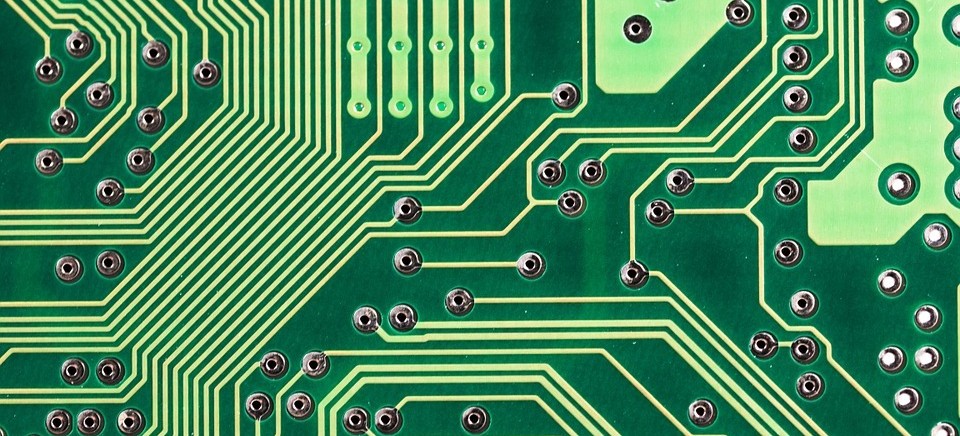 The public relations industry is in constant flux. It is also rapidly expanding field: according to a recent Gould+Partners survey, PR experienced 7.8 percent industry growth in 2015.
With this growth, however, comes competition among PR firms. The pressure to expand media relationships, manage existing ones, and win new clients is a factor now more than ever. To rise above the competition this year, PR professionals like you will need to explore new areas of technology, marketing, and relationship management. The following three PR trends are only some of the technological developments that your public relations firm should consider leveraging this year.
1. Shift to Mobile Technology
There is no doubt that mobile technology has changed the way we do business. In an on-the-go, technology-driven media landscape, it is crucial for PR firms keep up the pace. Reporters, clients, colleagues, and all of your meaningful contacts will demand immediacy in some way throughout 2016. They'll use their mobile devices to respond to emails, search for the latest news stories, and scope out prospective PR partnerships. Moving forward, PR firms will want to ensure that they are employing mobile-friendly, collaborative PR platforms.
Mobile-friendly software is now a vital component in delivering timely messages, accessing client records, and keeping up-to-date on communication within your PR firm. Mobile CRM, for example, can help you stay abreast of your clients' needs by responding to them at any time and from anywhere. 
2. Adopt Real-Time Technology
The recent demand for immediacy is especially high within the PR industry. There is a powerful appetite for breaking news, trends, stories, quotes – any information that PR professionals can leverage now has to be available in real-time. Your PR technology should do the same. In 2016, make sure your PR platforms are giving you the real-time insights you need to improve your bottom line.
If your PR operations largely rely on automated relationship management efforts, for instance, you'll want to integrate a CRM system that provides proactive intelligence to your team in real-time. By gaining visibility into reporter insights at each stage of the pitching process, you will put your firm in position to take advantage of opportunities and act on them immediately.
3. Quantify and Build Media Relationships with CRM
Media relations are no longer based solely on clear writing and persuasive pitching skills. Though those abilities are still valued in today's PR efforts, gaining headway in the media landscape now requires a more analytic, quantitative approach. To establish connections with reporters and journalists in 2016, PR teams will need to rely on meaningful measurements like open rate and clicks, reporter engagement, pitch history, the best time to contact, and more.
Today, effective relationship development with media contacts means having a data-driven strategy and intelligent, measurable goals in place. As a PR professional, consider what you want to accomplish for both your company and your clients. Do you want to gain short-term outputs from your marketing campaigns and events? Is the aim of your campaigns to develop longer, more meaningful relationships? Do you value both long-term and short-term quantification?
According to the Institute for Public Relations, "As important as it can be for an organization to measure PR outputs and outcomes, it is even more important for an organization to measure relationships." Relationship measurement has consistently remained a strong PR trend over the years, and will continue to hold weight in 2016. But today, we have the PR technology to gain insights into these media relationships.
CRM software is a valuable tool for strengthening and measuring reporter and influencer relationships. In particular, public relations CRM centralizes reporter engagement, pitching history, and contact insights into one integrated system, allowing PR firms to better manage relationships, cultivate reporter connections, and improve response rate to their many pitches. With PR CRM in place, PR professionals can collaborate as a team to leverage reporter intelligence in marketing, email, and pitching efforts. With a public relations CRM, you will always know who to contact and the best time to contact each reporter, ultimately generating better results. Free PR analytics tools can work for many short-term PR projects, but if you are looking for long-term outcomes, you may want to consider implementing CRM software that is fully dedicated to public relationship management.
There is no doubt that 2016 will be a year of upgrades for the PR industry. Don't let your firm fall behind. Stay on top of recent PR software trends to ensure success in 2016.
Subscribe to the Staffing Blog
Subscribe for trends, tips, and insights delivered straight to your inbox.