How to Source Candidates for Free: 10 Free Sourcing Methods to Supercharge Recruiters' Pipelines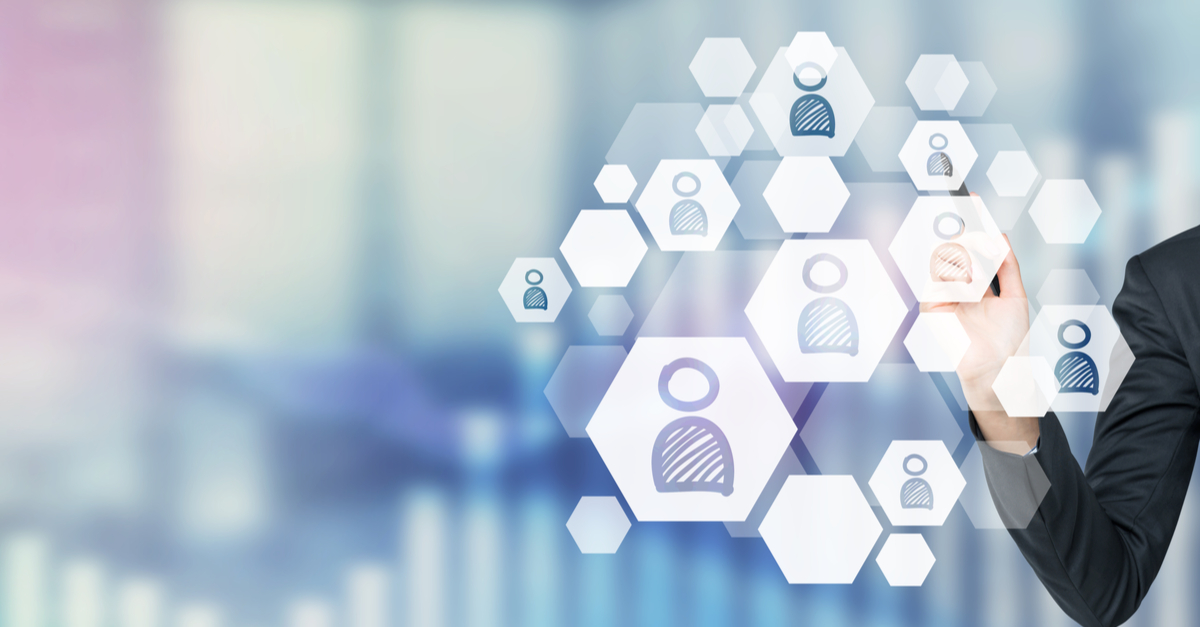 Candidates are every firm's greatest and most elusive asset, so it only makes sense that finding and engaging them should be a top priority for your firm. In our 2018 North American Staffing and Recruiting Trends Report, sixty-four percent of recruitment pros listed it as one of their top three challenges. After all, if there is a limited pool of candidates, and staffing firms are uniformly increasing efforts to identify top talent, the firms that don't step up risk falling behind. How can you make sure your sourcing strategy is the best it can be? Here are ten free sourcing tools that recruiters can use to find the candidates they need (first presented by Glenn Gutmacher at one of the most popular Engage sessions of all time). For even more sourcing advice, check out our guide to candidate sourcing here.
1. Moving beyond basic keywords to the ones that get you results
Use websites like AcronymFinder.com and Wikipedia.org to more fully grasp the particularities of a search you might not be familiar with
You can also use thematic search engines, like Yippy, to perform categorized searches
On large job aggregators, like Indeed or SimplyHired, you can search by job title
If you want to search by company name, you can use websites like Zoominfo (which has a free community edition), Data.com, and LinkedIn
If you use pinpoint search strings on specifics like job titles, company names, skills, licenses, and locations, you can dramatically increase your number of useful results, but you should make sure to aim for between 250 and 1000 results to maximize relevance
2. Natural language search
To find the candidates you want, you have to be able to understand the way they talk on the Internet when they describe themselves
Using phrasing that contains pronouns and action words ("I configured X," "I delivered presentations to clinical," etc.) will point you in the direction of relevant resumes and profiles
3. Explicit and implicit search
By treating LinkedIn like a resume database, you can find profiles that most recruiters will miss
By selectively eliminating keywords, you will come across candidates that fit your search but may have neglected to include those keywords in their self-descriptions
This can also work when searching by company name because some candidates will use abbreviations of company names instead of the company's full name
4. Diversity search
While not every candidate promotes his or her diversity online, searches for "natural language" phrases relating to ethnicities and languages can be useful for your recruiters
You can also search for diverse fraternities or sororities, universities, and professional associations
When searching for female candidates, remember that you can use words like "her" and "she" or even input popular female names into the "first name" field
More Tips: Turbocharge Your Candidate Sourcing Strategy
5. Finding relevant communities and their members by using special search engine commands
You can search for many technical and other communities to find information about individual talent
Sites like Stack Overflow, however, can be more effectively searched by using Google.com site-specific searches ("site:")
6. Social media: Facebook, Twitter, Google
In early 2015, Shane McCusker created an easy-to-use free web tool to search various Facebook fields, allowing you to find people much more effectively than by using Facebook's native search
Twitter's advanced search can help you to find people who are talking about a particular thing in a particular location
Google+ has its own native search, but X-ray on Google is often easier – site-specific search again: "site:plus.google.com ("CPA" OR accountant)"
7. Easy custom search
8. Competitive Intelligence
Your recruiters get intelligence from candidates and business people in the field all the time, but some great free tools can help you to identify companies that are being acquired, laying off staff, or experiencing financial issues
With Owler, you can create custom company lists and receive news about these specific companies through the web or email
There are also region-specific sites, like LinkSV (Silicon Valley people moves), and Bizjournals (business-focused trade publications by metro area)
Industry-specific sites can help you narrow down your intelligence further, on sites like FiercePharma, Dealbreaker (investing), and FierceMarkets
Glassdoor can give you a valuable point of view of a company's employees
9. Must-have browser extensions
There are several tools available to you that are free or have free trials and can help you find people and contact information.
10. Must-have search sites
SourceHub – provides suggested extra keywords and transfers your search easily to specific sites
Pipl (the best free site for social networks' data), Radaris, and Zabasearch – search by name and location
Uvrx – a well-designed public Google custom search engine that lets you run your search and has tabs along the top that apply to each social network
---
Want to find the best candidates for every role? Take a look at Bullhorn's sourcing solutions, including resume parsing, job board data capture, and LinkedIn integrations.
Subscribe to the Staffing Blog
Subscribe for trends, tips, and insights delivered straight to your inbox.