The Problem
No matter your industry, finding top talent at the right time is likely a challenge for your firm.
Our Solution
We know it's tough to cut through the noise. With our solutions, you'll be able to do just that. Find the best candidates faster than the competition and engage them in a way that they won't be able to miss.
Fill Your Database with Qualified Candidates
Getting the top talent in front of your team is the first step. With our tools, you'll be able to get your jobs out there and quickly bring the best candidates into the fold.
Surface the Best Candidates for Each Job
The next step is being able to locate the best candidates for any given job by location, skillset, and more. Our search feature will bring up the best list of candidates, every time.
Engage Candidates at the Right Time, in the Right Way
Hook your candidates right off the bat with highly personal, automated outreach such as email and text.
Simply put, Bullhorn allows us the flexibility and freedom to put our stakeholders' experience first. It's our lifeline to initially sourcing candidates. We couldn't run our business effectively without Bullhorn.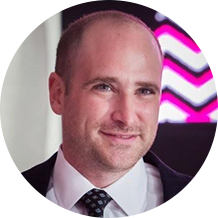 Joshua Albucker
Pride Health