Spotlight on Social Sourcing: How to Source on Social Media
Save Your Searches
Did you create a killer search string? Make sure to save it on LinkedIn Recruiter. Saved searches will continue to run in the background, so you'll be notified of new qualified candidates each day.
Keep an Eye on Prospects
Spot a candidate who sounds great but hasn't developed far along enough in their career quite yet? Use LinkedIn Recruiter's Update Me Feature to keep track of specific member profiles. When their careers advance, you'll be aware of it.
Carefully Consider Your Subject Line
LinkedIn InMails have three times the open rate of an email, but twenty percent of messages still go unread. Your subject line goes directly to a candidate's email, so choose the information you include here carefully. It may be the only thing they see.
Sell Yourself First
Don't lead with a job description. LinkedIn's own data reveals that the single greatest factor in determining candidate responses are commonalities included in the outreach message. Sharing an employer, a group, or a connection all increase your likelihood of a response.
Pictures Speak Louder Than Words
Many recent graduates use Flickr and Pinterest to share pictures of recent certifications they've achieved. If you're looking for candidates with a niche certification, try doing a search for it on photo-sharing sites.
Browse Blogs
It's not just artists who create online portfolios and blogs. Specialists in all trades are increasingly sharing or writing about their work. These pages often showcase candidates in a way social profiles can't.
How to Use Each Social Network For Sourcing
Linkedin
The modern-day equivalent of the traditional resume LinkedIn is, of course, the ideal place to begin researching and building a picture of potential candidates' career experience and education. Pay particular attention to endorsements, recommendations, and non-work-related elements.
Facebook
Putting the 'social' firmly into social media, Facebook can be used to dig deeper into a candidate's personal interests. Recruiters can develop a more well-rounded view of who the person in question is outside of their 9-5 by looking out for hobbies and extracurricular activities.
Twitter
It's surprising how much you can learn in a mere 140 characters, as online networking site Twitter confirms. With its real-time, trend-focused approach, tweets can reveal a whole lot about a candidate's areas of interest – for example, whether their tweets fall more into the 'celeb gossip' basket or the 'political commentary' box.
Instagram
Popular image-sharing app Instagram is a great platform with which to further develop the profile of your potential candidate. Personal and highly social, Instagram can often showcase the more creative leanings and cultural interests of job seekers, with a series of image-based posts creating a visual blog or 'life diary'.
1. Move beyond basic keywords to the ones that get you results
2. Try natural language search
In order to find the candidates you want, you have to be able to understand the way they talk on the Internet when they describe themselves
Using phrasing that contains pronouns and action words ("I configured X," "I delivered presentations to clinical," etc.) will point you in the direction of relevant resumes and profiles.
3. Use both explicit and implicit search
By treating LinkedIn like a resume database, you can find profiles that most recruiters will miss
By selectively eliminating key words, you will come across candidates that fit your search but may have neglected to include those key words in their self-descriptions
This can also work when searching by company name, because some candidates will use abbreviations of company names instead of the company's full name
4. Optimize your diversity search
While not every candidate promotes his or her diversity online, searches for "natural language" phrases relating to ethnicities and languages can be useful for your recruiters
You can also search for diverse fraternities or sororities, universities, and professional associations
When searching for female candidates, remember that you can use words like "her" and "she," or even input popular female names into the "first name" field
How can Bullhorn Help?
Fill Your Database with Qualified Candidates
Job Board Data Capture
Forget copy and paste.
Easily capture candidate information from job boards and immediately add it into Bullhorn. Using Bullhorn Sidebar's Google Chrome extension, you'll have the option to update or add candidates without leaving the job board.

Resume Parsing
Save Time & Reduce Errors.
Increase your efficiency and reduce clicks by leveraging Bullhorn's parsing engine to extract information – no matter where you find it –to pre-populate fields on Bullhorn candidate, contact, and job records.
Career Portal Applications
Increase Web Responses.
Post jobs to your website and make it easy for job seekers to find and apply to your open positions.
Surface the Best Candidates for Each Job
Advanced Search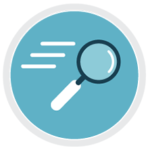 With Bullhorn's "fast find" search bar, Boolean logic, advanced keyword search, and prioritization of results based on relevance and recency, you can build a qualified shortlist of candidates in no time at all.
LinkedIn Recruiter Integration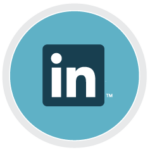 This integration streamlines a recruiter's workflow, reduces clicks, and provides continuously up-to-date information on all of your candidates.
Bullhorn is our lifeline to initially sourcing candidates. If you can't rapidly pick up a list of candidates, you need a different software solution. We couldn't run our business effectively without Bullhorn.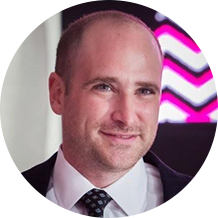 Josh Albucker
SVP of Healthcare Recruitment, Pride Healthcare
Interested in learning how Bullhorn can help you source more qualified candidates?
Complete the form below to speak with our sales team.