The Power of Data-Driven Recruitment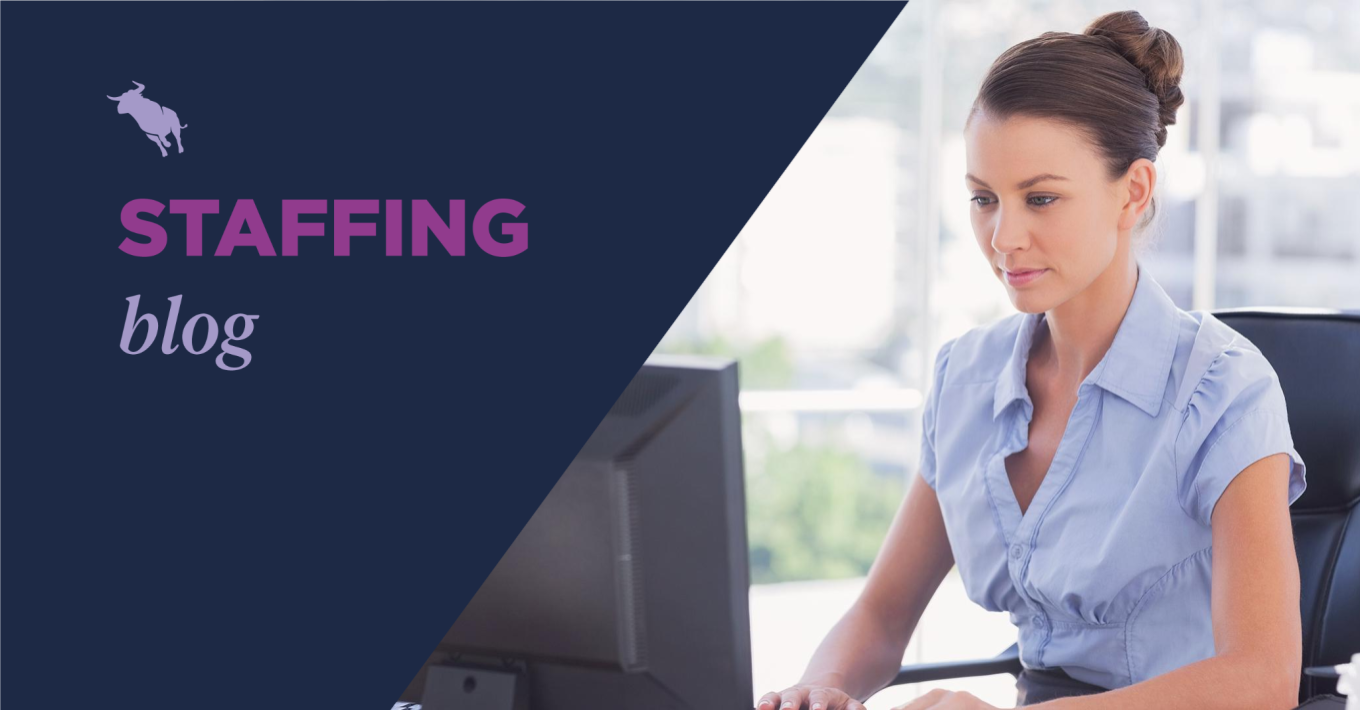 The future is unpredictable. It can be difficult in today's fast-paced, ever-changing world to make the right decision for your organization. Even if you're gathering data, how can you utilize it to make the right strategic choices while also creating the best possible experience for your candidates, clients, and employees?
That's where analytics comes in. Creating a culture of data-driven recruitment ensures the continued growth of your firm, empowers your team, and helps drive remarkable results.
Provide organizational clarity 
In our survey of more than 4,000 recruitment industry professionals through the 2022 Global Recruitment Insights & Data (GRID) Trends Report, roughly 70% of respondents expected revenue to increase in 2022 – but how can you grow your organization if you don't have insight into where you can improve? Analyzing your historical and current data can help you make strategic decisions for your business with confidence. 
Said Jon Butterfield, CEO & Founder of Talent International:
"The biggest benefit of Bullhorn Analytics (formerly cube19) is having access to that data around the clock, visually, all in one place, to run the place better. Each month we know the activity that's needed within each team and individual to produce deals."
In the fast-paced world of staffing and recruiting, losing track of the details can be easy. With the power of analytics, you can gain clarity into client, job, and candidate processes and opportunities in real-time, no matter how granular. Beyond just top-line data, a few other metrics to keep track of could include time to fill, interview rates, the ratio of CVs sent to interviews, and the number of jobs compared to fill rate, to name a few. This kind of visibility into every team and individual in your business helps you understand what is likely to happen – and what can be done to improve the outcome.
When looking at your organization's performance as a whole, there can be a lot of statistics to digest. Using comparisons and visualizations helps you make the most of these insights so you can understand the health of your business with just a glance. After all, how useful is data if you can't make sense of it? 
Maximize performance 
In the high-achieving world of the staffing industry, it's crucial to take care of your team and ensure they're as productive as they can be – while also reducing burnout. That means working smarter, not necessarily harder, and focusing efforts on where they can be most effective towards the overall growth of your business.
Ensuring that data is available not just to leadership, but all the way through to the desk level, helps your recruiters understand what they can do today to make the most significant impact tomorrow. Gamifying analytics – including utilizing leaderboards, trends, and deal flashes, as well as incentives, custom images, and external web pages – can help supercharge productivity for your team.
Analytics are even more helpful when they help you see not just where you've been but where you're going. Actionable insights, which provide tailored tasks for your recruiters based on real-time data and reports, delivered in an individualized, intuitive dashboard, can help improve return on effort. How much more productive would your team be if they had metrics that looked forward instead of backward?
By democratizing access to real-time data and actionable insights and creating a data-driven culture, you can ensure staff time is spent on the most valuable tasks and help drive highly scalable growth for your firm. If you're not working with Bullhorn Analytics, this desk-level data can be hard to come by. Said Kris Holland, Director of Marketing & Revenue Operations at Charlton Morris:
"Whether hitting the phones, putting together email marketing campaigns, or taking a content-led approach to candidate or client acquisition, Bullhorn Analytics allows individuals to work in a way that is most effective for them."
Improve client value
In our 2022 GRID report, staffing and recruiting professionals cited increased competition as their largest obstacle to winning clients. You'll need to give your clients the best possible experience to stand out from the crowd. Analytics can help by turning once-transactional sales activities into long-term client value and building generative relationships that are built to last.
With analytics identifying areas for improvement, you'll create the experience clients are looking for, with more interviews per recruiter, faster placements, and more candidate redeployments. Analytics can also help your team identify and capitalize on revenue opportunities based on long-term trends. From an operations perspective, your team can use analytics to quickly spot, triage, and proactively resolve problems, transforming your business from reactive to proactive.
Stronger client relationships mean a healthier business, one that's set up for scalable, future-proofed growth. Added Kris Holland:
"Bullhorn Analytics has transformed us as a business; it's unrecognizable from a reporting and data perspective."
---
Are you ready to transform your recruitment business with real-time reporting and actionable insights? Learn more about Bullhorn Analytics. 
Subscribe to the Staffing Blog
Subscribe for trends, tips, and insights delivered straight to your inbox.