The Recruiter's Guide to Client Portals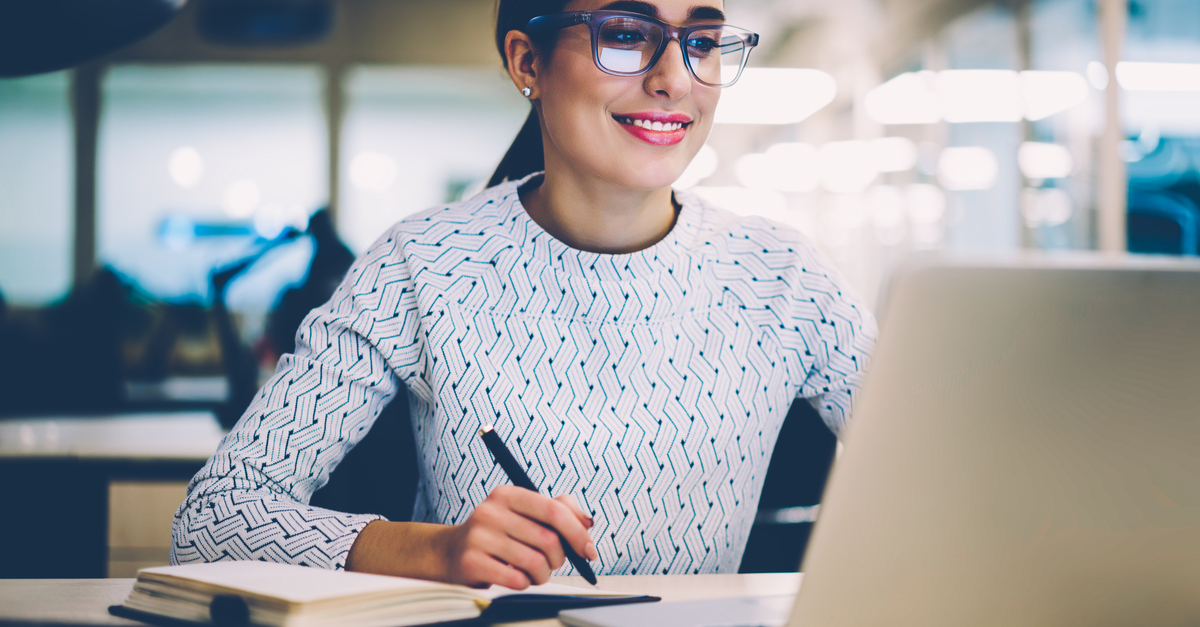 Successful technology implementations are the product of symbiosis between a problem and ingenuity in solving that problem. In the staffing and recruiting industry, the problem we face is unique; to be successful, recruiters have to build, maintain, and nurture relationships. At the same time, recruiting firms have to prioritize speed and efficiency to sustain viable margins. Enter the recruitment client portal: a new way to connect with clients and build relationships, all while increasing efficiency.
Why do I need a client portal?
While most staffing firms would argue that their clients rate their services positively, client ratings can change considerably during different stages of the sales and account management cycle. Following placement, recruiter engagement often drops dramatically, and the relationship suffers. To keep client relationship strong, consistent communications with hiring managers is necessary.
Key findings from Bullhorn's Global Recruitment Insights and Data research reveal that a top operational challenge for recruiting firms in 2019 is embracing digital transformation. According to Matt Fischer, President and CTO at Bullhorn, "The skills of effectively building relationships through meaningful conversations and understanding the needs of clients and candidates will continuously be paramount for success." The intimidating nature of adopting new or unknown technology can be a barrier to entry for firms who want to automate and improve their existing processes, but client portals give hiring managers immediate and direct access to the recruitment services that they have employed and automate the management of client relationships.
The teams at JXT, Kyloe, and Volcanic, client engagement experts and Bullhorn marketplace partners,  have highlighted the effectiveness of recruitment client portals when supplying high volume positions. In this resource, we have worked with our partners to answer the burning questions around client portals so that you can find out how they can help your business.
What is a client portal?
According to Volcanic, client portals are a middle ground between recruiter, client, and CRM, which give real-time visibility into their candidate recruitment process: "at Volcanic, we see portals as a gateway for hiring managers and clients of a recruitment or staffing agency to access information that is held within a CRM system. Importantly though, doors can be closed, have their access controlled or have windows within them that allow users to see through them but not interact with what's inside."
In other words, Bullhorn users can control the data on candidates and jobs that are visible to their customers, without exposing their entire database. In turn, their customers can interact with this data, for example, highlighting shortlisted candidates who they would like to interview.
JXT emphasizes the client portal's ability to share information securely between the client portal and Bullhorn. "A client portal allows clients of recruiters to log in to a secured portal to see their jobs being worked by the recruiters. It pulls the data directly from Bullhorn and shows candidates that have been put forward for review by the client." Further, it allows clients to add notes and change statuses that are then reflected directly in the Bullhorn ATS.
For Kyloe, a client portal is an ideal technology solution because it supports the seamless partnership of a consultant and hiring manager working as one. "It is a view into a joint world," Kyloe says, "where you share everything openly in order to progress the hiring of a role with the minimum of admin and email chains."
Why use a client portal?
Accelerate Your Recruitment Process
The team at Kyloe suggests that client portals help accelerate the recruitment process, both for the recruitment and hiring side. Hiring managers are busy, but they need to remain abreast of the latest updates affecting their recruitment processes. Therefore, an intuitive portal—accessible from any device—is a vital source of information. With the visibility offered by a portal, email and phone traffic is reduced by 30%.
JXT highlights how valuable this is; by automating manual processes that have traditionally been heavily reliant on the consultant, a business can free up their relationship building or revenue generating teams to engage in more value-added tasks. These efficiencies translate to more client and consultant facetime and increased visibility on-demand. They also hold customers accountable in the recruitment lifecycle and keep them engaged and invested in the process. Additionally, automation can reduce errors or "oversights," and the use of encrypted portals means enhanced data security.
Client portals operated by SaaS providers deliver the flexibility of plug-ins, software switch-outs, and upgrades. The key advantage of SaaS is that thousands of portals can be updated instantly, something that traditional software companies cannot accomplish.
Bolster Business Development
A recruiter can also use portals for business development, as Volcanic reminds us. Working within their Bullhorn CRM, a sales rep can target new contacts by sending direct email invitations to them, inviting them to set up a portal by simply clicking a link. The link gives these contacts access to a fully working portal, customized to their talent search requirements and pre-populated with a list of suitable potential applicants which are anonymized until the new contacts become clients. This is a key differentiator in a competitive marketplace to showcase the staffing agency's expertise and sector knowledge.
Promoting your brand throughout every contact with the client and candidate reinforces the value of your brand and associated messages. If your client can use a branded portal to review candidates, shortlists, and applications, they'll have a much better experience because of it.
How to encourage client portal adoption
Adopting new technology is a challenge in any business and it will be very important to help your customer throughout onboarding and ramp-up to avoid drop-offs. But how do you work through common customer objections?
Objection 1: It's going to take too much time to train my staff and I can't ask them to attend more meetings.
Setting up a client portal is a fairly easy process, but your customer will most likely need to dedicate some hours to training which means hearing complaints about taking time away from their primary jobs to accommodate you. A good counter-argument to this will be to think long-term about the numerous hours this technology will save them over the lifetime of the relationship.
Objection 2: I don't want to be an early adopter of a technology that's not proven yet.
Success stories from similar types of customers can be a powerful tool when introducing new technology to a hiring manager. If you're approaching your first customer with a client portal and don't have any materials of your own, work with the technology provider to see if they can provide you with some case studies and stats that will help you get over the line. Kyloe suggests that making a customer portal part of your sales pitch from the beginning can be a great way to differentiate yourself from your competition. There are over 20,000 staffing firms in the U.S. alone, so finding a way to stand out from the crowd is more important than ever in today's market.
Objection 3: I'm doing your job for you.
Another common objection that JXT discovered is that hiring managers think this process is too "self-service," meaning staffing firms are putting less effort into making the placement at the same bill rate. On the contrary, one of the main benefits of the client portal is that it gives the manager significantly more transparency into the recruiting process and helps get candidates onsite faster. Rather than resumes and descriptions getting lost in a sea of emails, managers can easily see submissions and resumes. The game of phone tag disappears and managers can give concise feedback about rejections. This allows recruiters to adjust their searches earlier on and find the right candidates sooner.
How to: Keep Clients Engaged
You've convinced your customer that the client portal is a great idea, but how do you go about ensuring they start and continue to use it? JXT identifies three ways to help keep your client engaged with the client portal:
Provide ongoing education for your clients on new releases and added functionality
Demonstrate results
Take an agile approach and gather continual feedback from your hiring managers about the hiring process  
One important thing to note is that adoption needs to start from within; if your recruiters and account managers aren't using the technology, then customers won't. The points listed above can also be used for your internal teams to ensure that everyone is working together to create and maintain a successful client-recruiter relationship.
How to: Measure Success
Staffing is an incredibly data-driven industry, and it can sometimes feel like there are an overwhelming amount of KPIs that recruiting agencies are constantly measuring, adjusting, and forecasting for. Let's keep it simple—here are a few of the metrics identified by our JXT, Kyloe, and Volcanic that can help you measure the success of your client portal:
Total amount of clients with login details

Device usage data – mobile vs. desktop

How many candidates are being sent via the portal vs email

Reduction in emails being sent with resumes attached

Reduction in time-to-hire

More retained business

More exclusive business

More future commitment from clients

Increase in NPS

Decrease in sendouts to placements ratio
Identifying the two or three data points in this list that are most important to your business and incorporating them into your weekly or monthly reporting will ensure that they stay top of mind to both management and individual contributors.
---

Subscribe to the Staffing Blog
Subscribe for trends, tips, and insights delivered straight to your inbox.