Behind Bullhorn: Saritha Athmakur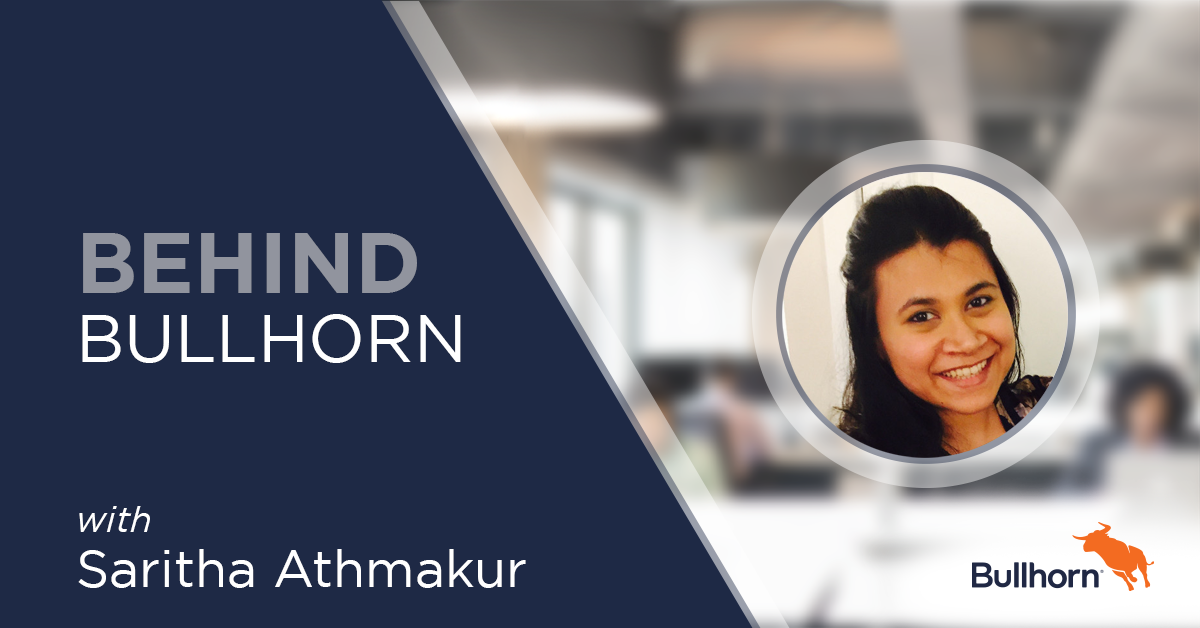 Our mission is to create an incredible customer experience, and we've hired some talented people who put that core purpose into action every day. Welcome to Behind Bullhorn: A spotlight series that brings to life the unique personalities that drive our business.
Our March spotlight is on Saritha Athmakur, Bullhorn's Senior Software Quality Assurance Engineer.


What has changed in 6 years at Bullhorn? What does a Quality Assurance Engineer do every day? Saritha walks us through what her day-to-day looks like, how she creates a sense of belonging on her team, and finally, the importance of being human.
"I think the sense of belonging comes when you feel like your voice is behind heard and you are valued." – Saritha Athmakur, Senior Software Quality Assurance Engineer, Bullhorn


Looking for more Behind Bullhorn? Check out our interviews with Ezra Shim, Youth Pastor turned Sales Engineer turned Software Engineer., Mary Curtis, Senior Product Designer, and Mike Fleming, Global Business Development Representative Manager.
Subscribe to the Customer Blog
Subscribe for trends, tips, and insights delivered straight to your inbox.