3 Tips for Engaging Millennial Candidates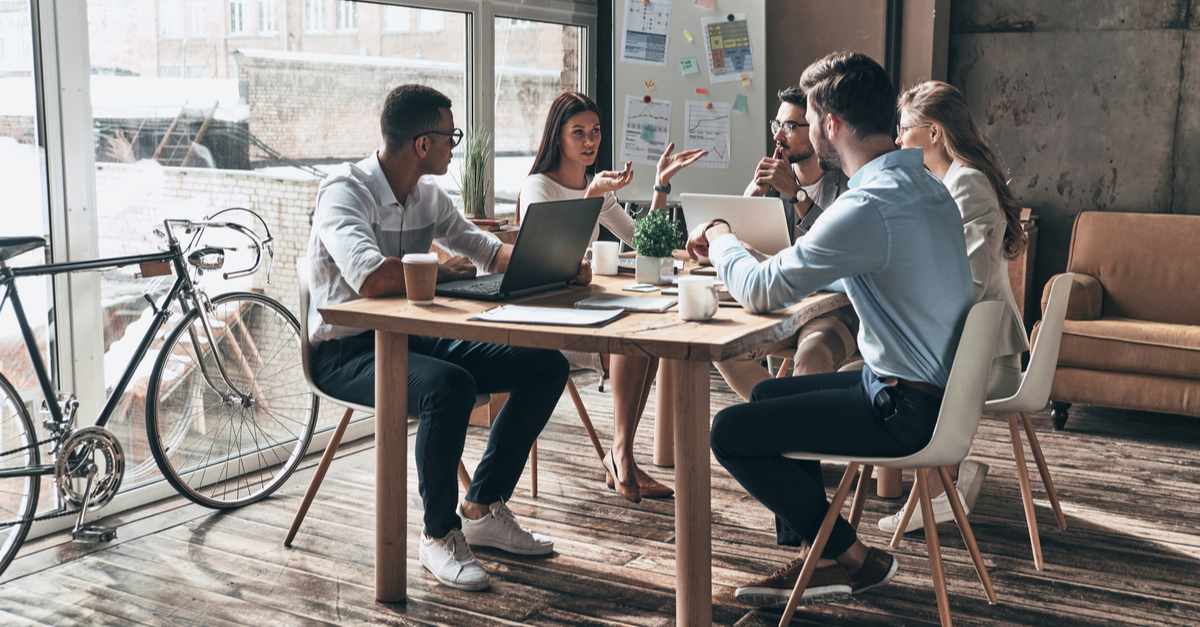 We love dishing out staffing advice—whether it's how to best use Bullhorn or which KPIs you should use to measure your firm's performance—but we're not the only staffing experts in town. In fact, our customers are bonafide experts, too. In this series, we ask some of our most pressing questions to top staffing pros. See how to persuade your clients to increase candidate pay here.
Candidate engagement is top of mind for pretty much every staffing firm. It's easy to see why: the unemployment rate is at a historic low, the talent shortage is at a historic high, and the competition for qualified candidates has never been fiercer. And outside of these incentives, providing an incredible experience and engaging your candidates just makes sense as a business practice.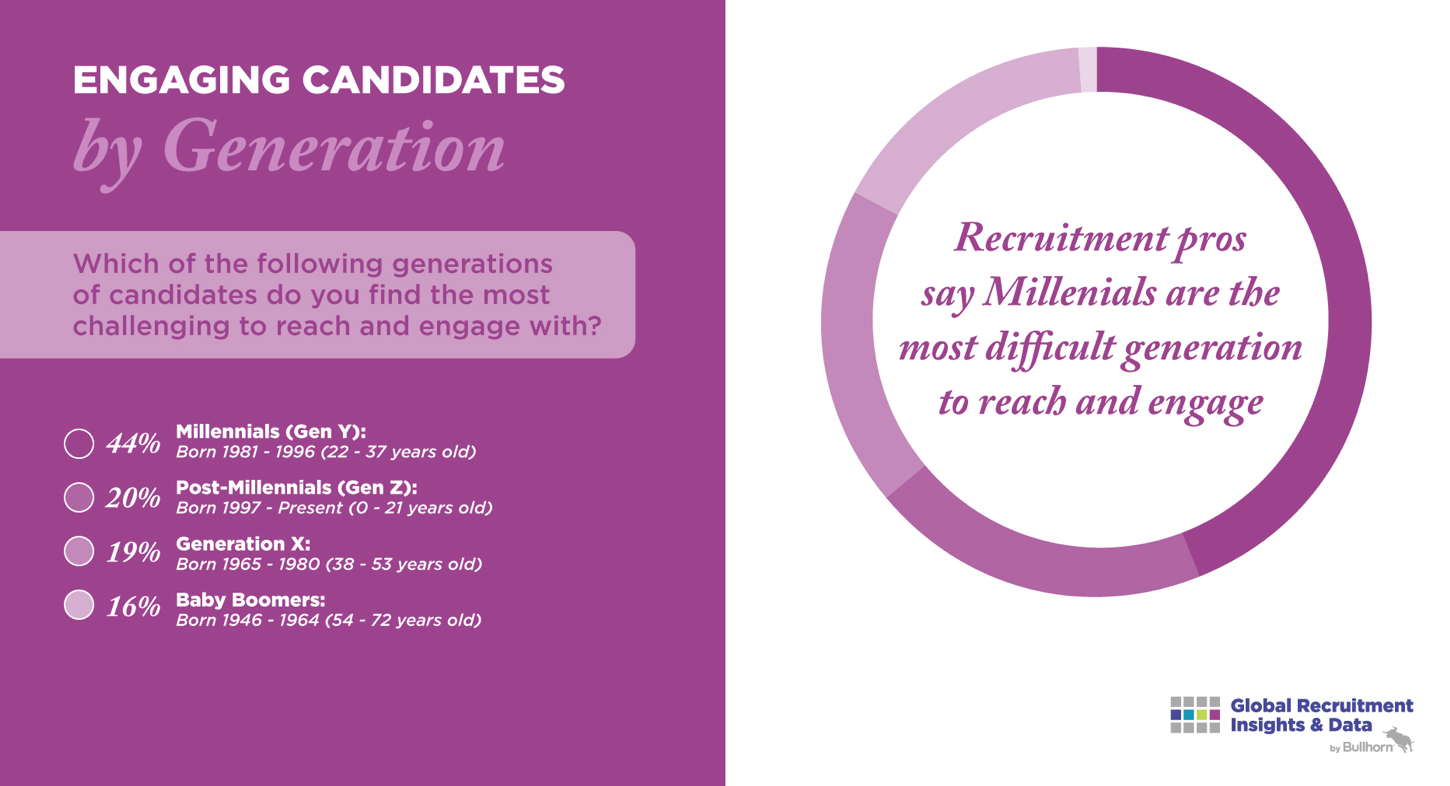 Staffing pros are in agreement about the importance of candidate engagement and they're also largely in agreement on which segment of candidates are hardest to reach: Millennials. How can you best engage with this important (and often misunderstood) group of candidates?
Do you have any tips for engaging with Millennial candidates?
Text, Text, Text
When we reached out to staffing professionals with this question, one answer was nearly unanimous: text messaging. More than half of all surveyed staffing professionals said that texting was essential to reaching and engaging millennial candidates.
There's no shortage of numbers pointing to the effectiveness of texting. For example, respondents take 90 seconds to respond to a text versus ninety minutes to respond to an email. Plus, nine out of ten people expect to be able to communicate through SMS or a messaging app.  
I cannot overstate how effective text messages have been as a means of getting a hold of younger candidates. Millennials, especially in this age of overwhelming robocalls, don't answer the phone for a number they don't recognize. Text messages allow them to respond when they're able and put your pitch front and center on their phone.—Matt Brosseau, Instant Alliance

Go Where the Candidates Are
Some staffing professionals suggested that the problem with engaging Millennials isn't actually about Millennials being difficult to reach; it's about recruiters not using the right tools to reach them. This means using the platforms and technology that are popular with Millennials. Do you have a strong social media presence? Do you offer video interviewing? Providing options that Millennials (and candidates of any generation) want to use, will help ensure you provide an incredible candidate experience.
Use new tech to reach more Millennial candidates. There is a perception of Millennials being more difficult to reach, but the companies attempting to recruit them are not targeting the new apps and sourcing platforms that Millennials are using. —Daria Gourianova, Procom
Be Straightforward with Job Descriptions
The last recurring theme that came up frequently among our staffing experts is that the same best practices that apply to all candidates still apply to Millennials. One example: be straightforward and articulate about any opportunities you have for candidates. Give your candidate the information they need to decide if they want to learn more about the role, and be upfront about the position and the expectations for it. Given the fierce competition for candidates, an overly flowery or aggressive message is easy to ignore. Plus, they'll likely appreciate your candor and respect for their time.
When engaging Millennials it's important to be as detailed, yet as straight to the point as much as possible. Highlight the benefits of the role, while also indicating what the expectations are, the challenges they will face, and how they will grow in the position. —Gary Fiore, ACG Resources
Want to take your sourcing efforts to the next level? Find all our great sourcing content in one place in our guide to candidate sourcing.
Subscribe to the Customer Blog
Subscribe for trends, tips, and insights delivered straight to your inbox.