Announcing Enhanced Credentialing Functionality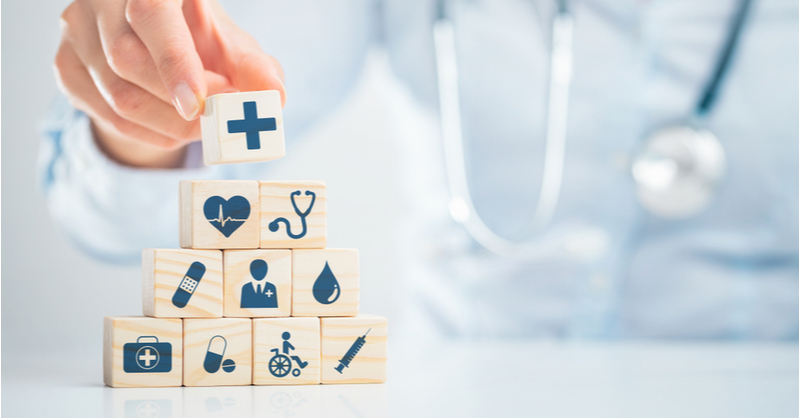 The process of managing and establishing credentials is often tedious and inefficient, but it is also the most essential for any healthcare staffing agency. It's critical to capture credentials ahead of placements, keep credentials up-to-date for redeployment, and maintain compliance throughout. Credentialing teams are too often bogged down by rigorous documentation and credential management to minimize the risk of placing unqualified candidates. 
Introducing Enhanced Credentialing Functionality
Bullhorn's enhanced credentialing capabilities enable customers to efficiently manage credentials across the whole organization, with configurability to best match each agency's unique workflow. In turn, recruiters can ensure that only qualified candidates get submitted to jobs, reducing the compliance risk of incorrectly making a placement with someone who is unqualified.
What's New & Different?
Credential Requirements List
Credentials are now a first class entity, just like Candidates, Contacts, or Jobs, meaning that customers can now view credential requirements in a dynamic list, filter/sort/search/configure the list, and take mass actions. As a result, credentialing teams can efficiently interact with Credentials, just like with other Bullhorn entities.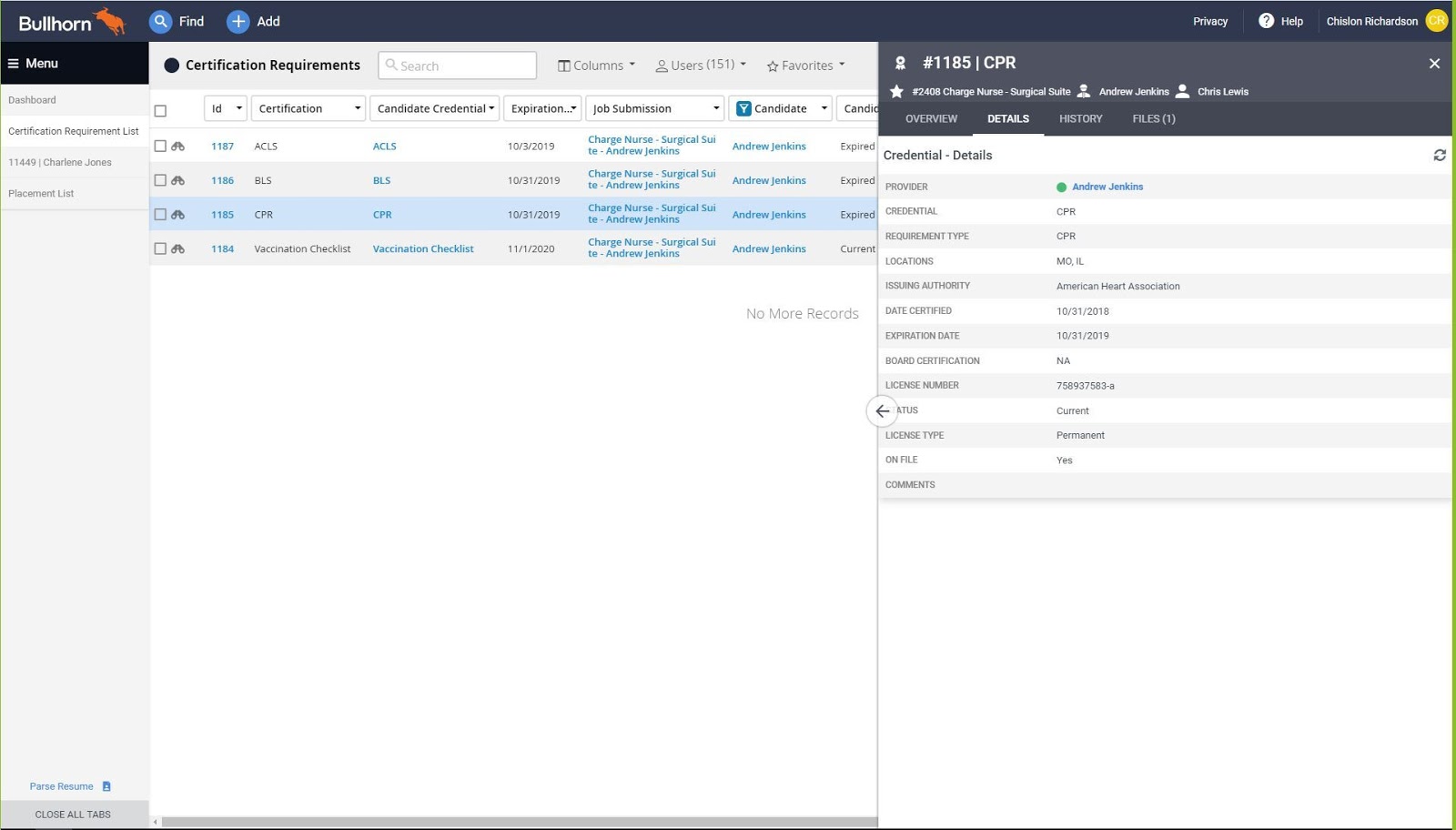 Credential Files as a Secure New Entity
Individual or groups of credential requirements can now be specified at the client (or facility) level, and flow through the recruiting workflow, to Jobs, Submissions, and Placements, ensuring compliance across the entire workflow.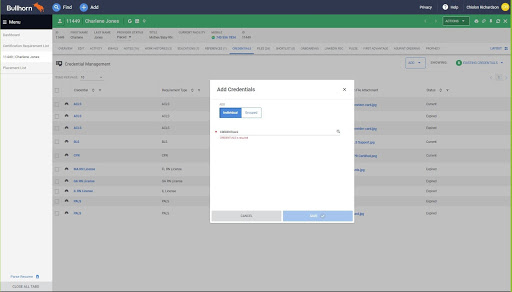 Submission Workflow Enhancements
File attachments (such as certificate images) can now also be stored securely on credential records, with robust role-based access control to protect confidential candidate and employee data, empowering teams with complete credential control.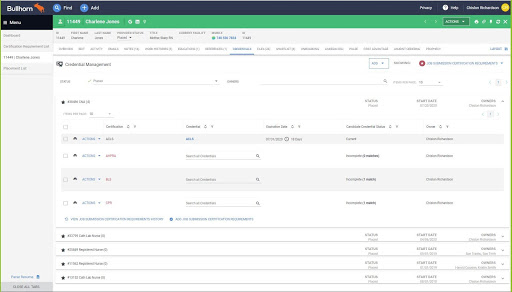 Why Enhanced Credentialing Matters
Now, more than ever, healthcare agencies can capture and track candidate credentials with powerful credentialing management. With Bullhorn's credentialing enhancements, credentialing teams can:
Manage credentials at scale with a centralized credentials list view

Ensure agency compliance with integrated credential management throughout the entire workflow

Empower teams with complete credential control through entitlements, ownership, and APIs
To learn more about how to turn on this enhanced functionality, please contact your Bullhorn Account Manager. 
---

Subscribe to the Customer Blog
Subscribe for trends, tips, and insights delivered straight to your inbox.