February 2022 Product Updates and Enhancements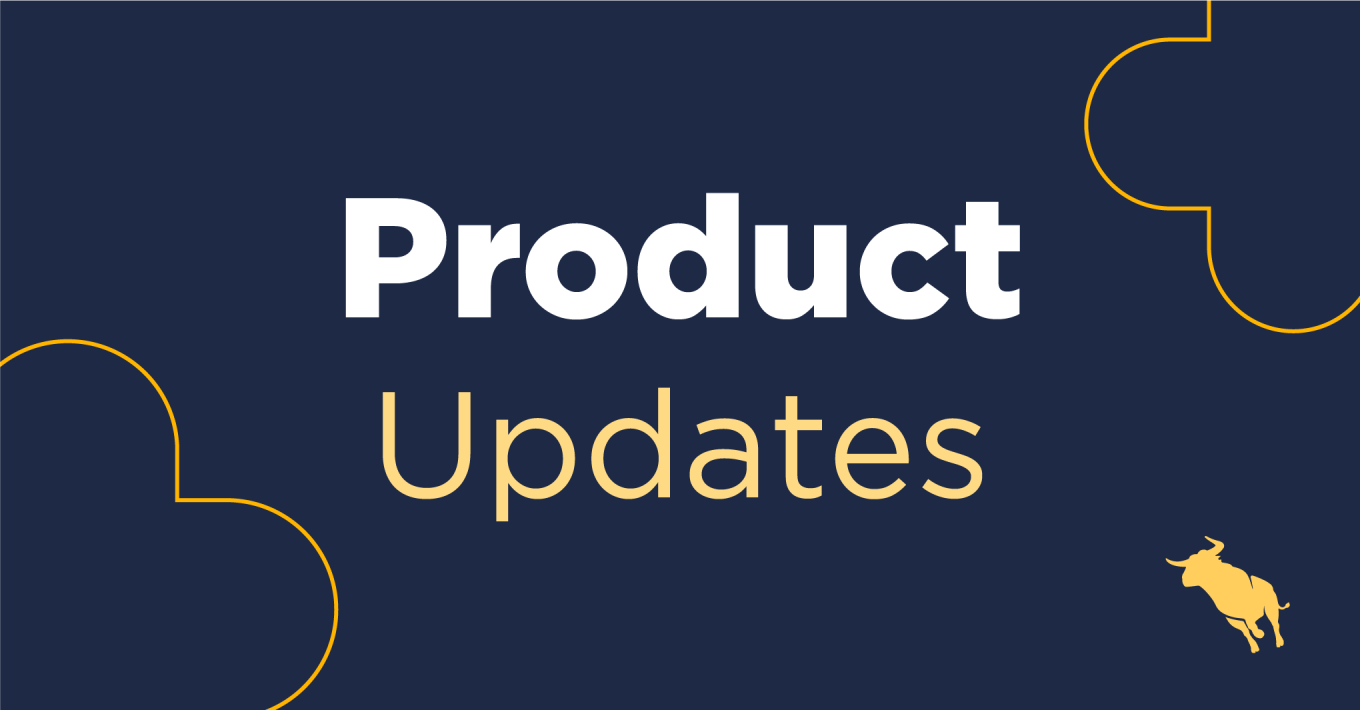 Curious what product updates and enhancements we're launching in Bullhorn this month? Read on to explore the highlights of the February 2022 Bullhorn release and what it means for you. We roll our updates out in phases, so if you don't see these changes reflected in Bullhorn yet, you can expect to see the following highlights in your instance by the end of the month.
Missed the product updates last month? Check out the January 2022 release highlights while you're here.
Updates to Bullhorn ATS & CRM
Novo
Resume Parsing:

We have completed our work on upgrading the resume parsing tool to Sovren 10. The newest version of Sovren offers enhanced parsing capabilities across all languages including Work History, Education, and Contact Information, amongst others. The planned upgrades will not require any changes to existing processes and will initially be rolled out the latter half of Q1 to all customer NPE environments. A phased rollout to production environments will be done thereafter.

Field and Page Interactions for Shift Position and Definition:

Page and field interactions on shift position and shift definition entity modals (add and edit) can now be used. 

Page Interactions for Shift Scheduler/Calendar View:

Page Interactions can now be used on the calendar scheduler view for shifts.

Share Shift Schedule With Bullhorn Users:

Client schedules can now be shared with other internal Bullhorn users without creating those users as a contact on the client company. 

Credentialing Entity REST Error Messages:

Users will now see an error toast message if a REST Form Trigger is configured for the following and there was an issue adding/editing a record:

PlacementCertification

CandidateCertificationRequirement

JobSubmissionCertificationRequirement 

Field Maps on Placement Tracks:

Users switching from one placement track to another will now be required to enter mandatory fields based on the configuration for the current placement track. Previously, the system would ask users to also complete fields that were set as required on the prior placement track.

Custom Fields on Email Notification for Placement Change Requests: Any enabled and populated custom request fields are now included in the change request email notification.
Internationalization Upgrades to Novo:

Date Format:

International Users will now see that the hint within date fields has been localized. Previously, the hint was always in the US format of MM/DD/YYYY regardless of their locale.

French Candidate Translation:

French Users will now see the correct translation when a candidate has been moved to the "Rejected" state.

Notes List Tab on Entity:

"Subject" and "Primary Department" can now be configured for translation on the notes tab. Previously, both items were only displayed in English.

Opportunity Reason Closed:

The values in an Opportunity field Reason Closed are now supported for all languages in Novo.  There are two new system settings for opportunityLostValue and opportunityWonValue that can be configured by an Admin for the proper terms.  
S Release
Additional Candidate Custom Objects in Canvas:

PersonCustomObjects 11-35 are now available in Canvas reporting.

Flowback Support For Custom Objects in Onboarding365:

Onboarding365 Flowback is now supported for all Custom Objects available on all entities in Bullhorn.

Request New Credential Entitlement:

A new usertype action entitlement can be added called 'Request New Credential'. This allows a user to request a new Credential from the Credentialing tab on a Candidate or Placement record by selecting 'Request new Credential' from the action drop down.  
Herefish by Bullhorn Product Updates
Survey Branching: We have upgraded the Survey tool to now offer the ability to route respondents through specific question branches based on their answers to previous questions.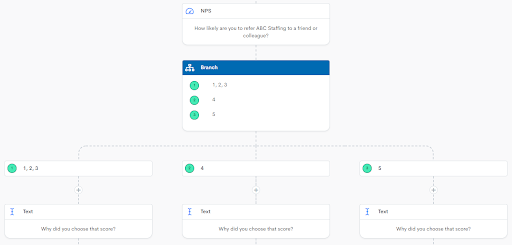 We have also enhanced the Survey UI to better narrate respondents through questions.
Product Updates for Bullhorn VMS Sync
VMS Sync
Company Mapping for Parallon VMS:  Improved Company Mapping for Parallon VMS.
Company Mapping for Statstaff VMS: Improved navigation between Position details view and Company Mapping dashboard for Statstaff VMS.
Enhancements to Bullhorn's Pay & Bill Functionality
Middle Office
Allow Manually Added Billable Charges to Automatically Set Discounts and Surcharges:

Discounts and Surcharges will be automatically applied (where applicable) when Billable Charges are added manually into the system through the UI and API.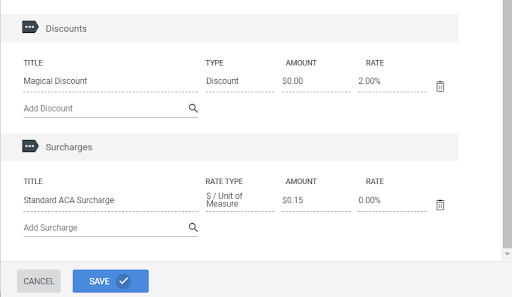 Delivery Method Lookup for Data Mirror 8:

DeliveryMethodLookupID is now available in DM8. This field should be used in place of Delivery Method going forward. It is supported for BillingProfileVersion, InvoiceStatement and DeliveryMethodLookup.

Job Rate Card Edit History Activity Tab:

Job Rate Cards users can now see the edit history under the Activity tab.
For a complete look at February's product updates, please visit the full release notes.
Subscribe to the Customer Blog
Subscribe for trends, tips, and insights delivered straight to your inbox.