How to Grow Your Business (and Thrive) with One Platform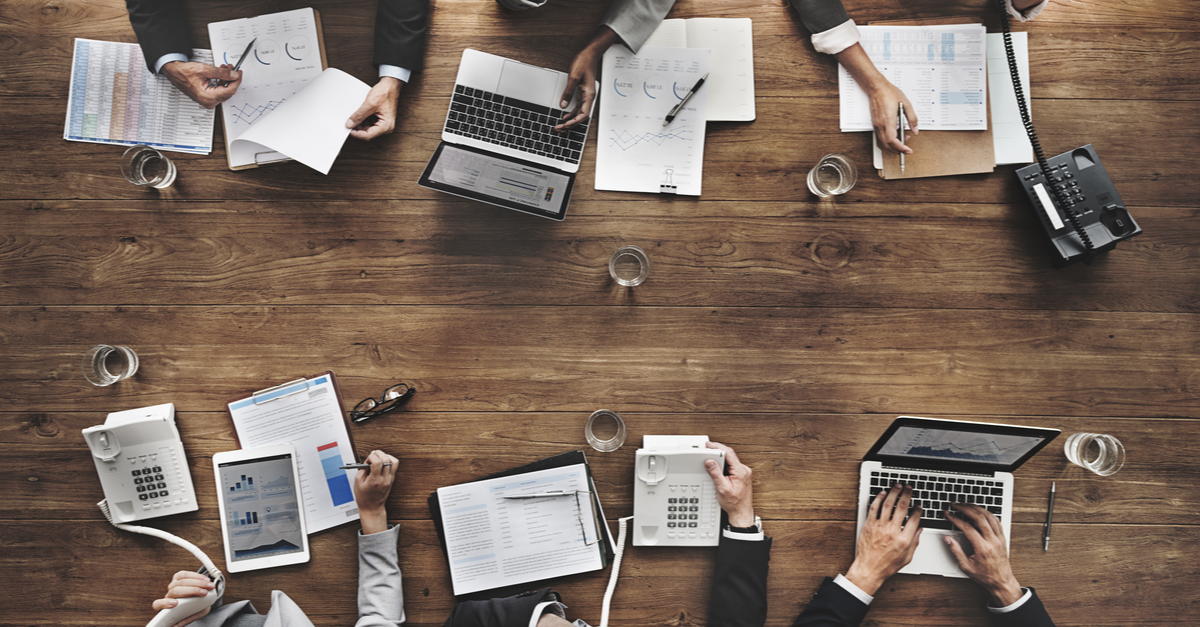 We've surveyed hundreds of recruitment professionals from companies of all sizes and all industries, and one constant remains true for every business: things change fast. For example, a startup might grow 400 percent in its first six months, a large agency could expand into new territory, or a firm specializing in one vertical may branch out into a new specialty.
Even if you have an immaculate business plan, your agency will probably evolve in ways you can't and won't anticipate—and that's a good thing. Fortunately for you, our customers, Bullhorn is built with this in mind. And with Bullhorn One, it's never been easier to run your business through one platform. Here's how you can use the Bullhorn platform to effectively run and grow your firm. 
Run your business with one platform
A lot of activity goes into every placement—starting with winning a client and job order and ending long after the placement is made—so it helps to have everything in one place. With Bullhorn and Bullhorn One, you can
manage the entire recruitment and applicant management process from a single, easy-to-use interface.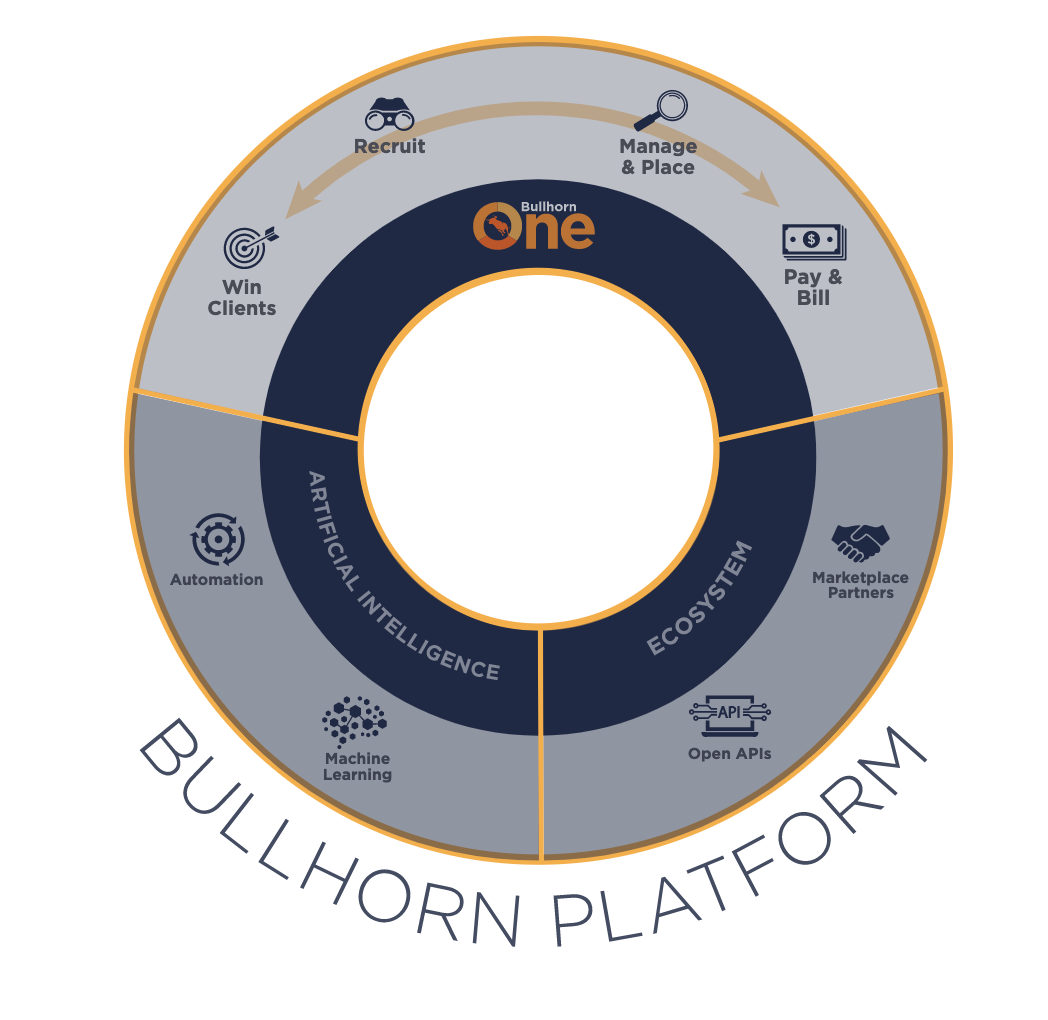 Through Bullhorn One you can:
Win Clients & Recruit:
Make better decisions, improve sales and recruiter productivity, and manage the entire recruitment and applicant management process from a single, easy-to-use interface.
Manage & Place: 
Fill jobs, and automate candidate onboarding to save time and money. Everything you, your candidates, and your clients need for a smooth placement process.

Handle Pay & Bill:
Collect and interpret time, issue invoices, calculate gross pay, and track gross margin with pay/bill management as reliable as your brand.
Report & Measure:
Make better decisions throughout the entire lifecycle with fully-embedded business intelligence and reporting.
Explore the partner ecosystem
Your options for scaling your business go beyond Bullhorn's core products and services, however.  With  100+ well established, staffing-focused companies who offer turnkey integrations with Bullhorn, there's a solution for nearly every need.
The Bullhorn ecosystem includes two levels of partnership: Developer and Marketplace. Both of these programs aim to give staffing firms choice and maximize user efficiency. We created them in response to a variety of customer workflows, and the need to bring those into a single, connected place.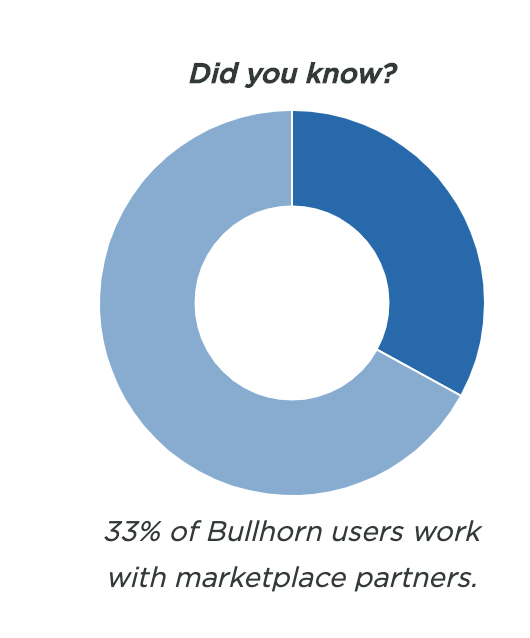 Want to explore the Bullhorn Marketplace? Explore the different categories of marketplace partners here and check out tools for making the most of out our incredible partners with our Bullhorn Marketplace Partner toolkit.
Report and measure your business performance—all of it
Do you have all the data you need to understand your business? Does your team? A
survey of 1,200+ staffing professionals
found that the majority of respondents didn't know the answers to significant questions about the health of their business. Half of recruitment pros don't know which of their clients are most profitable and 60 percent don't have any visibility into their gross margins.
With Bullhorn One, you can create ad hoc reports to understand critical performance information about your team, your clients, and your candidates, and you can share them with your team. Want some inspiration? Here are
three reports you can run
with Bullhorn Canvas and Bullhorn One that will help you better understand your business. Remember: your business' performance expands beyond front-office data. Measure and report on your back-office data too in order to truly understand your business.
---
Subscribe to the Customer Blog
Subscribe for trends, tips, and insights delivered straight to your inbox.