How Insight Global and CHG Healthcare Evolved Their Businesses to Deliver Incredible Candidate Experiences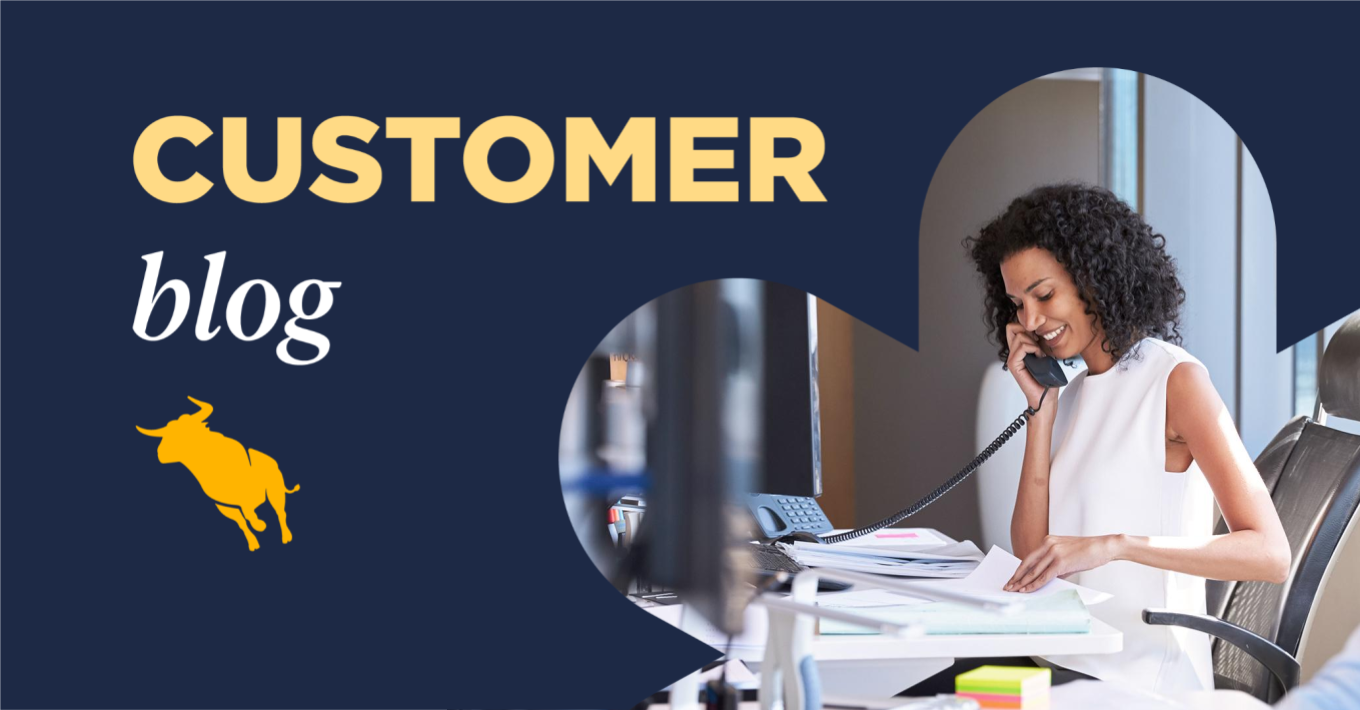 According to our recent GRID report, while 3 out of 5 freelance workers like to work with recruiters when looking for employment, 90% of them wish working with staffing firms would be easier and more streamlined. Candidates are looking for a change.
It's time for staffing firms to step up to the challenge and leverage both technology and the human touch to create an exceptional candidate experience. Thankfully, many staffing firms are doing just that!
Kendra Cato, Bullhorn's Director of Enterprise Strategy, had a chance to sit down with Lawrence Dearth, President at Insight Global, and Amy Reed, Vice President Operational Strategy at CHG Healthcare, during this year's World Staffing Summit. They discussed what their organizations are doing to meet the moment and put their candidates at the center of everything they do.
---
Q: "What has been the catalyst at your company and with your leadership team in thinking that the industry is ready and poised for disruption?"
A: "Pre-COVID, we came into a vernacular that the candidate is the customer. The candidate has to know that you, as the recruiter, have their best interests in mind. Suddenly, COVID hit, there was unemployment, and it felt like everyone was looking for work. Now, we're back in the scenario that the candidate is the customer, especially in healthcare, across a broad range of industries.
Remote work has played heavily into that because candidates have opportunities at their fingertips. The role of the recruiter has to be the advisor, the facilitator. You have to make the process easy. You have to instill trust through transparency. We're in a very competitive candidate market."
–  Lawrence Dearth, President, Insight Global
 A: "I think on the nursing segment, it didn't slow down; it skyrocketed. On the other side of the business, it did slow down. I think the hard part with healthcare is balancing the paperwork. Candidates want to get on the phone at all sorts of hours. They're in healthcare and working at night and early in the morning, so we often play phone tag with them. It's about how you make a system that is intuitive, easy for them to use, and simple to complete the harder stuff. Again, with healthcare, there's more paperwork. How do you make it easy for them but sticky?"
– Amy Reed, Vice President Operational Strategy, CHG Healthcare
Q: Paperwork aside, how is your business using technology to improve the candidate experience?
A: "What's important right now is the matching process. Every great candidate who is open to remote work is now open to 100 times the job opportunities they had beforehand, which can be very overwhelming for a candidate. They look for an agency or company that they can partner with as a recruiter with technology-enabled recruiting or job selection. We're moving forward with the opportunity for machine learning in the candidate matching process. Suppose I have a candidate who applied for a job through our inbound channels like LinkedIn or Indeed. How can I ensure that I have a tool that allows our recruiters to match that candidate to the best 5 jobs available immediately? So, how can we use technology to ensure that if you are submitting a candidate to five places, they will get one of those roles? I think that's a huge element."
– Lawrence Dearth, President, Insight Global
A: "When you have so many jobs, it's overwhelming. A couple of years ago, our focus was on clients. That has to be a priority; let's bring technology to them. A year ago, it shifted to the candidate. The apps, the portals, they're all similar. But, it's all about one-stop shopping. That has been the focus this last year and a half – utilizing the Bullhorn tools to create access to our candidates. If you can bring them back to one place, it improves that customer experience, retention, and stickiness. That's been a focus."
– Amy Reed, Vice President Operational Strategy, CHG Healthcare
Q: When you're thinking about automation, how do you decide what parts of your engagement process to automate?
A: "We started with the candidate's side. Taking those easy efficiency gains so we could tell our recruiters, it's not that you're going to make 50 fewer phone calls; you're going to make 50 more because I took things off your desk. So, we started to focus on some of the administrative-type tools. And then you look at retention. How do you keep them on your site by serving up the jobs and information to them? When you step your foot into automation to get your team to buy-in, it has to be the easy stuff they see the win for; otherwise, it looks and feels like automation to them."
– Amy Reed, Vice President Operational Strategy, CHG Healthcare
A: "The ability to have simple Outlook integrations and stuff built out in LinkedIn, Indeed or Bullhorn, that's a game-changer for a candidate. What this world has grown old of is the back and forth. We're an on-demand culture. We're an on-demand culture in how we ingest our movies, order our groceries, and schedule our doctor appointments. Candidates are no different. They want the on-demand ability to talk to their recruiter and go through their jobs that they found on their own."
– Lawrence Dearth, President, Insight Global
Q: What part of technology and/or automation play in improving your deployment rate? 
A: "If you're not offering up different avenues to connect with candidates and make it easy, you will lose them. You need to keep them attracted. There's plenty out there and a shortage in healthcare, so people will jump ship and go to the next one. It's about more than just the job and pay. It's about the relationship and keeping in touch with our recruiters."
– Amy Reed, Vice President Operational Strategy, CHG Healthcare
Q: How are you ensuring that these solutions are adopted across your business?
A: "We have strong direct placement and executive search leadership teams and a solid national accounts team. What's important is that these aren't just strategy leaders, but they're there day-to-day, doing the work with the recruiters supporting clients or candidates.
We have over 300 leaders in the organization alone that are in candidate or customer-facing roles. If you have a leadership organization on the ground floor, they're bleeding into the candidates or customers. As an executive team, you are leaning into what is going on on the ground and how these tools are helping you. A critical element to getting anything implemented in the larger organization is a solid leadership organization on the ground."
– Lawrence Dearth, President, Insight Global
Q: Remote work these days looks like a national search. How are you going about scaling or reframing how folks approach recruiting when thinking about it this way, internally and with candidates? 
A: "We call it the candidate-first mentality. Should I submit that candidate to a second customer even though they are already submitted to one? Yes, you need to do what is in the candidate's best interest because they need options. We need to take care of our people, and our candidates are part of our family. 
Then, you need to find how your team likes being measured by it. We have 75 offices nationwide, and we have made it a point of pride if you're a recruiter and have placements in five or more offices. That means that every time I'm working with a single candidate, I'm broadening my search of the overall market. I'm going through VMS Sync and search engines to find those jobs, and I'm getting my candidate connected to three or four opportunities.
From there, you have to have a simple and clear communication strategy that everyone in the organization can get on board with. VMS Sync is part of the equation right there. To summarize, you need a simple and clear message, technology enablement around that message, and a way to measure and reward performance."
– Lawrence Dearth, President, Insight Global
Q: What is one free piece of advice you would give someone considering their candidate and client journey using automation?
A: "Automate your internal systems first, and your people will lead you to know where you should focus most of your other efforts. You spend all of this time automating around the candidate and customer that you forget that you need to automate your internal systems first. Are you systematic about the way you hire, train, and onboard new employees?
There's a phrase floating around Insight Global called RX. Everyone knows CX, the client experience, or the candidate experience. However, RX, the recruiter experience, is the most important thing to your success as a staffing company. If you do that, you can have some fun with your candidates and your customers."
– Lawrence Dearth, President, Insight Global
A: "Don't assume you know what your customers want. If you build something and find out they're not using it, it's the worst thing you could have invested time in. Go and understand what they want to make their experience better. I think we tend to assume what they want and build it, only to find out it isn't used.
First and foremost, go figure out what your customers want before taking off on that digital journey. Learn quickly and fail fast. Keep touching your customers and learn from them quickly and you can adjust and continue to evolve."
– Amy Reed, Vice President Operational Strategy, CHG Healthcare
Subscribe to the Customer Blog
Subscribe for trends, tips, and insights delivered straight to your inbox.