How to efficiently manage credentialing at scale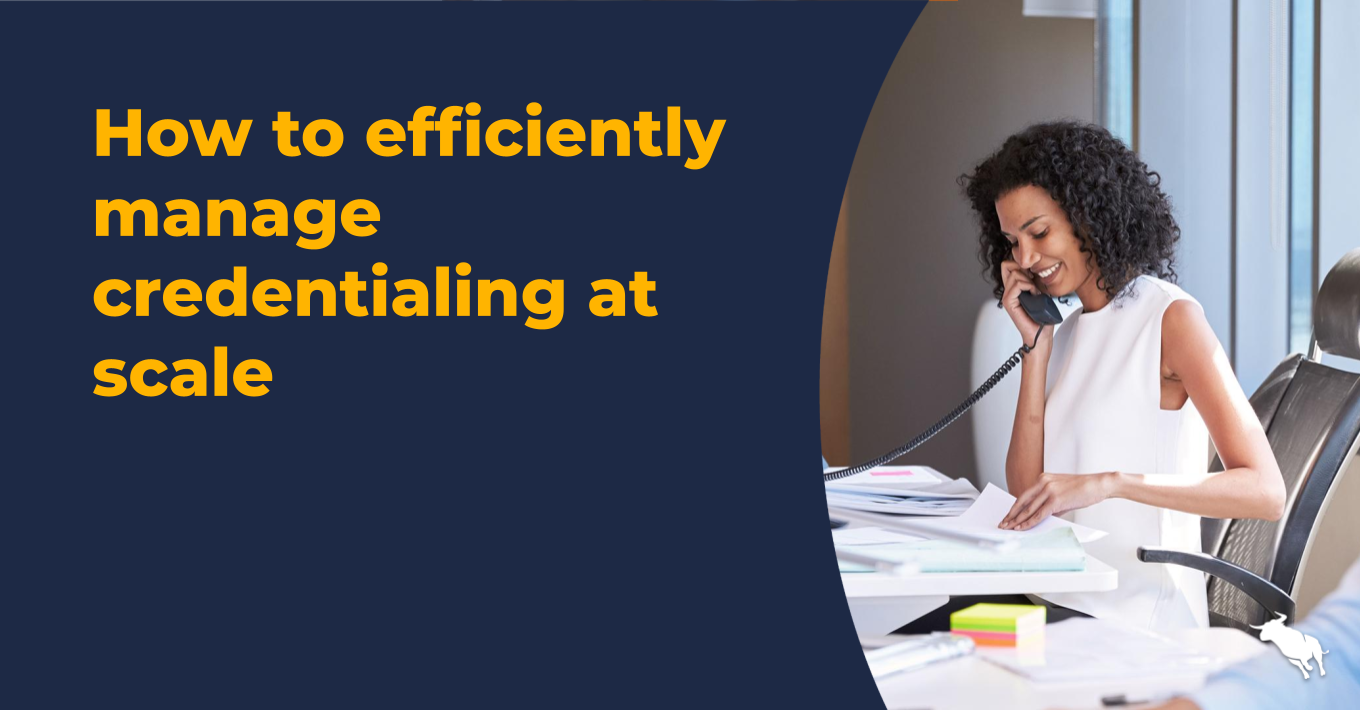 Healthcare staffing agencies face many credentialing challenges – costly manual processes, compliance concerns, and an exacerbating talent shortage. According to the 2023 GRID Industry Trends Survey, top healthcare challenges with onboarding and credentialing are too manual or time-consuming, technology for onboarding and credentialing is not tailored to healthcare, and credentials are hard to collect from providers. 
Efficient credentialing is critical to clearing providers to start work faster while ensuring compliance. Read on to see how you can use the Bullhorn platform to manage your credentialing process at scale for efficient compliance.
Collect credentials efficiently
Convenience for providers is key. Coupled with people's changing digital expectations, providers can be working at any time of day – healthcare is 24/7, so patients get the care and treatment they need. So, it is essential to allow nurses and physicians to engage with your staffing agency when it is most convenient for them, sending them the right message at the right time. 
Providers can upload, update, and view their credentials when they want, while you can set which credentials you need and get notified when there has been a change. 
Check and manage credentials with full compliance visibility
Ditch those spreadsheets and move away from having provider credentials in various places, making credentials hard to track. On the Bullhorn platform, you can have visibility into the compliance status of your entire workforce.
With the compliance manager, your team of credential specialists gets a dashboard with the credential status of every provider and dig deeper with a requirement checklist for each placement. They can also store and share credentials in a centralized location and track expiring credentials. So your credential specialists can see who is credentialed and ready to work – and who is not – and better understand where to focus their time. 
Maintain compliance on the job and be ready for redeployment
Credentials expire like those for basic life support or CPR. But it doesn't have to be a headache to keep track of when you need to follow up with providers so they remain compliant while on the job or when you want to redeploy them for their next assignment. With automated expiration alerts, you can automatically notify providers or send reminders to your team to reach out to workers when providers' credentials are expiring. 
Clear providers to start work faster
Through self-service and automated credentialing, along with having a centralized place, managing credentialing can be a smooth, efficient process. So you can reduce the load on your credentialing specialists, drive better compliance, increase provider satisfaction, and generate revenue earlier while reducing costs.
Subscribe to the Customer Blog
Subscribe for trends, tips, and insights delivered straight to your inbox.