How to Track TextUs SMS Goals and Quotas in Bullhorn to Drive Better Communication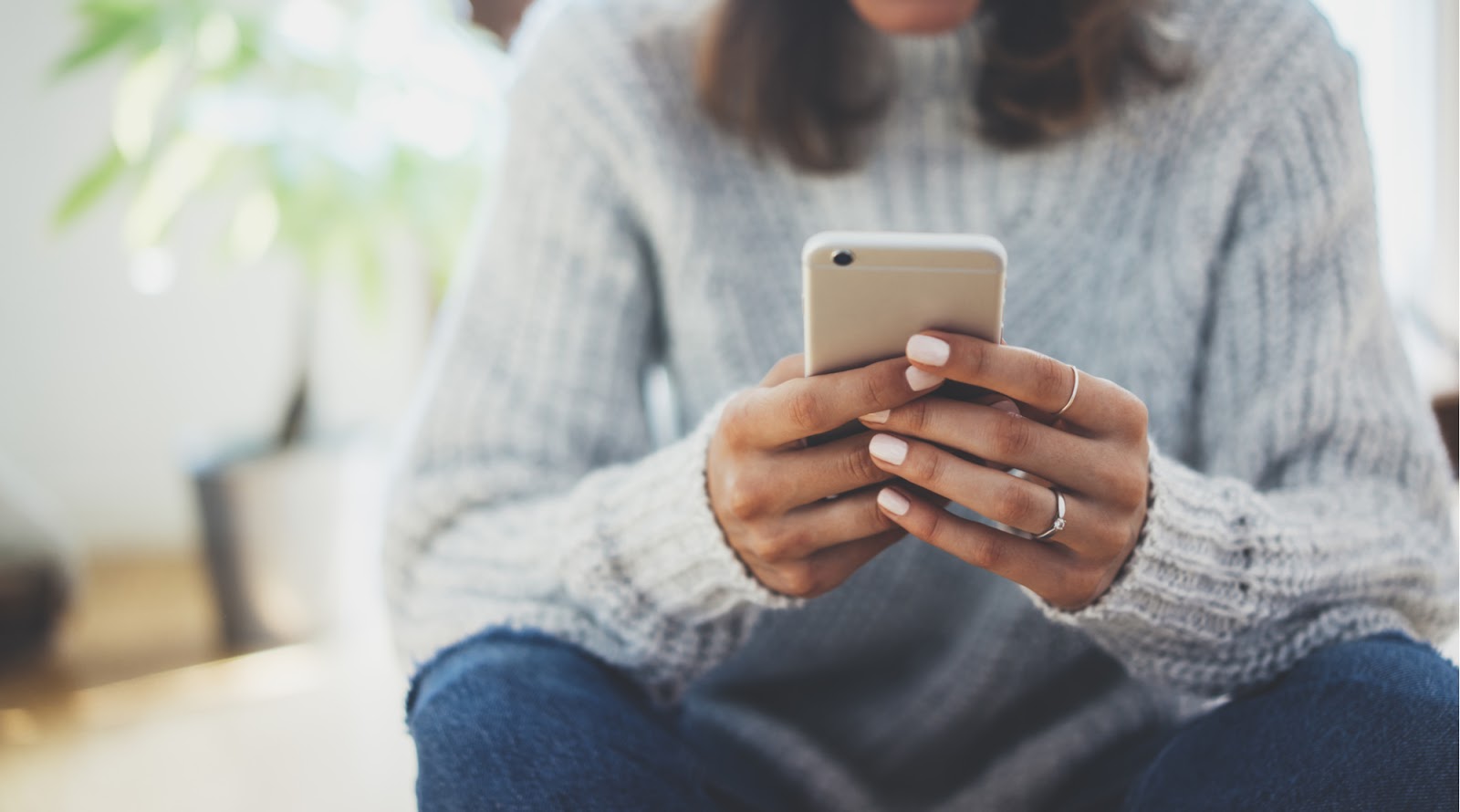 You can't reach your goals unless you have solid metrics to track your progress as you go. You can't get healthy without measuring pounds lost or calories burned, you can't get rich without measuring profits or ROI.
And you can't improve your candidate experience without metrics that let you know how often your recruiters are communicating with your contacts.
With deeper insight into how your recruiters use text message outreach, you can get the answers to the questions that will set your team apart:
What's the relationship between recruiter success and SMS outreach?
Who in my team is the most effective at getting text responses? What are they doing differently?
Based on response rates, how many text messages should the team be sending on a regular basis to hit candidate placement goals?
With the TextUs dashboard, you can already dig into a lot of these questions. You can track team efficiency, productivity, and responses.
But, with the Bullhorn and TextUs integration, you can now track your team's progress towards texting goals automatically in your recruiting dashboard.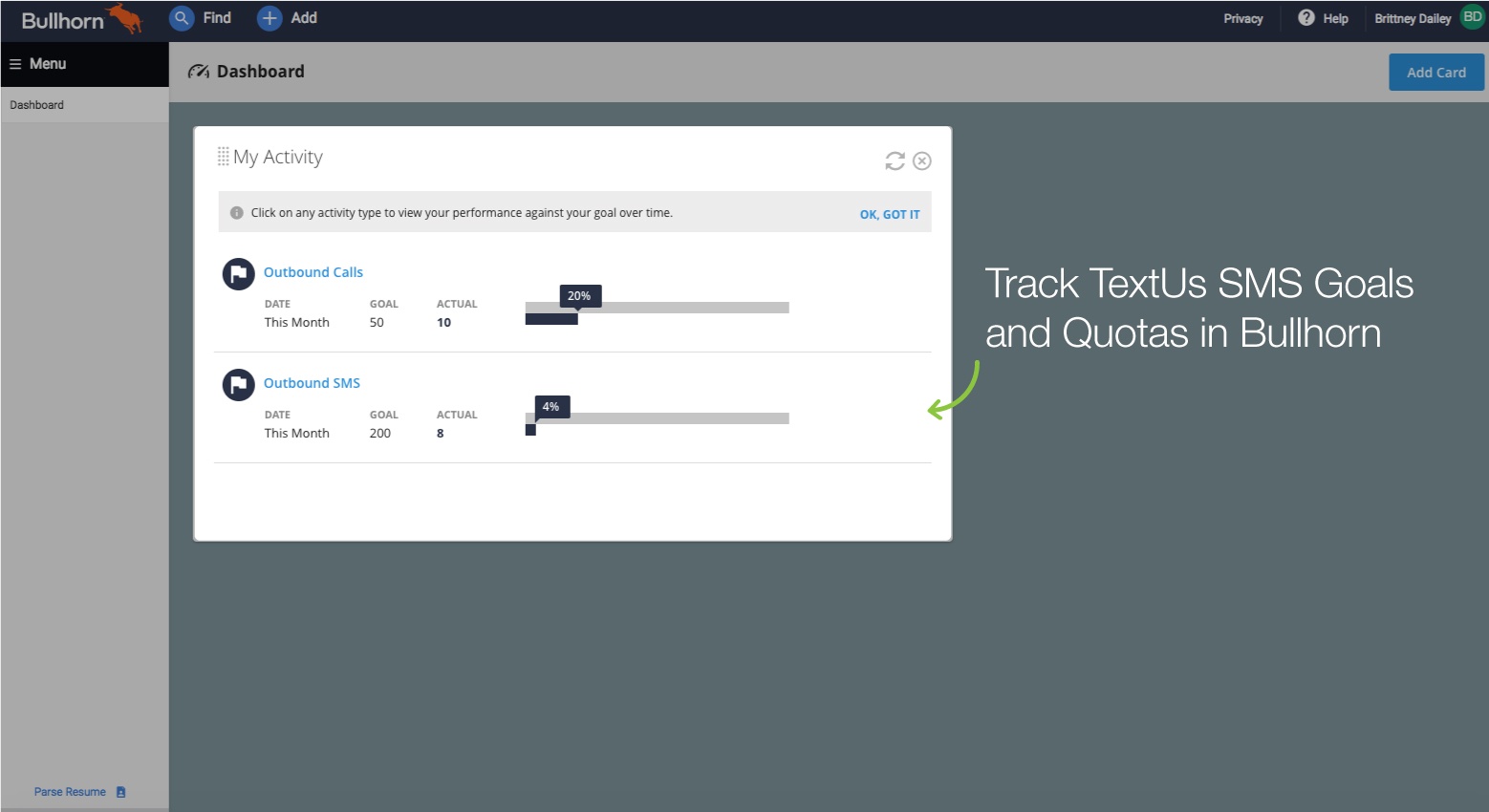 I actually realized that you could track SMS goals automatically with TextUs + Bullhorn when I was chatting with Triple Crown Consulting at Bullhorn's Engage conference last month. They said they wanted the ability to see SMS metrics within Bullhorn.
Normally, I tell clients about how they can use the Notes Activity Report within Bullhorn to run SMS metrics for their team. But, in that conversation, something clicked. I realized that our clients could use the Goals and Quotas module in Bullhorn and track progress towards SMS goals automatically, just like they would track other outreach analytics within the ATS.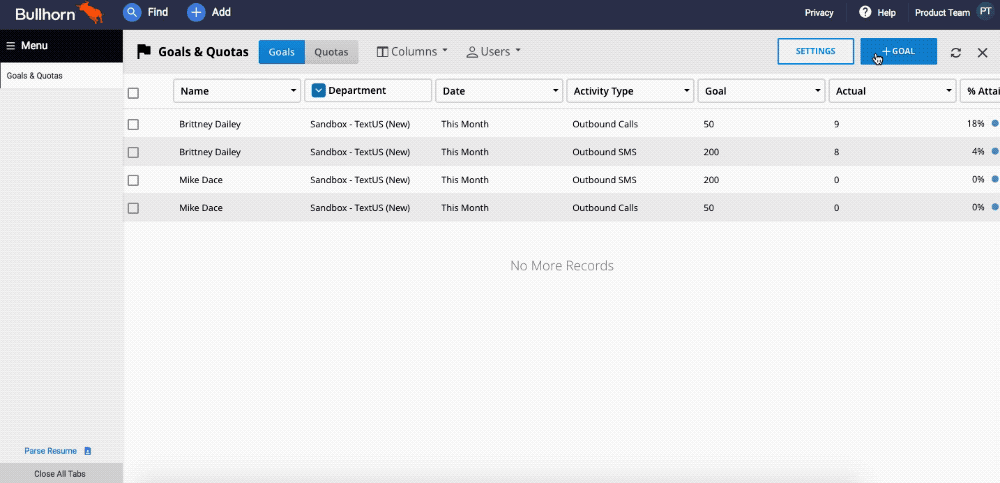 The clients were unfamiliar with the module, so I showed them what was what and how they could bypass manual tracking by setting up predetermined SMS goals for each team member.
If you want a taste of the tutorial I gave them at Engage, check out our how-to page to get started and set up SMS goal and quotas for your team.
And, if you want to get inspired by the power of text message analytics, check out our blog on how SMS data sheds light on the strengths and weaknesses of your outreach strategy.
Featured Customer Story: Loyal Source

Subscribe to the Customer Blog
Subscribe for trends, tips, and insights delivered straight to your inbox.