Marketplace Musings: Recruiting Automation Software and A.I.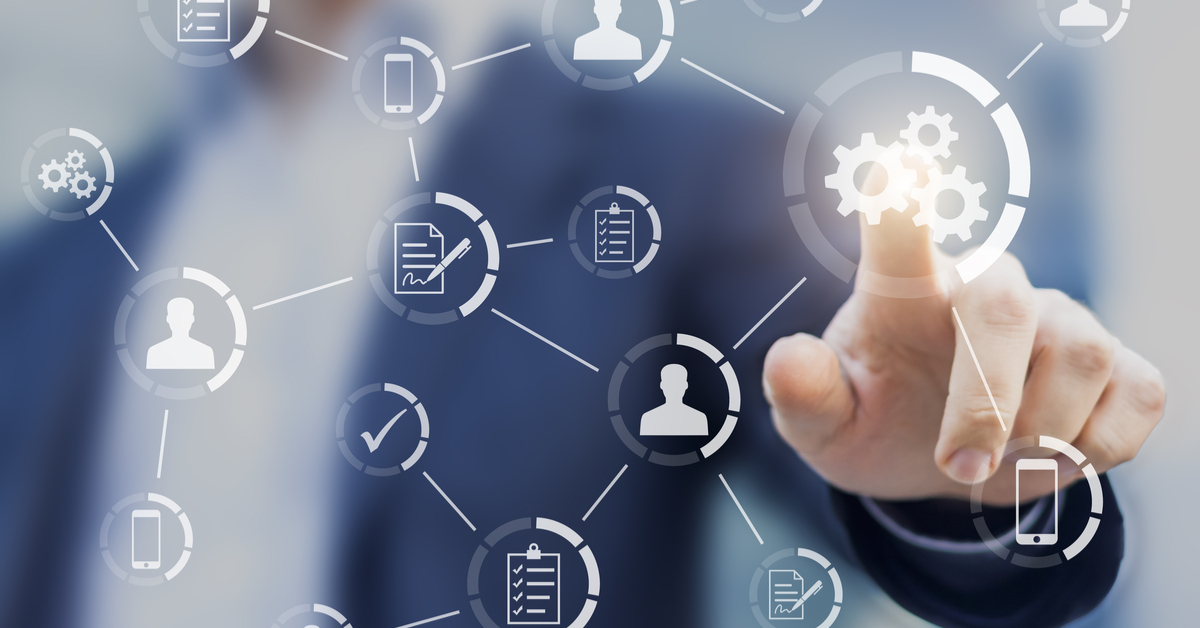 The Flash, The Promise, and The Demonstrable ROI
This one of a series of periodic briefings on trends in the staffing industry. This post discusses how technologies in the Bullhorn ecosystem play into the need for automation and innovation in staffing. For a broader background on the topic, please see the September 2017 RIX white paper, Automation, Artificial Intelligence, and the Future of Staffing and Recruiting.
A.I. Will Surpass Automation–But Not Just Yet
Artificial intelligence is the buzzword of the moment, particularly in a people-centric industry like staffing. Artificial intelligence encompasses the use of machine learning, natural language processing, pattern recognition, chatbots, intelligent agents, and predictive algorithms to enhance common processes. Though still in its early days, A.I. technology promises a future where software and technology may eventually outpace human action, decision-making process, and thought.
However, that future isn't here yet. We'll discuss below some of the tech upstarts tackling the most difficult A.I. challenges, where they show promise, and why there's a long road yet to travel. One need only look to stories such as Uber's about-face on self-driving cars, or hear tales of virtual assistants–such as Amazon Alexa and Google Assistant–gone rogue with errant shopping orders to see the very real perils tech firms still face in replicating human-level intelligence.
There's good news in the interim though. For businesses today, the goal of implementing artificial intelligence is to automate the routine activities of many jobs. And that future is indeed already here. Bullhorn has a number of partners specializing in automating repeated and scalable tasks–and Alliances are constantly looking to bring more into the fold. These technologies improve efficiency, boost margins, and allow management to redirect employees to higher-value tasks.
Let's take a look at how these different types of technology fit into Bullhorn's broader ecosystem:
Category 1: The A.I. Horizon
For these firms, the long-term goal is replicating human thought in terms of conversation, data collection, and intelligent trends-analysis. They're on the right path, though it's a long road to traverse.
Mya has a chatbot technology that can evaluate resumes, conduct applicant screenings, and assist with in-person interview logistics such as scheduling, sending directions via Google Maps, and offering guidance on what to wear. Mya's natural language understanding (NLU) offering offers the promise of redirecting recruiters' time toward higher-value tasks.
According to one study, even when applicants were told they were communicating with Mya's chatbot, 72% came to believe a human was on the other side. That may be partly because chatbot and natural-language technologies still keep conversations within their relatively narrow circle of expertise. For example, a given chatbot may excel at a collecting job skills and interests, but fall short of answering questions pertaining to broad career advice.
Many bot technologies are still developing to be more flexible to unexpected responses from candidates. Until then, many chatbot implementations may progress at a more human speed, and will depend on human developers mapping out typical conversations.
Brightfield offers market intelligence and A.I.-powered answers to your most common sales and operations questions. Brightfield's machine-learning platform Talent Data Exchange ('TDX') has been collecting VMS transactional data from hundreds of companies to build a detailed market database, which now exceeds $80 billion in spend-data. Brightfield's TDX reads job-order data in real time, uses machine learning algorithms to classify the data and determine the winnability for each job order–i.e. the likelihood of placing a candidate–for both the firm and each recruiter. This gives recruiting managers and recruiters an opportunity to re-prioritize efforts throughout the day and focus on the job requisitions they're most likely to fill. Per their early customer prototype results, Brightfield says their enterprise customers expect to see VMS job orders with no hiring manager contact revenue increase several million dollars per year by selecting the right requisitions and increasing fill rates by up to 30%.
There's reason to stay tuned here. Both players in this category are worth closely monitoring.
Other, on-the-horizon players to watch in this category include:
Category 2: The Scalability Players
These companies have walked the fine line between advanced-A.I. and recruiting automation software. In some cases, they've employed true A.I. Broadly speaking though, they have proven themselves adept at solving routine activities, at scale.
DaXtra and TextKernel offer talent search and sourcing solutions. With the ability to analyze large amounts of data, these solutions are able to use historical recruiting performance to create better matching and searching algorithms. These companies provide multilingual solutions to parse resumes, de-duplicate candidate data, improve semantic searches, foster better matching and lead generation.
While many of these components fall short of "pure A.I.," they solve a measurable business problem: the need to move recruiters away from time-consuming, lower-value tasks and on to value-add work.
Category 3: AI-Inspired Automation
These companies aren't pitching themselves as A.I. But they do have measurable value propositions for automating the most routine tasks. They've also already demonstrated they have answers for the core problems A.I. is looking to solve, such as improving customer engagement with minimal human guidance.
Sense's AI-driven talent engagement platform helps staffing companies bring a more human and personalized touch to their candidate and contractor experience thereby deepening connections and building loyalty for the long-term. Sense lets you build engagement workflows–sending the right message at the right time, using two-way text messages or e-mail–so talent feels well cared for and keeps you top-of-mind. You get a more comprehensive view of your business in real-time so you can take action fast. This helps recruiters to identify at-risk candidates and contractors with low engagement and issues in a single glance.
Herefish helps staffing firms engage with candidates and clients pre and post-hire. The platform intelligently communicates with contacts using email or text, based on their actions or triggers like a contract starting or ending. Herefish captures all contact activity including opens, clicks, applications and web pages visited. Recruiters and salespeople can expect more proactive conversations and better relationships.
In addition to Sense and Herefish, Phenom People specializes in candidate-engagement automation at the top of the funnel. In addition to personalized career sites, Phenom People offers: candidate scoring to make it easier to pick out top candidates, a detection functionality that identifies leads before they apply, and chatbots to hold a prospect's attention.
These automated messaging platforms offer strong, proven metrics for increasing engagement. Figures vary by platform, but all three have seen about 30% of candidates quickly engage with a mass text message campaign. That's five times greater than the typical e-mail campaign.
Other providers have simply developed better answers for longstanding problems. In addition to automated dialing, CloudCall allows recruiters to pre-record messages and drop them to candidates' voicemail with a single click.
Conclusion
A.I. will disrupt the staffing industry, impacting how firms allocate recruiter resources, how recruiters spend their time, and how candidates engage with the industry. Staffing firms looking to pilot A.I. technologies can lean on Bullhorn for advice.
However, many of the problems that firms will seek to solve through A.I. are already being addressed by proven technologies that fit in the more traditional 'automation' bucket. To that end, staffing firms would be well-served to evaluate what problems they seek to solve with A.I., and evaluate if any of those problems could be addressed by an existing recruiting automation software player. There's a fine line between the two buckets and a host of valuable players in both.

Subscribe to the Customer Blog
Subscribe for trends, tips, and insights delivered straight to your inbox.