How Sixcel Sets Your Firm Up for Onboarding Success with Bullhorn Onboarding365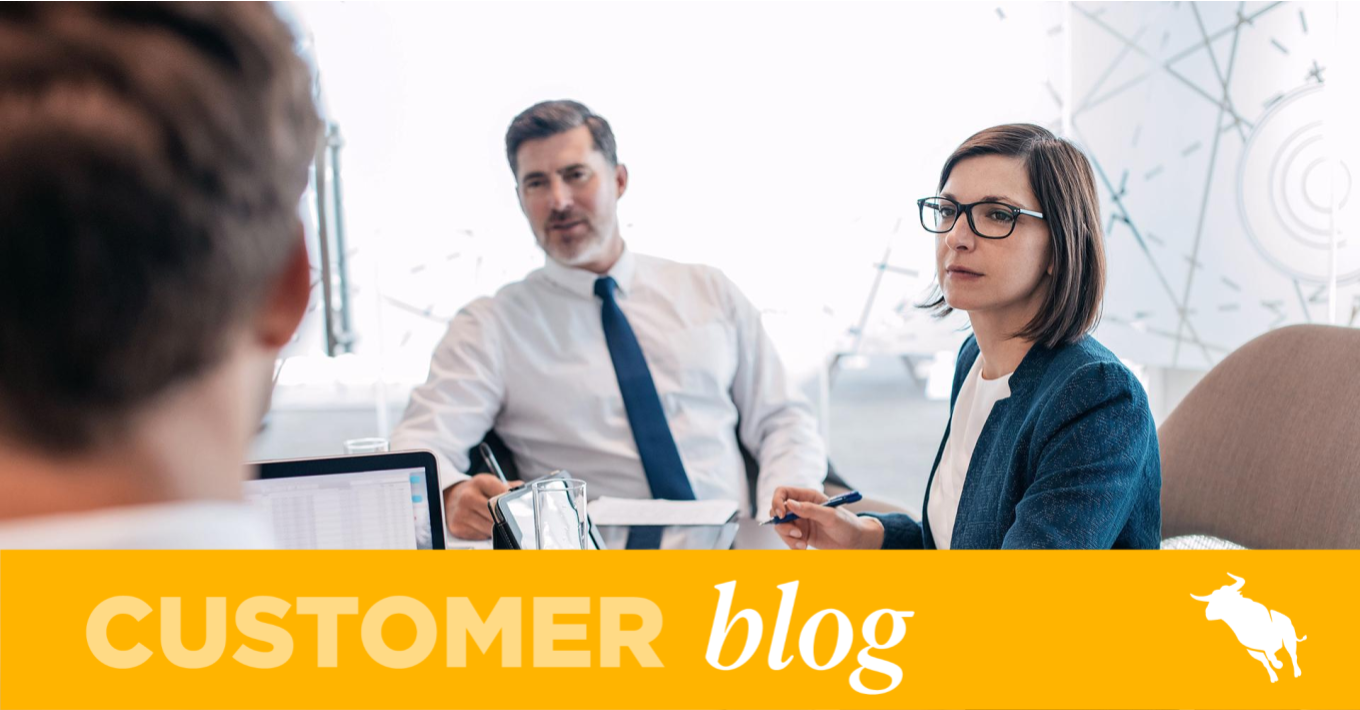 Sixcel is an organization with staffing in its DNA. Focused exclusively on the staffing and recruitment industry, Sixcel partners with clients to drive performance through process and technology improvements. A Bullhorn partner, Sixcel brings more than 300 combined years of staffing industry experience to every project.
If you're considering Bullhorn Onboarding365 as your onboarding solution, and want to ensure the most efficient and effective implementation process, look no further. Nicole Graf, Director, Solutions Delivery & Change Management at Sixcel, shares her tips for a successful approach and what an Onboarding365 implementation looks like with the Sixcel team.
How can you set your team up for onboarding success?
Make key decisions about candidate experience
While Sixcel will guide your Onboarding365 configuration and will set up your integration to put your team on track for onboarding process success, when it comes to your candidate experience and messaging, your firm has to take the driver's seat. Ensure that you go into your implementation with an understanding of your desired candidate experience; know when documents should be sent, what clear and consistent messaging looks like, and how to reflect your business' values in every onboarding interaction.
"When it comes to candidate messaging and engagement, the firm has to make those decisions. Their role is critical to the success of any project." – Nicole Graf, Sixcel
Involve the right people from the start
While new technology implementations typically include high-level leaders or technology-specific roles, Nicole's number one tip is to engage team members who will be using the product being implemented once it is live. "The number one recommendation I make is to be sure to include team members who will be responsible for managing the onboarding process once Onboarding365 is live. You want to have buy-in and engagement from your onboarding team, or recruiters, as well as back office team members who will use this data once it's been completed, as they will have unique insight into what has been successful, and what has not. Having those voices involved is always critical to the success of projects."
The Sixcel approach to Onboarding365 implementations
With more than five years of experience implementing Onboarding365, both as a standalone and integrated onboarding solution, the Sixcel team has their Onboarding365 implementations approach down pat. Following an initial kick off call, Sixcel works with the agency to schedule a workshop, during which future state is defined, and the client implementation team is trained to both complete their project tasks, and prepare for managing Onboarding365 once they are live. Here's what that process looks like:
Current state process discussion
The first portion of your workshop will focus on your existing onboarding processes in order to better understand where you are today, and what your organization ultimately wants to accomplish through the use of Onboarding365. Your team will be asked to identify what processes are working, and what aren't.
Some example questions to drive the discussion will include:
What does your current onboarding process look like? Are you onboarding to gather details needed to make hiring decisions, or initiating only once you have a placement?
Who are you onboarding? Employees? Subcontractors? Internal Staff? What information needs to be captured for each?
Onboarding365 configuration
From here, the discussion will pivot to what you want your future state to look like. Onboarding365 is a highly configurable solution that can be tailored to your needs. Sixcel will guide you through the configuration of Onboarding365's primary attributes, before introducing you to the messaging that is triggered by various activities. By the conclusion of the workshop, 90% of your Onboarding365 configuration is complete.
Document mapping training
Perhaps the biggest X factor in an Onboarding365 implementation is how many different documents exist within your onboarding process. Sixcel will train your company to build out your documents for use within Onboarding365 so that you can prepare for Go Live, and also be self-sufficient in managing your document packages once your company is live. While some agencies prefer to take on the full responsibility of mapping documents during implementation, Sixcel also offers a service to assist with this process during implementation, and beyond.
User acceptance testing
Once configuration has been completed, and the documents required for Go Live have been mapped and uploaded, Sixcel will guide your team through User Acceptance Testing. This process is designed to ensure that your business requirements have been met through Onboarding365 configuration, and your integration is working as expected. UAT takes about one week and is typically uneventful given the strength of the integration and straightforward Onboarding365 configuration and mapping work.
Weekly check-ins
Throughout the implementation, the Sixcel team will hold weekly check-in calls with you and your team weekly to ensure that your company is ready to begin onboarding candidates with speed and ease.
Interested in learning more about Onboarding365, the next generation of onboarding? Request a demo from our team!
---

Subscribe to the Customer Blog
Subscribe for trends, tips, and insights delivered straight to your inbox.