Staffing News Roundup: May 2019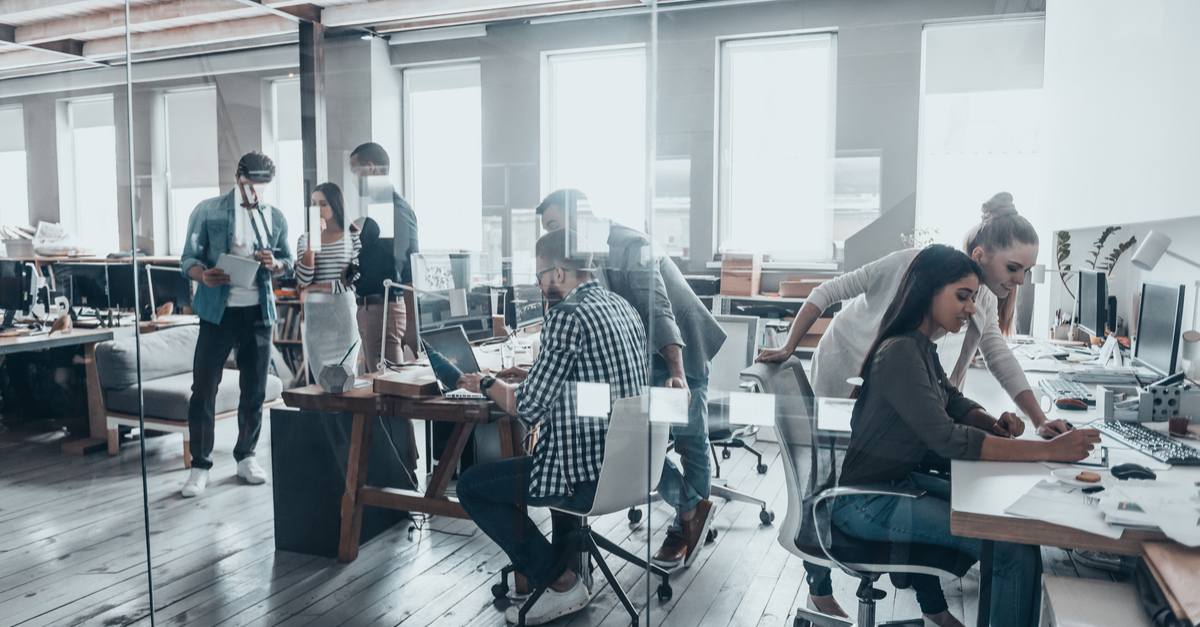 Want to stay up-to-date on staffing trends and news without the hassle? Welcome to the Staffing News Roundup, a curation of notable reports, blogs, and news updates relevant to staffing firms. Here are some top highlights from the previous month. Read last month's roundup here.
Employer Hiring Outlook Remains Positive for Q2
ManpowerGroup released the findings of their quarterly Employment Outlook Survey and the results once again reflect general optimism among US companies and job seekers. All 50 states reported positive hiring intentions. Indiana, Maine, Alaska, and Colorado are the states with the strongest jobs outlook, while Albany, New York; Sacramento, California; and Madison, Wisconsin are among the most optimistic cities. Which industries are on the up-and-up? Leisure & hospitality, wholesale & retail trade, and transportation and utilities were the top winners this quarter. You can find the whole report here.
"Employers in all 13 national industry sectors expect to add to payrolls during the April-June period."—ManpowerGroup, ManpowerGroup Employment Outlook Survey
Is the Job Market Showing Signs of Decline?
Employers may have a positive hiring outlook for Q2 2019, but do recent job trends support that outlook? Adecco USA notes some cause for hesitation in their quarterly employment forecast.  "Those worries stem from job growth nearly grinding to a halt in February, with just 20,000 jobs added to non-farm payrolls during the month. It's important to keep in mind that report came on the heels of a strong January when 311,000 jobs were added."
The unemployment rate remains historically low, though our GRID research found that staffing professionals were split on if the unemployment rate was good or bad for business. While it can help drive demand for staffing services, a full 38 percent of respondents said the low unemployment rate was a top challenge for 2019.
"While the days of nothing but sunny job forecasts may be waning, there is still reason for considerable optimism for those looking for work, or to advance their careers."— Adecco USA, U.S. Quarterly Employment Forecast – Q2 2019
D&I is a Priority for Executive Search Clients 
We've talked a lot about Diversity and Inclusion (D&I) in the staffing industry. Generally, staffing professionals agree that diverse organization are more effective, but they are split on whether there's a diversity problem in the industry. How do executive search professionals feel about D&I? Invenias and MIX Diversity Developers, a boutique consulting firm specializing in D&I, conducted a global survey of over 300 executive search professionals to find out.
Their survey found that executive search clients increasingly make D&I-related requests. Respondents also overwhelmingly reported that D&I is a priority area for their clients.
As more and more businesses recognize the benefits of a diverse and inclusive workforce, it'll become increasingly beneficial for your firm to have strategies in place to help advance these efforts. D&I doesn't happen overnight, so firms that work on D&I efforts now will be more equipped to handle these needs now and in the future.
"Executive search professionals recognize a myriad of opportunities offered by D&I, from championing emerging leaders, to having the opportunity to implement real change within their clients' business." — Invenias,  Diversity and Inclusion and the Role of Executive Search
Has your staffing firm released an interesting report, study, or thought leadership piece? Email Bob.McHugh@Bullhorn.com to be included in a future roundup! 
---
Want an easy way to stay up-to-date on Bullhorn tips, product news, and exciting new updates? Subscribe to the Bullhorn customer blog.

Subscribe to the Customer Blog
Subscribe for trends, tips, and insights delivered straight to your inbox.