Webinar Breakdown: Introducing Bullhorn One – See Pay/Bill in Action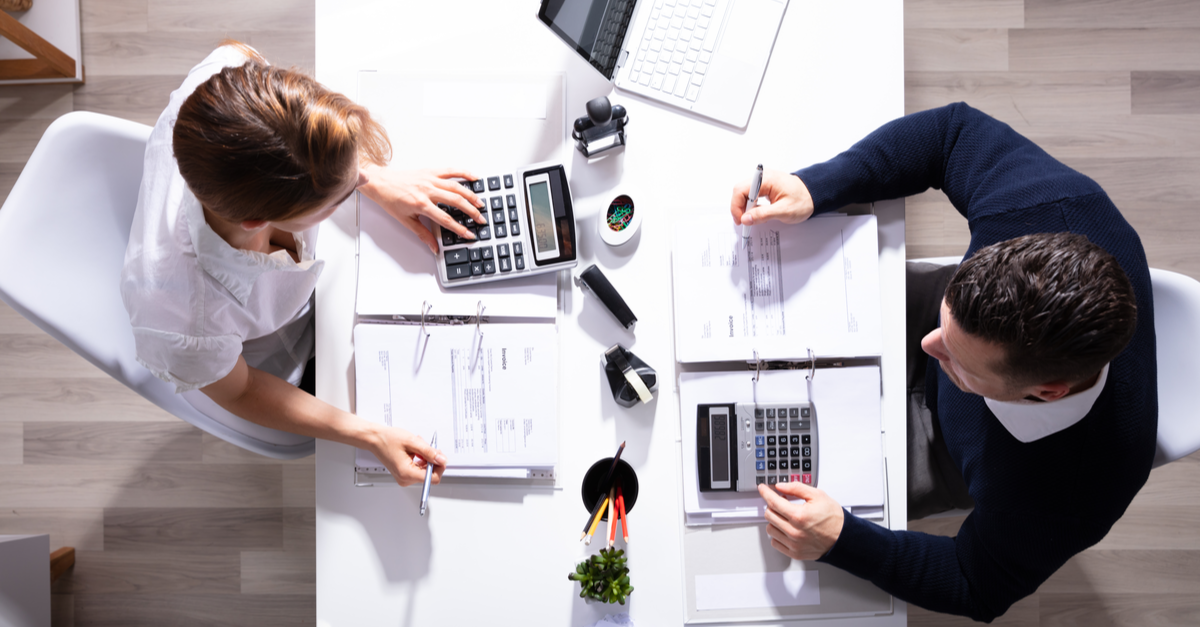 Did you miss our webinar Introducing Bullhorn One: See Pay & Bill in Action? Luckily, we've recapped the entire session for you! Read on to explore an overview of this new functionality, including how Bullhorn One can help your team efficiently Run as One. 
Why Bullhorn One?
In this section, Alex Reinart, Product Marketing Manager at Bullhorn, provides the background on why Bullhorn decided to invest in a pay & bill solution. He also summarizes what we are trying to achieve with this offering.
One thing we have always been asked is, "what about T/E, billing, and pay?" While the current Bullhorn Back Office offering is a great solution for many of our customers, we recognized there was an opportunity to create a scalable solution that could handle more complex staffing use cases. 
What We've Heard from Staffing Professionals
Here, Alex discusses the results of a recent survey conducted by Bullhorn where we asked 1,200 staffing professionals about their pay and bill processes and the pain points therein. 
We learned that financial data is siloed and not easily accessible and that increasingly complex contracts are making compliance difficult. In fact, 27% of those surveyed have made a serious pay/bill error within the last year. Finally, we found that current billing solutions are often not built for the realities of staffing client demands. 
These results illustrate many pain points in the market when it comes to pay & bill processes and shines a light on what staffing firms are asking for from their software solutions. 
Introducing Bullhorn One
We're excited to introduce everyone to the Bullhorn One solution. Bullhorn One is our start to finish solution built for staffing allowing you to drive your complete workflow from intake through to invoice. 
Our goal with the release of Bullhorn One is to solve many of the pain points experienced by those in the staffing industry, including ongoing maintenance expenses, lack of visibility into real-time data, and frequency of hard-to-solve billing and payroll errors. 
Through seamless connectivity across the entire recruitment workflow and a true SaaS pay & bill solution for staffing, Bullhorn One enables you to have real-time visibility into your business so you can provide a consistently positive experience to your candidates and customers. 
See Bullhorn One and Pay & Bill in Action
19:18 Viewing Client Invoice History
From a client record, you can view invoice history which shows every invoice paid or pending for that particular customer. This helps recruiters or account managers better understand which customers to follow up with and where to take actions as needed. 
20:33 Client Locations 
You can also access, view, and edit particular locations for clients. Easily define if that particular location is a worksite, a sales office, or if invoices should be sent there. You can also track taxes off of the location so when a candidate begins work at that particular location, the appropriate taxes will be accounted for.
21:40 Invoice Terms
Invoice terms are how an invoice is going to be generated, including what the invoice will look like when it is sent to a customer. You can also customize the criteria of sending the invoice, including if approval or a PO is required before the invoice is sent, and utilize your own template for the invoice. 
23:50 Split, Group, and Summarize Invoice
These terms define what actually goes on the invoice and how each component will be displayed. 
Split By defines how the invoices are generated, such as by PO number, hiring manager, or by candidate. For example, if we are splitting by PO number, every timecard that uses the same PO number will go on the same invoice.  You can base this on any field on the placement, candidate, or timecard, including custom fields, providing great flexibility in the way invoices are created. 
Group By determines how each invoice component is grouped, such as by hiring manager.  If we have 10 candidates on the invoice with two different hiring managers, the invoice would show two sections—one for each hiring manager—with each timecard and subtotal listed therein. 
Summarize By defines how data is being aggregated and what's displayed on the client in the final invoice. You can summarize by order or earn code for each candidate or PO. You can set this up multiple times for each customer and they can be different from customer to customer.
25:51 Billing Profile
The billing profile determines who the data is going to and the delivery method. You can customize the emails being sent to clients and also incorporate VMS if your team is utilizing those systems. 
26:21 Capturing Time/Expense and Invoicing Terms on a Placement
Once a placement is created, you can define the terms of the placement (location, customer, job function, etc.) and enter details about how the employee will be entering their time. This process ensures any rules of compliance are being followed, making sure the placement is correct when it's created rather than after it's been invoiced, reducing the likelihood of errors.  After all details for the placement are approved, the information is immediately available in our time/expense system for the employee to begin using. 
Once a timecard is submitted, it's immediately available back in the Payable Charges (where all timecards and expense reports that need to be paid are shown) and Billable Charges (where charges are managed before being added to an invoice), allowing for a split path to manage payroll and invoicing independently while still having information flow through both. 
29:00 Viewing Invoices
When viewing all invoices that have been created, you can see the status of each, which can be customized based on your particular workflow. You can see Split By, defined previously, and each employee on that invoice. You can also automatically create discounts, surcharges, and taxes, and view the invoice as it will appear to the client. 
31:01 Reporting
Using Bullhorn One's robust reporting component, Bullhorn Canvas, you can view actionable dashboards such as unbilled invoices, customers by revenue, and gross margin is over time. 
Add this to the data you've been tracking form the beginning—response times, jobs without coverage, etc.—and you can start to answer questions like where am I driving the most value with my customers? You can also access pre-built reports, create your own from scratch, or copy ones that we've created and edit them.
Question & Answer
What does [the release of this Pay & Bill functionality] mean for Bullhorn Back Office (BBO)? Is this replacing BBO? 
Bullhorn One and the new Pay & Bill functionality is separate from BBO and is a completely new product built natively into Bullhorn. This new pay & bill solution and BBO are targeting different segments of the market, different use cases, and different levels of complexity. 
Can I set up more than one billing rule on a specific client? Can I override things downstream based on the results of the automation?
Yes, you can set up multiple billing rules for clients, using different templates and configurations across your system as needed. Downstream, you can override elements of the workflow or manually add a billable charge to an invoice. 
When can I get this new functionality? 
If you want to learn more, reach out to your Bullhorn Account Manager. 
---
To learn more about pay and bill, check out our new solution, Bullhorn One.

Subscribe to the Customer Blog
Subscribe for trends, tips, and insights delivered straight to your inbox.