Why You Should Add Bullhorn's Pay & Bill Functionality to Your Recruiting Workflow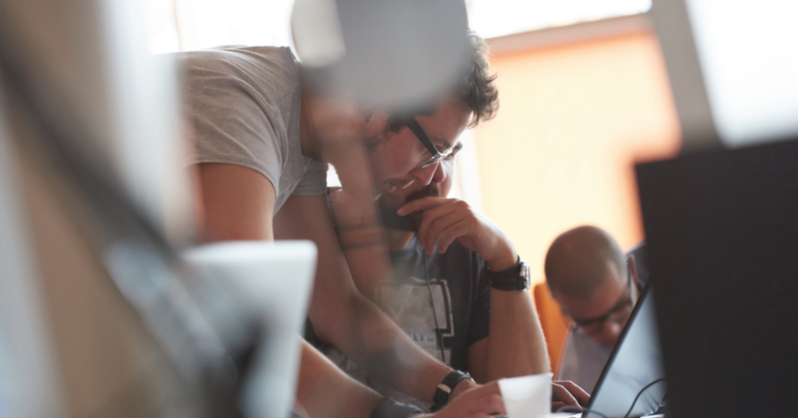 Billing and payments are often treated as an afterthought in the recruiting process. With the primary focus rightly on recruiting and placing candidates, administrative details get left to the last minute, increasing the potential for delays and errors, and jeopardizing both client and candidate relationships. Pay and bill should be considered with the same importance as any other step in the recruiting process, and the more it is integrated into it from the beginning, the smoother your experience—and those of your customers and workers—will be. This is why we have introduced Bullhorn Pay & Bill functionality into our start to finish recruiting platform. 
The Old Way: Manual Entry and a Separate Process
The "old" way of pay and bill—which is still the "now" way for many recruiters—is to treat it as a workflow completely separate from the recruiting and placement side of recruiting. After all, the finance department is separate, isn't it? There are a few problems with this, however, which are pain points familiar to anyone in the staffing industry:
Manual entry of billing profile and invoice terms

: as a separate process, there is no visibility between different departments into whether this data has been entered and is correct. 

Last-minute scrambling

: waiting until it is time to invoice a client to pay attention to these details can mean that necessary details are missing or incomplete. Which office gets the bill? What are the tax rates? Are the billing terms net-30 or net-45? This can cause billing delays that create unhappy clients and workers—or worse, lost placements and customers.

Errors

: if the billing details are wrong and it's not discovered until late in the process, it magnifies the last-minute scrambling; errors, and correcting them on deadline, are costly in terms of time, paperwork, and money, as well as client satisfaction.
Bullhorn's Pay & Bill Functionality: Eliminating Errors and Becoming More Efficient
When you integrate Bullhorn's Pay & Bill functionality, a component of Bullhorn One, into your recruiting workflow, you can eliminate these problems. Think of this functionality not as a distinct product, but as an umbrella over invoicing and time and expense, and connected to your entire recruiting lifecycle. Bullhorn's Pay & Bill functionality allows you to enter all billing and invoice information at any stage and gives visibility to this information to anyone who needs it at any time, accessible from the same platform as your client records, job reqs, and candidate profiles.
With Pay & Bill functionality integrated into your platform through Bullhorn One, you can do the following:
Create a billing profile that is complete, accurate, and accessible to the entire team. This billing profile can include:

Location

: your team will want to know which office or offices to bill for what jobs.

Billing contact

: who gets the bill? Sometimes the simplest pieces of information are missed the most if they are not there. 

Approvals

: make sure your team knows ahead of time what is required to get an invoice approved.

Payment terms

: are they Net 5, or Net 90? 

Establish templates for quick development of new invoices; you can create as many templates as you need for any client's needs, and even copy templates from other clients, in a convenient Word format. 

Establish rules for splitting and grouping invoices: you can establish how you categorize separate invoices ahead of time, helping you identify which charges go to which bill.
Bullhorn's Pay & Bill functionality within Bullhorn One lets you change your billing process from a reactive, disconnected one to a unified and uniform part of your start to finish recruiting platform. You will spend less time when invoicing, be more efficient, eliminate errors, and as a result increase client and candidate satisfaction and retention. For more information on Bullhorn One and the Pay & Bill functionality, please visit our product page.
---

Subscribe to the Customer Blog
Subscribe for trends, tips, and insights delivered straight to your inbox.