Astute, a UK-based technical recruiting firm that specializes in the power, nuclear, renewables, waste, and water sectors. Founded in 2006, the firm has quickly grown to a team of 40+ with an enviable reputation for customer-centric service.
The Challenge
Between the need to become GDPR compliant and a lack of structured engagement with candidates and customers, Astute Technical Recruitment was facing some rather large organizational hurdles.
Astute has been faced with two major challenges in recent times. The first was a rather universal one, in Europe at least. The GDPR (General Data Protection Regulation) was implemented in May of 2018, designed to regulate the protection and privacy of EU citizens' personal data. It was legislation that hit the recruiting industry disproportionately hard.
"It was a real problem for recruiting companies. It was aimed at a lot of the call centers who were getting a hold of data unscrupulously, keeping it forever and bothering people indefinitely." According to Dickens, more honest organizations like Astute were hit in the crossfire—applicant tracking systems held data on individuals that was legitimately gathered, but the GDPR meant that regulators were obliged to treat all data-holding organizations as potentially dishonest. To guard against compliance issues and possible litigation, data had to be cleaned up and secured, and fast.
The second challenge Astute faced was one of engagement. Dickens noticed that many of Astute's clients and candidates were slipping through the net. "Certain people hadn't been spoken with in a while—they'd fallen out of a process."
The organization didn't want any of their contacts, be they clients or candidates, to be left in the dark. Ideally, they wanted a system or process that ensured every single client and every single candidate was engaged with the organization. They wanted their ATS to be full of legitimate, quality jobseekers, and their business systems to be full of loyal, happy clients. It wasn't too much to ask.
I'm not entirely sure how we would've got through the GDPR as well as we did without Herefish. I feel sorry for businesses that had to do without.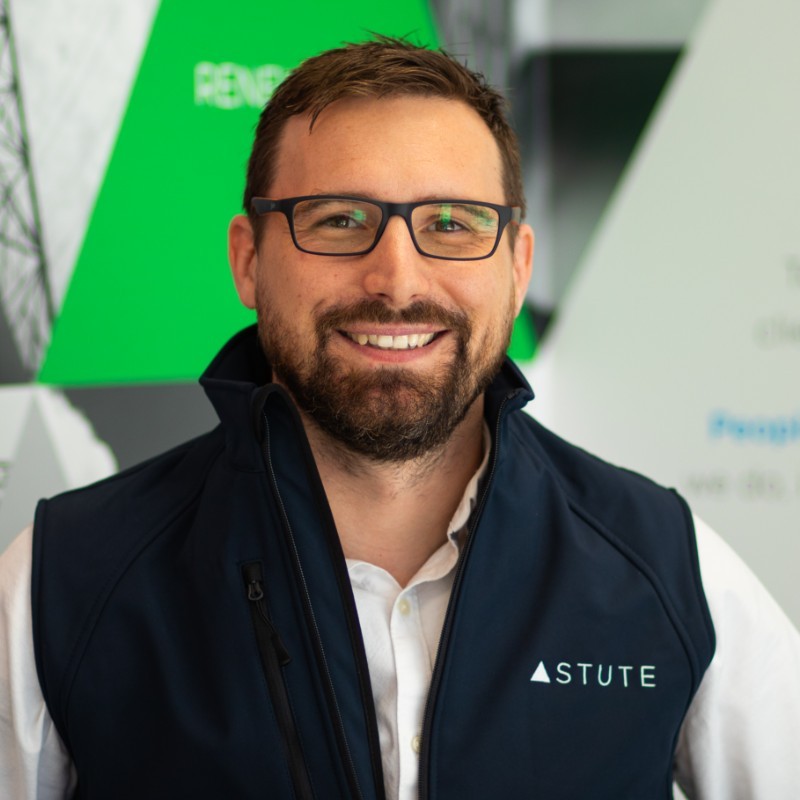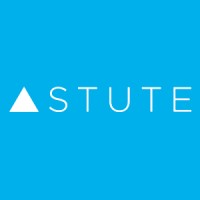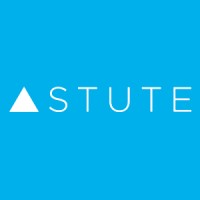 The Solution
The solution to both challenges has historically been lengthy and laborious… unless you choose to automate.
As it turned out, both challenges were able to be solved by one solution—Herefish by Bullhorn.
In order to be GDPR-compliant, an organization had to get an individual's authority to keep their details. For Astute, that meant engaging with everyone in its Bullhorn ATS & CRM, many of whom hadn't been spoken to for a long time, and maintaining the level of contact and interest that would allow the team to gain that authority. "And for us, that is where Herefish really was in a league of its own," notes Dickens.
Using Herefish, Astute reached out to every client and candidate in order to get their permission to keep their details on the system. They then built actions into the system that read the response of the client or candidate—it quickly identified the people who needed to be removed, and would update the status of those who had given permission to be kept.
Astute was able to build quite a complex set of rules that could manage all the nuances that make such a task difficult. As Dickens says, "There are a number of extenuating circumstances under which you would or wouldn't want to contact somebody about GDPR, and a straight-up mailing list doesn't really allow you to manage that."
"I'm not entirely sure how we would've got through the GDPR as well as we did without Herefish. I feel sorry for businesses that had to do without."
Herefish assisted with candidate and client engagement too. Astute noticed that client communication would regularly lapse. Clients wouldn't be spoken to for months at a time, and business was being lost because of it. So the firm used automation to stop the rot.
Once a client hasn't been contacted for 60 days, Herefish changes the status of the client to indicate they're lapsed. A notification is sent to the account manager saying 'this client hasn't been spoken to in 60 days.' Two weeks later, another reminder is sent. If another two weeks pass without contact, the client is entered into an automated mailing campaign, in which the level of formality and tone is customized to reflect the history of the relationship.
Similar automation strategies have been used on the candidate side, too. "Herefish is able to recognize the means by which someone has been introduced to our business (through the website, via a referral, from a job board, etc.), and is then able to send an email that is bespoke to that method of introduction."
"We've found that works really well."
The Results
Using machines to facilitate human interactions feels counterintuitive. But for Astute, the results have been stunning.
So what have been the results of Astute's efforts? GDPR compliance was looking like a monumental task, and Astute initially assumed that the team would need to take on a full-time professional to achieve it. But thanks to Herefish, there was no need. Compliance was attained almost entirely through automated processes. "Herefish has taken something that would've been a full-time job, and made it something that could be administered on the side. Straight away there's a cost-saving of a whole salary," Dickens said.
The automated candidate and client engagement has ensured that customers are no longer forgotten and neglected, and the effect on the organization's bottom line has been huge. "It's helped us reconnect with over 2000 clients," Dickens confirms.
Candidate relationships too have improved on the back of clever automation. The aforementioned introductory email has seen some truly absurd engagement numbers—"When candidates are coming from a job board, we've sent 4000 emails with a 70% open rate. 1448 page views were generated," Dickens said.
By automating the laborious, the monotonous, and the menial, Astute's recruiters are freed from such tasks and are left to focus on things that'll add real value to the organization.
According to Dickens, the firm's five-year plan is to double headcount and quadruple revenue. And if they continue to push technological boundaries, and use Herefish by Bullhorn to its full potential, they've every chance of doing just that.