Introduction
Founded in 2011, the j. David Group is a go-to-market search firm built for rapidly scaling software companies. They focus on filing sales roles for these start-up organizations. The team has seen massive internal growth since January 2021, expanding from a team of two to a team of eleven people. While this exponential growth brought many exciting opportunities, it also came with its own challenges.
The Challenges
Reducing Manual Work
With a growing team, the j. David Group wanted to take advantage of their increased bandwidth and expand their focus into marketing roles. While they looked to expand the business, the j. David Group's account managers were continuing to juggle placing candidates, managing client relationships, and keeping up with candidate communications.
"We wanted to look into a solution that would take the tedious, manual work off of our team's plate, so that they could focus on finding more candidates, screening candidates, and managing clients," said Kerry Webb, Chief Operating Officer at the j. David Group. They needed a way to automate their manual processes so that their account managers would have more time to focus on creating exceptional candidate and client experiences.
Managing Candidate Information
Despite the rapid growth of the j. David Group's team, their recruiters were continuing to store candidate resumes on their individual computers. This meant that they lacked a single source of truth for their candidate information. Additionally, when candidates were not placed, there wasn't an easy way to get their information back to a central database.
According to Webb, "We had a bunch of resumes that we knew we would want to dig into in the future. These people weren't the right fit for a particular role, but we knew that they might be a good fit for a future opportunity. So, we wanted a place to house them." They needed a platform that would increase the team's visibility across all candidate information, both those placed and those that haven't been tapped into.
Reporting Functionality
In addition to needing broader visibility into general candidate information, the j. David Group needed to understand where candidates were in the hiring process. Up to that point, the team had been using Trello to track a candidate's interview status. "It was cumbersome, because if one of our clients asked how many candidates were in the funnel for a particular role, we wouldn't be able to tell them. We needed a way to be able to look at something quickly and tell them all of the people we have in the process for them," said Webb.
The j. David Group realized that they needed stronger reporting in order to quickly identify detailed candidate information such as their placement status, the time it takes to fill a position, and conversion ratios.
The Solutions
At the beginning of 2022, the j. David Group determined that they would need to fully digitize and automate their systems in order to keep up with demand. Co-founder and CEO Jay Webb had used Bullhorn in the past, and decided it was time to bring back that external support. By March, their team had implemented Bullhorn ATS & CRM, as well as Bullhorn Automation.
Once these systems were up and running, the team wanted a way to analyze their data and track results. By May 2022, the j. David Group decided to implement Bullhorn Analytics. "If someone approaches us and asks how long it takes for us to place a candidate, or how many candidates convert into actual placements, we want to have an answer for them," said Webb. "We needed a strong analytics program to pull that information. That was one of the big reasons we partnered with Bullhorn."
The Results
Increased Efficiency with Bullhorn Automation 
Since partnering with Bullhorn Automation, the j. David Group is able to automate candidate communications that they previously had to send manually. They have automated messages that go out to candidates informing them when they've been submitted for a role, what their candidate status is throughout the interview process, and what tips to remember before an interview.
"Those communications help take those little tedious tasks off of the account manager's plate," said Webb. "Those messages can become really overwhelming for a recruiter if they have twenty candidates in the interview process. So, Bullhorn Automation allows them to focus on finding more candidates, screening candidates, and managing the client relationship." Their automated communications have seen strong success rates, with an average 71.9% open rate in the past 90 days. They have also re-engaged with over 500 candidates that were previously submitted but hadn't been contacted in the past 90 days. So, by removing the manual step of sending reminder communications, the j. David Group has seen improved efficiency and candidate engagement across the team.
But their success with automated communications doesn't end there. According to Webb, in addition to supporting candidate communications, Bullhorn Automation allows the team to better manage candidate information. "It allows us to send messages to our recruiters to tell them if we are missing a candidate's email address.
"We have an automation set-up that contacts candidates if we realize we don't have all of their correct information, or if we are missing information," said Webb. "It also allows us to send messages to our recruiters to tell them if we are missing a candidate's email address. It's helping us make sure we have the right information for the candidate." This enables the team to keep their database up-to-date without having to chase down candidates to get their missing data.
Greater Visibility Into the Business with Bullhorn Analytics 
By partnering with Bullhorn Analytics, the j. David Group has significantly increased the visibility they have into their business. They are now able to quickly identify crucial information such as their average deal size, how much time it takes to fill a position, and how much money they have in their pipeline. "Bullhorn Analytics has been extremely helpful with our forecasting and budgeting," said Webb. "It has been huge for our CFO, because she is able to see the amount of money that we have in our pipeline and create a forecast for us moving forward. That has been an immediate benefit that we have seen." In fact, in the past four months that they've been live on Bullhorn Analytics, the j. David Group has already seen a 12% increase in the fill rate of jobs.
According to Webb, consistent reporting is the key to success. She said that she is in Bullhorn Analytics almost every day, and provides reports to the team on a weekly basis. This way, the team can see where their weak spots are, and where they have opportunities to improve. "We need to make sure that people are following the right processes so that we're actually getting productivity out of our team. Bullhorn Analytics gives us that insight to see where we should be focusing our time and resources," said Webb.
¹ Based on Bullhorn Automation data from October 2022
² Based on Bullhorn Automation data from October 2022
³ Based on Bullhorn Analytics data from October 2022
Being able to go into Bullhorn and understand what each account manager has and is responsible for quickly and easily has been super helpful in helping us manage our business.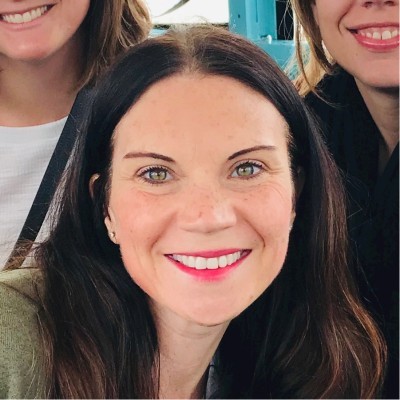 Kerry Webb
COO, j.David Group
The Future
Looking ahead, the j. David Group is going to continue to focus on expanding the work they do with Bullhorn Analytics. They want to dig deeper into the data to be able to report on the number of candidates they have in the pipeline, the number of roles they have open, and where everyone stands in the process. "That has been eye-opening for me," said Webb. "If we have 200 candidates in February, but realize we only have 80 new candidates in June, we will be able to identify the problem, and reallocate our team's time to come to a resolution."
As for their relationship with the Bullhorn team? "I tell everybody all the time how awesome the Bullhorn Support team is," said Kerry. "I've never called and gotten someone that couldn't help me or point me in the right direction. Or, if they need to look into the answer, someone has always gotten back to me immediately." When j. David has a question or an issue that is impacting their business, Kerry said that they trust Bullhorn to get to a resolution quickly so that they can get back to work.