We sat down with David Smith, Founder and Chief Operating Officer at Triple Crown Consulting, and Martin Lopez, Business Application Manager for Triple Crown Consulting, to discuss how partnering with Bullhorn Analytics made their team more efficient, and more successful.
According to Smith, "We use Bullhorn Analytics for everything. When it used to take hours or days to compile data, now we have it at the drop of a hat."  This efficiency and quick access to data allows the Triple Crown team to analyze their progress and make informed business decisions. "I tell everybody that I talk to that if it wasn't for Bullhorn Analytics, we probably wouldn't have had the success that we did in 2021 and 2022," said Lopez.
Check out the Triple Crown Consulting video to hear how Bullhorn Analytics has helped the team build successful relationships with both candidates and clients.
[Bullhorn Analytics] is something that we look at every day. We hired a business analyst to help us run reports and understand the data that we had. I think it's helped our executive staff understand where we're going and what areas we need to focus on and improve.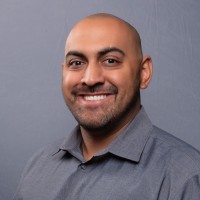 Martin Lopez
Business Applications Manager, Triple Crown Consulting.
Our biggest focus this year is utilizing accountability, to show that we can beat [our numbers from] last year. It's gonna be harder than it's been the last couple of years. But, Bullhorn Analytics helps us with the accountability piece.

David Smith
Founder and Chief Operating Officer, Triple Crown Consulting