Emerging automation trends in executive search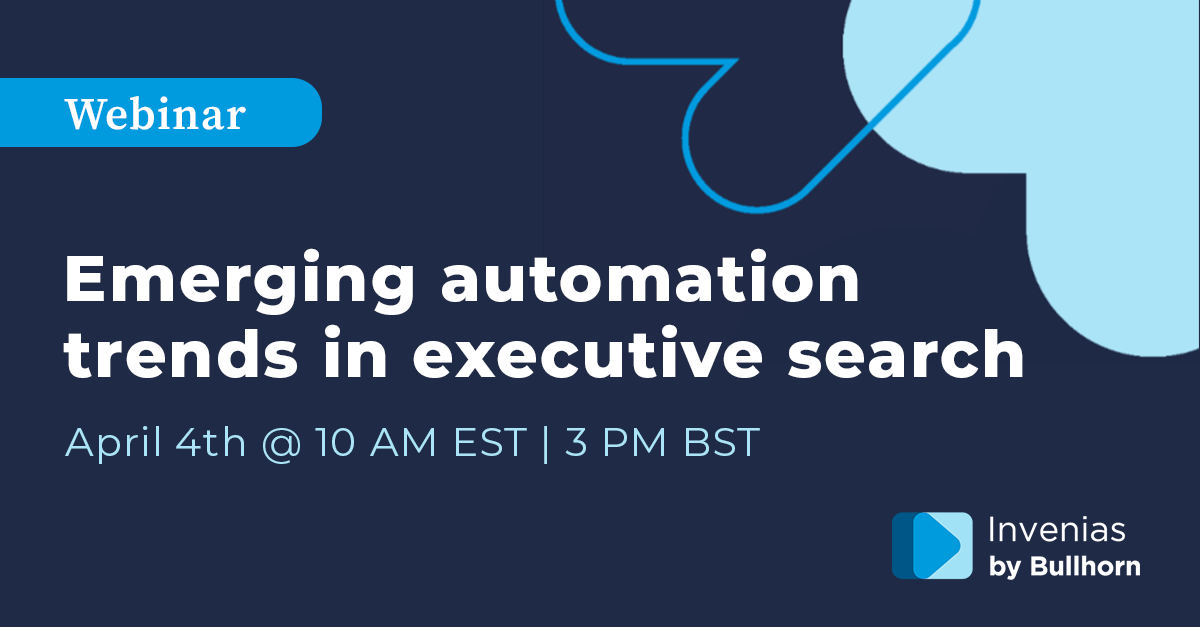 Executive search is evolving and more firms than ever are adopting new processes and technologies to differentiate themselves from the competition.
In this era of digital transformation, automation has emerged as a tool for executive search firms to cut back on manual tasks, save time, and rethink how they manage client and candidate relationships.
But what is the state of automation in executive search and what outcomes are these firms seeing?
Join Ashton Moran, Erik Mateev, and Richard Watson on April 4th at 10 AM EDT / 3 PM BST as they discuss:
The state of automation in executive search
Our 2023 GRID industry trends report and insights from industry leaders
Key areas of focus from early adopters of automation in the industry
We hope to see you there! Can't make it? Register anyway and we'll send you the recording.