[APAC] The smarter way to win new business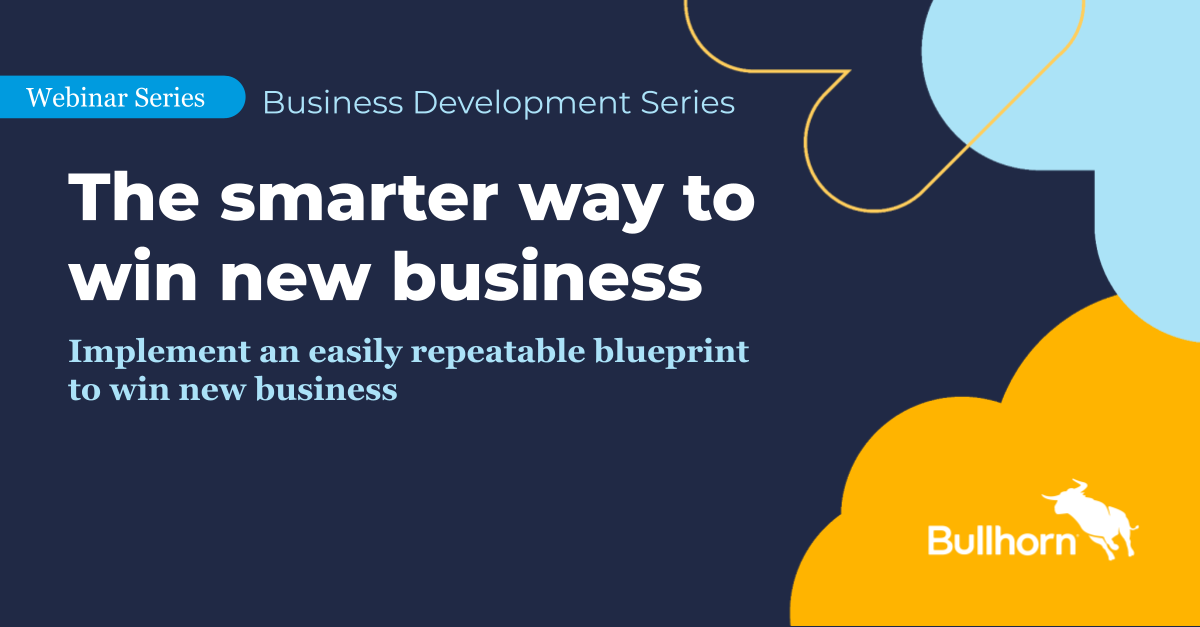 Winning new business has always been important, but with changing market conditions, it's now become even more of a focus for recruitment agencies.
However, not all agencies are set up for sustained success. The spotlight is often on either candidates or business development so how can you ensure that both have the proper amount of attention they need at all times?
In this webinar series, we demonstrate how your agency can implement an easily repeatable blueprint to win new business.
The topics we cover in this webinar will make you uncover more job orders, consistently deliver new clients, and be able to win new business regardless of the market conditions.
Note: These webinars are suitable for anyone in the recruitment industry.