Using data and analytics to overcome economic uncertainty in staffing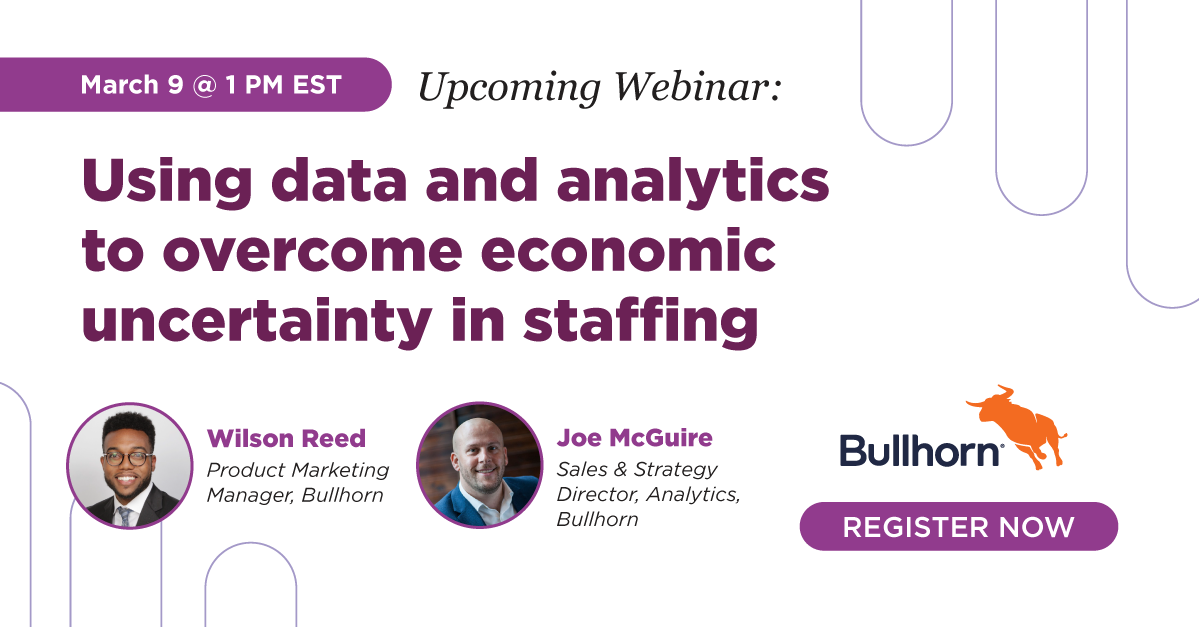 Today's economy is uncertain. Plain and simple. We are rebounding from a global pandemic and a continued talent shortage. This looming economic uncertainty is creating new obstacles for staffing firms across North America no matter industry or size.
Join us March 9, 2023 at 1 PM EST, as we dive into the data and explore how Analytics can help your team successfully navigate the biggest challenges and top priorities of staffing firms in 2023, as determined by a recent GRID Industry Trends Report. Stay ahead of the competition and grow your business despite current turmoil.
During this webinar we will cover:
How staffing firms can grow revenue without adding overhead costs
Overcoming the talent shortage with data instead of effort
The role Analytics plays in helping to win and retain your best clients despite slowing economic growth
Fill out the form on the right to register for the session. If you can't make it, register anyway and we'll send the recording directly to your inbox.