When Satya Nadella, Microsoft's chief executive officer, sent his first letter to employees, he spoke of what he thought was great about the company and disclosed his vision for what lies ahead for Microsoft. His rallying message encouraged employees to "prioritize innovation," focusing greatly on mobile and the cloud.
In our early history, our mission was about the PC on every desk and home, a goal we have mostly achieved in the developed world," Nadella wrote. "As we look forward, we must zero in on what Microsoft can uniquely contribute to the world. The opportunity ahead will require us to reimagine a lot of what we have done in the past for a mobile and cloud-first world.
Satya Nadella Microsoft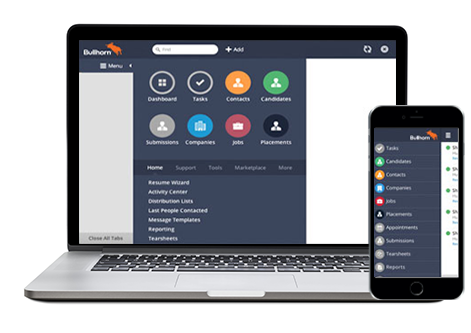 Cloud computing has become an incredible differentiator for businesses worldwide, especially small to mid-sized organizations. Historically, the technology that larger companies used wasn't always available to smaller organizations because of high costs and its demand for management resources. Today, cloud software has leveled the playing field.
Cloud recruitment software, in particular, has fundamentally changed the way recruiting firms operate, drastically increasing their productivity while reducing administrative costs. In fact, over time a true cloud solution can save recruiting firms money. When comparing it to other offerings, a true cloud solution costs 46% less than an on-premise solution and 35% less than a hosted solution. On top of saving recruiting firms money, our top cloud recruitment software increases productivity by being available anywhere, at any time. Recruiters can access the software as long as they have an Internet connection. Whether it's at an on-site meeting with a client or at home after hours, recruiters can respond to client requests and applicant submissions faster with cloud-based recruiting software.
What are Other Advantages to Using Cloud Recruitment Software?
Customers have unlimited scalability with true multi-tenant
cloud architecture
Customers can pay for what they need, when they want it
Critical bug fixes and product updates can be rolled out to all
users in minutes – not months or years
Performance is consistently reliable because thousands of
users depend on and test it every single day
Company data is always safe and secure
Customers can easily integrate with other programs using the
real-time APIs of a cloud platform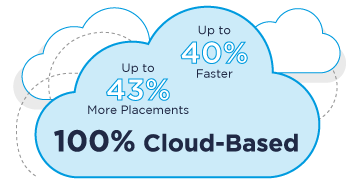 In 2013, Parallels, a global leader in hosting and cloud services, reported that the cloud services industry grew to $45 billion worldwide last year. With so many benefits to cloud software, Gartner predicts that by the year 2016, the cloud computing market will reach $210 billion with an annual growth rate of over 15%. Most companies have already incorporated cloud software into their business processes, and you can bet that those that haven't are considering how it will affect them in the future.
Industry Best Practices for Recruiters
Download these free resources to discover recruiting best practices:
Start Growing Your Business with Bullhorn's ATS & CRM