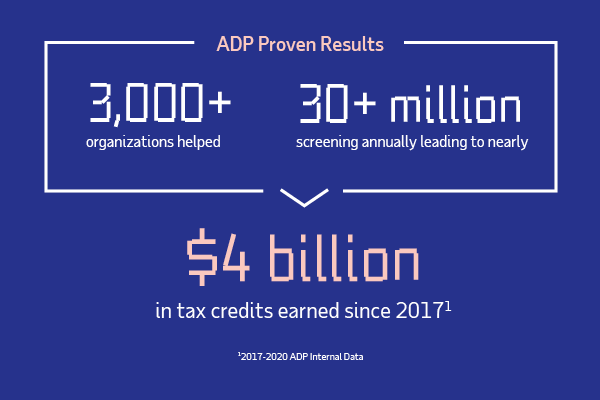 Identify and maximize tax credits and incentives
Maximize Your WOTC Credit Opportunity
Don't let WOTC opportunities fall through the cracks.  Leverage screening, follow-up and tracking tools, along with built-in analytics to deliver insights and further optimize results.
Leverage Your Existing Systems & Processes
Make WOTC tax credit capture a seamless part of your existing process with support for virtually any kind of hiring process.
Make it Simple for Your Staff and Applicants
Provide a nearly hands-off experience for your staff to collect applicant data, along with activity notifications and automatic reminders to simplify monitoring and management. Deliver a faster, easier experience for applicants to respond to screening questions.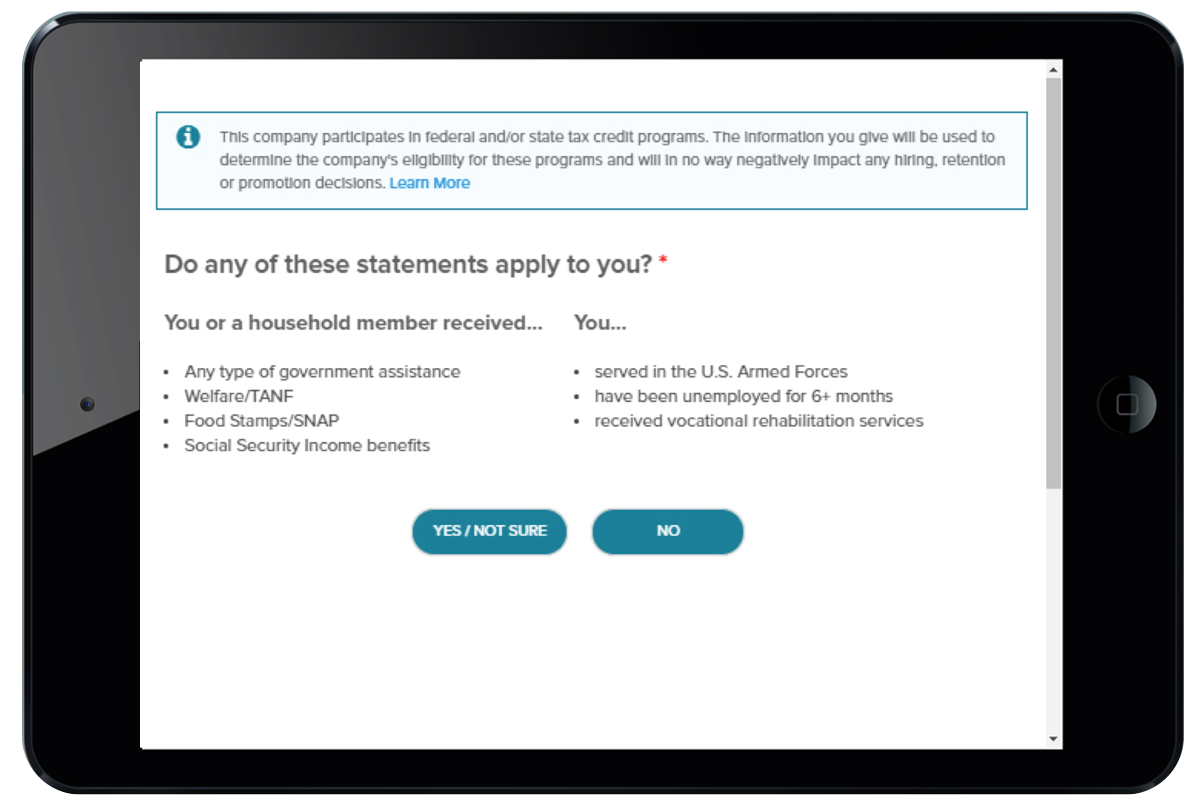 Integrated Applicant Questionnaire
Simple process for screening applicants, that helps maximize results and minimize effort.
Enjoy a Faster, Easier Experience
Minimize the time and effort required by applicants to provide screening information with a single page questionnaire that includes the minimum number of applicant screening questions required for quick and easy responses.
Maximize WOTC Screening
Screen more applicants and automatically capture WOTC qualification data as part of a seamless, digital process.
Support Program Compliance
Help ensure compliance with WOTC program requirements by supporting capture of complete, accurate screening information.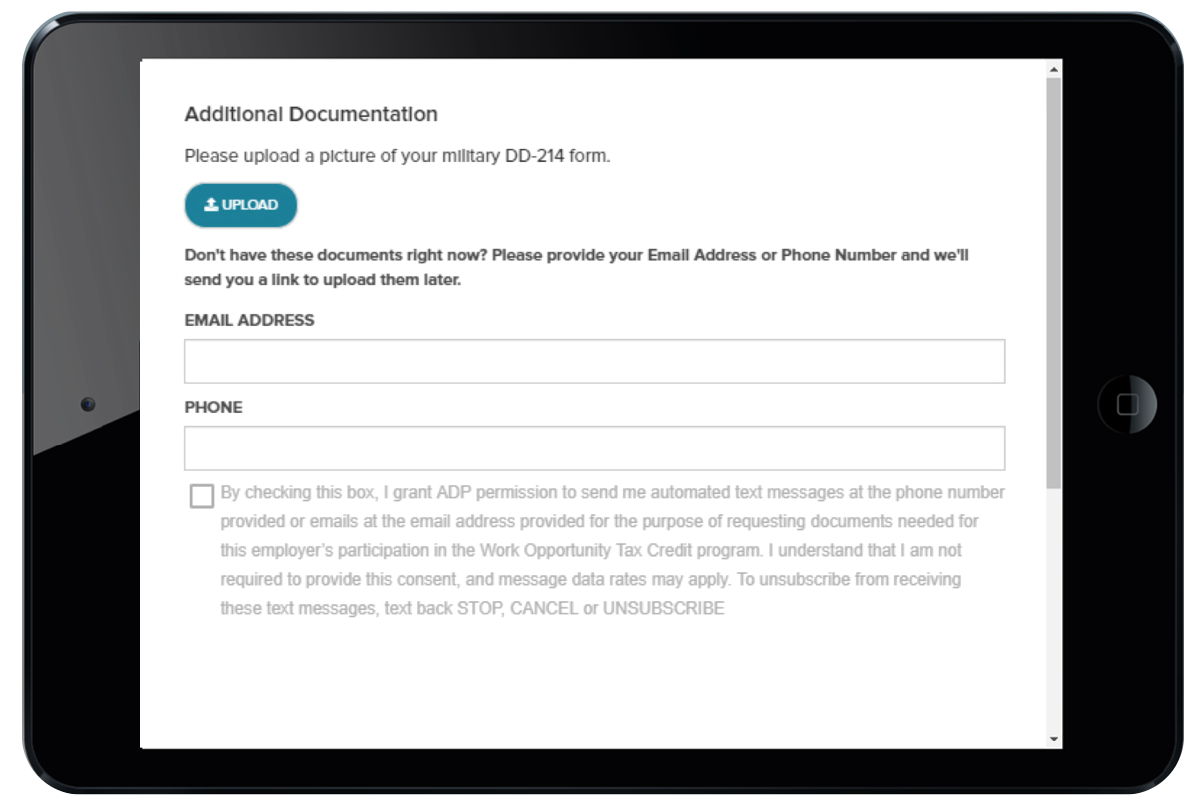 Convenient Document Uploads
Digitize and streamline WOTC document and data capture to reduce effort and shorten cycle times.
Minimize Effort and Process Overhead
Mobile document upload for applicants and digital document upload features for hiring managers reduces the burden on your staff.
Create a Digital Audit Trail
Capture required documents and data in a way that improves screening process visibility and helps reduce errors and exceptions.
Reduce Cycle Times
Eliminate additional, unnecessary layers of WOTC eligibility-related paperwork to increase efficiency and help meet WOTC deadlines by capturing required documents digitally.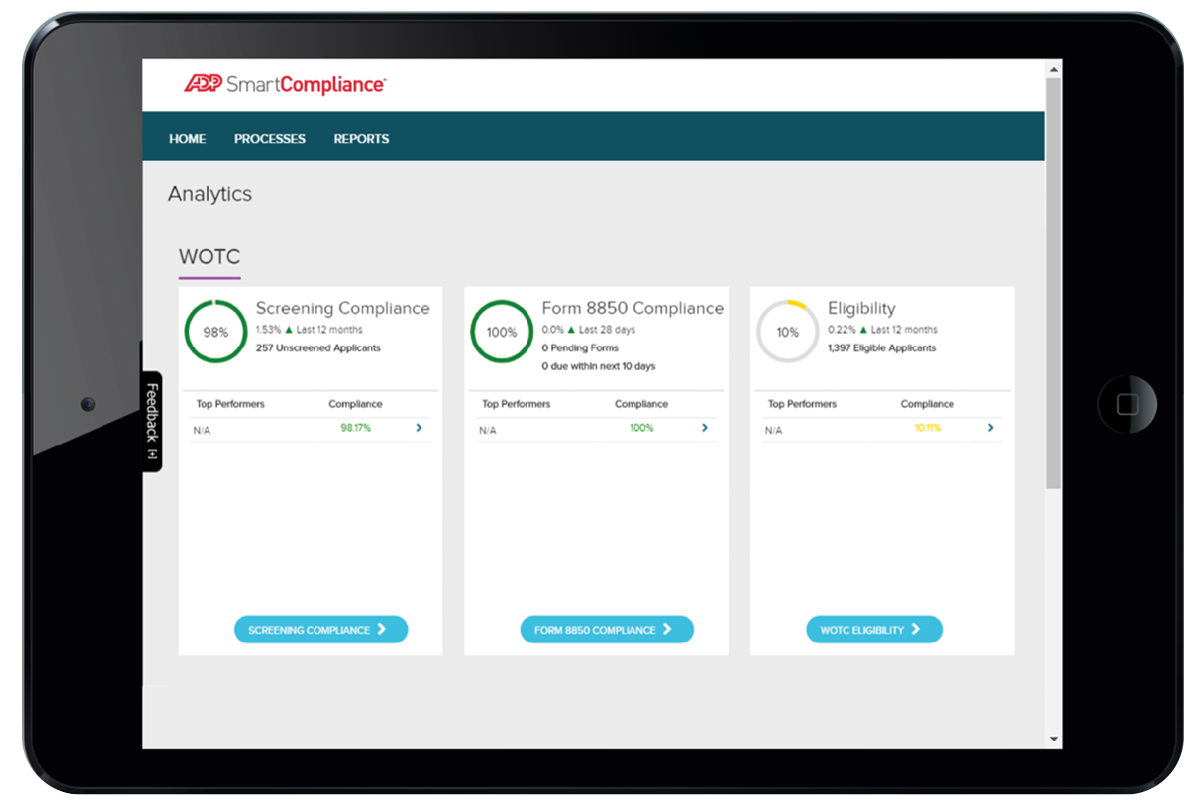 Advanced Analytics
Help turn WOTC data into insights for HR and Finance to optimize tax credit results.
Optimize Your WOTC Results
Analyze and monitor data trends and leverage proactive insights for improved WOTC program management and results. 
Align HR and Finance
Share data between HR and Finance to support a collaborative tax strategy.
Forecast Results
Leverage analytics to forecast WOTC tax credits, while helping to project a more complete view of a company's total tax liability.