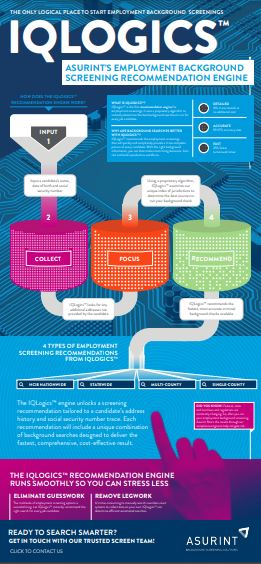 The Industry's First Recommendation Engine
IQLogics recommendation engine helps you make smart hiring decisions, limit risk and build a productive workforce with its proprietary algorithm to instantly determine the best background searches to run on every candidate, quickly and compliantly. Asurint takes a different approach to background screening with our technology to give you a better depth and breadth of service. And as a result, you get a more complete picture of every candidate, often 25% faster than traditional methods.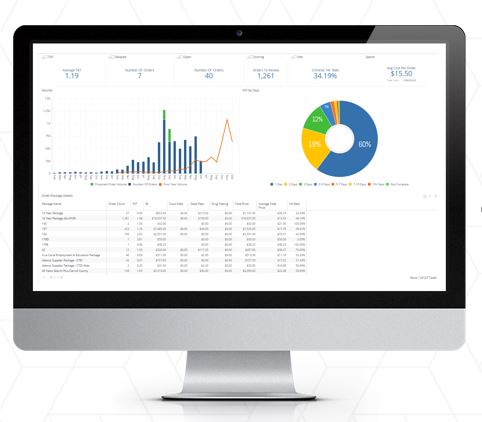 Automated Compliance Processes
Challenges during the FCRA process can create stress and increase risk of litigation and financial penalties. That's why Asurint created a streamlined background check system with built-in compliance controls including: proactive compliance monitoring, requirement prompts per jurisdiction, adjudication Adverse Action letter management and automated process
Big Data for Big Insights
Using Asurint InsightsTM, we provide you with more than just "mounds" of data, we provide information you can trust to drive business changing decisions. Insights provides you with real time data at your fingertips and the ability to create custom dashboards and ad-hoc reporting that fits your needs all in an easy to understand format.
Faster Searching
Asurint's National Criminal Information Bureau (NCIB) database is made up of aggregated criminal public record data from counties and courts across the country and is always improving. This cost-effective search option gives you the ability to clear your candidates quickly – and put them to work. NCIB also offers Instant Clear coverage for 85% of the U.S. population.