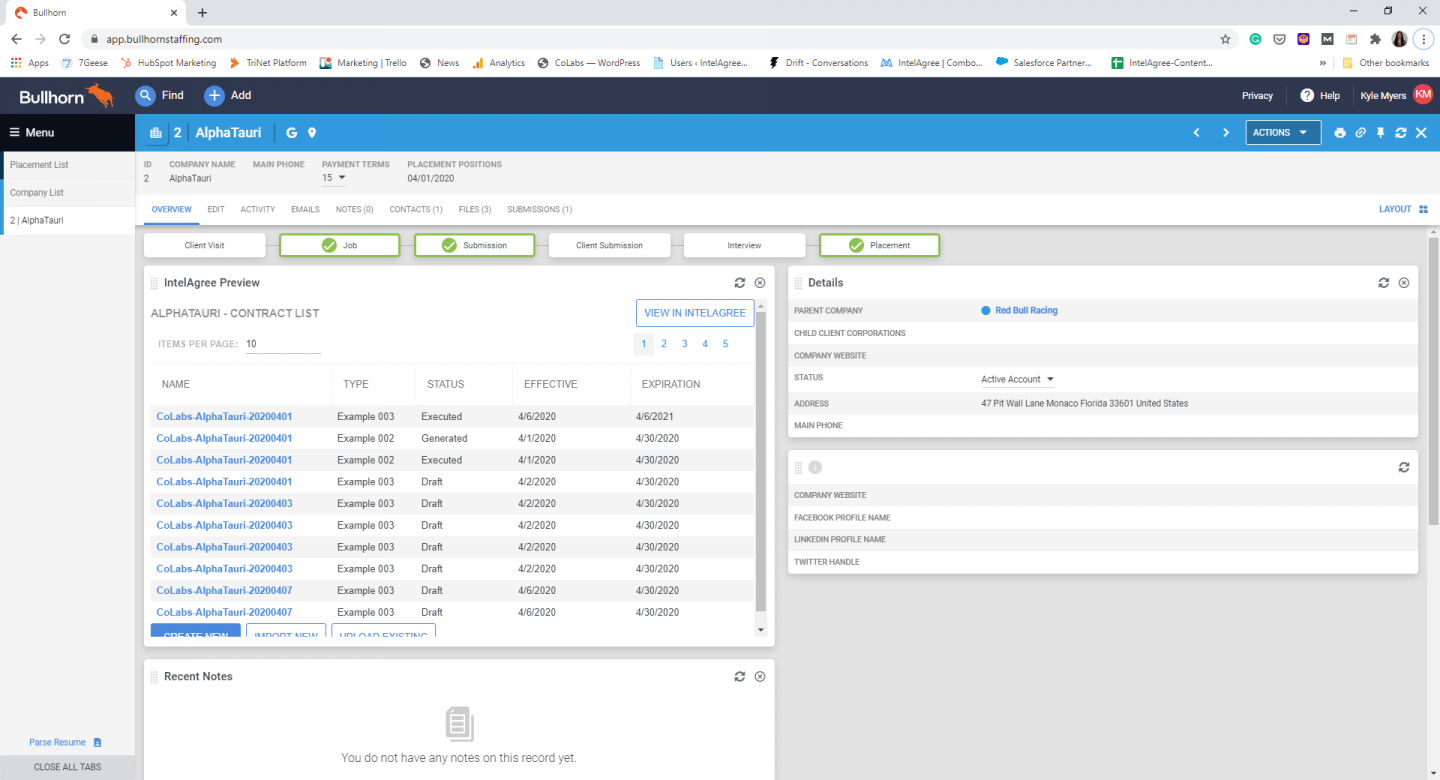 Get Unlimited Users, E-Signatures, Templates, & Storage
Support your company's growth with a contract management platform that scales and adapts to your evolving needs.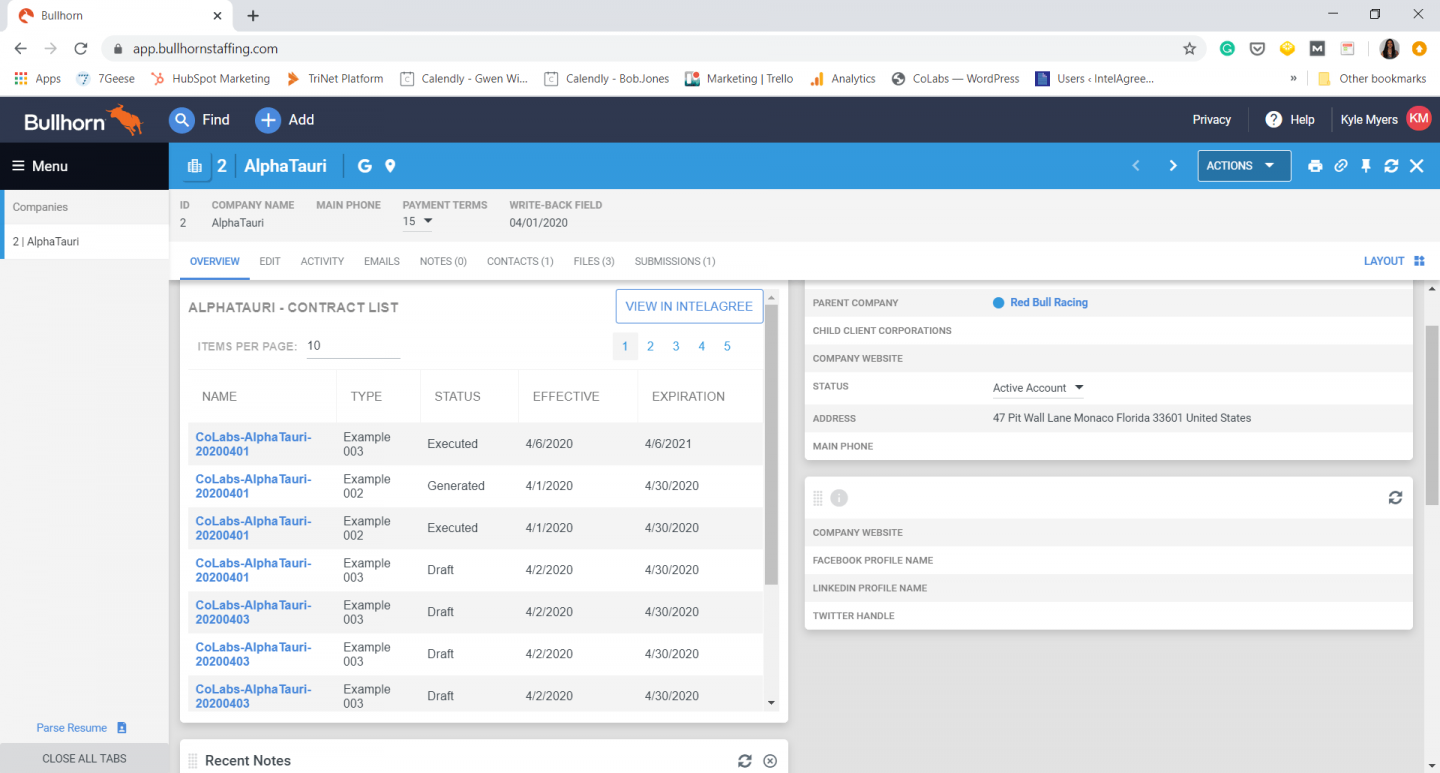 Improve Contract Visibility for Companies and Placements
View all contractual relationships with a company or placement. See key details like contract names, contract types, statuses, effective dates, and expiration dates.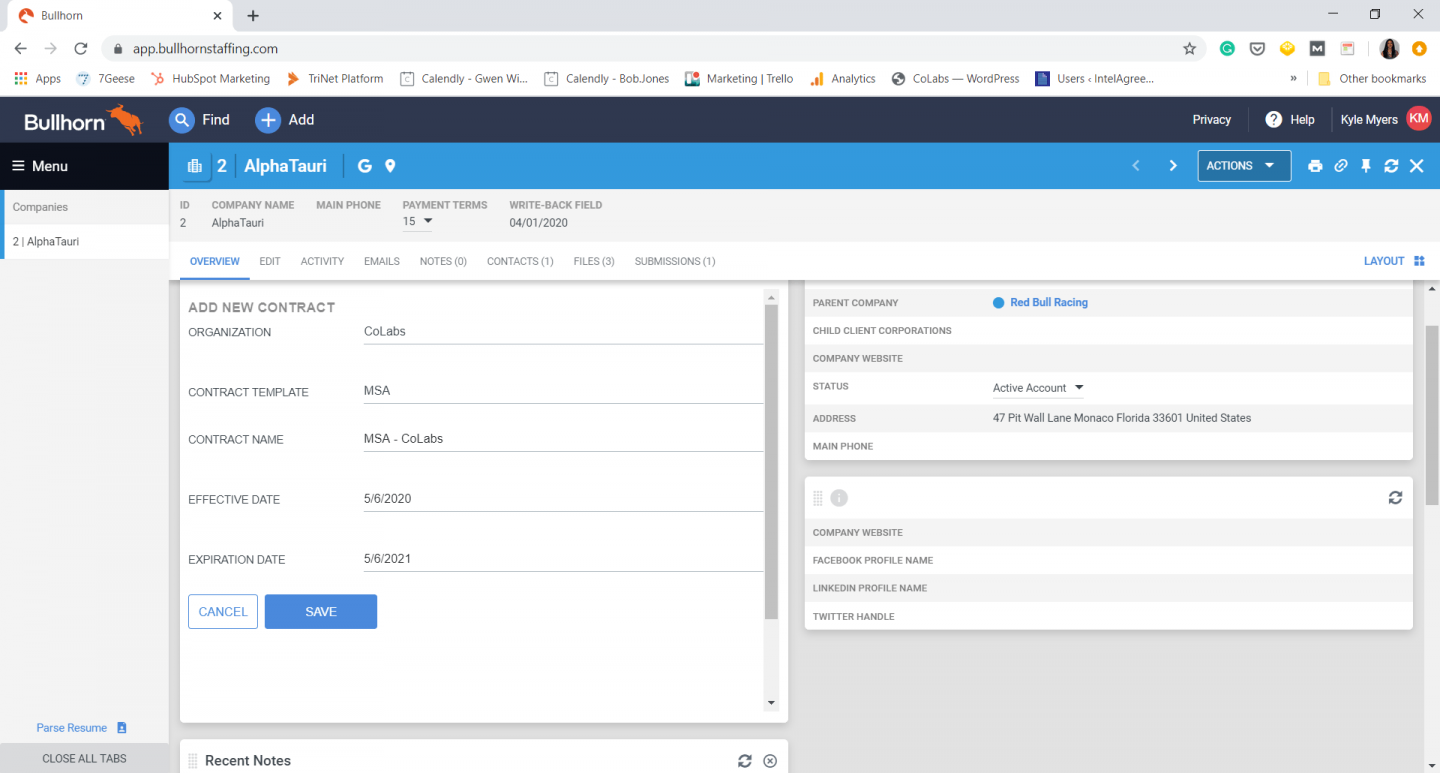 Accelerate Sales Cycles with Faster Contract Creation
Create and populate new contracts with existing data from Bullhorn. Plus, import third-party paper or upload executed contracts to instantly identify key terms and clauses.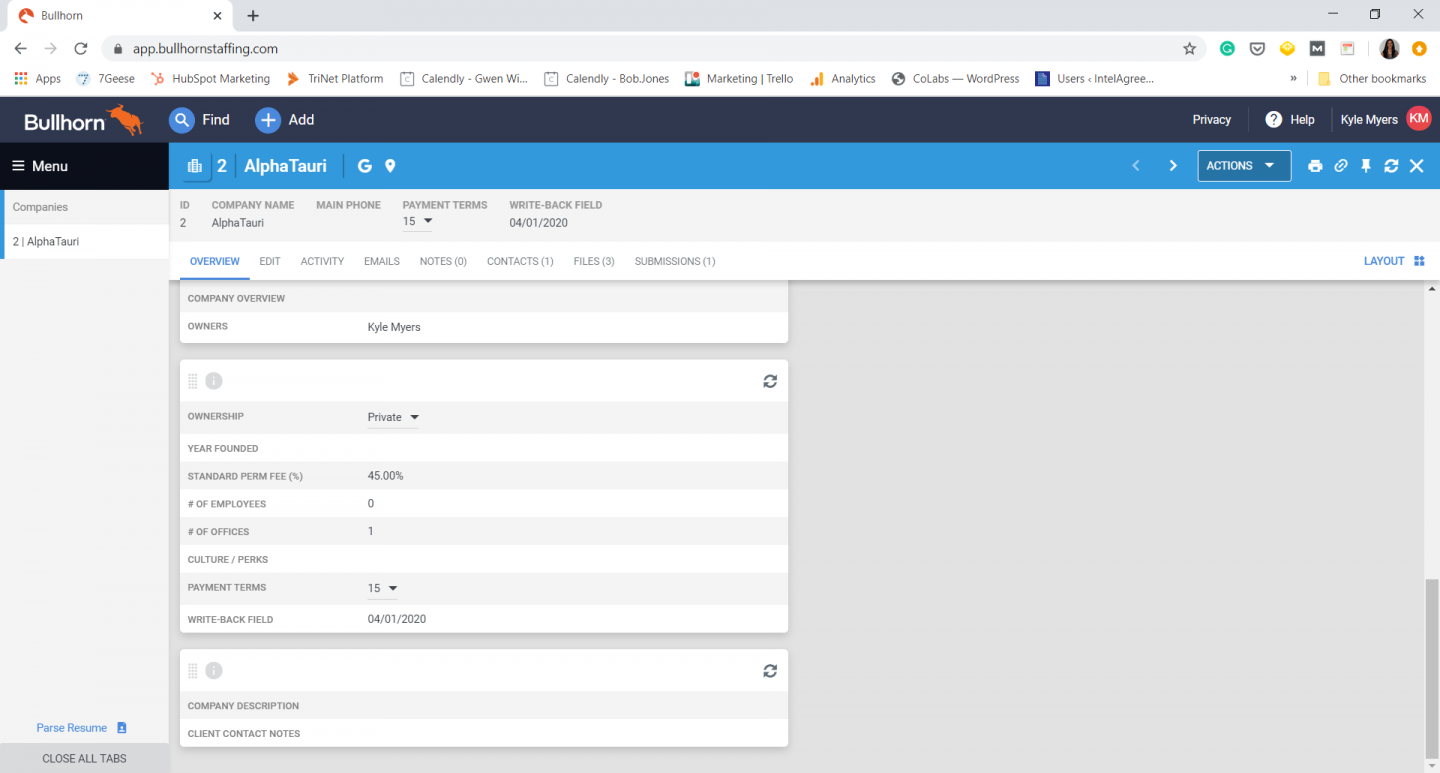 Access Real-Time Information with Two-Way Data Sync
Leverage our machine learning algorithms to find contract data like standard perm fees, payment terms, bill rates, and more. That data is available real-time in Bullhorn so you can see what may have changed during negotiations.
Decades of Experience. Proven Track Record.
We're the team that developed Bullhorn's eStaff365, the first cloud-based employee onboarding system built exclusively for the staffing industry. Today, we're helping staffing companies accelerate their contract management with IntelAgree.