One Single Source of Truth
By offering Payroll, Billing, and HR in one solution built on the Salesforce platform, we have minimised the number of systems that a company needs to use, therefore reducing the overall of their SaaS solutions as they can streamline their business into fewer platforms.
This reduces both costs and manual intervention in terms of passing data between systems, saving you the trouble of dealing with integration errors.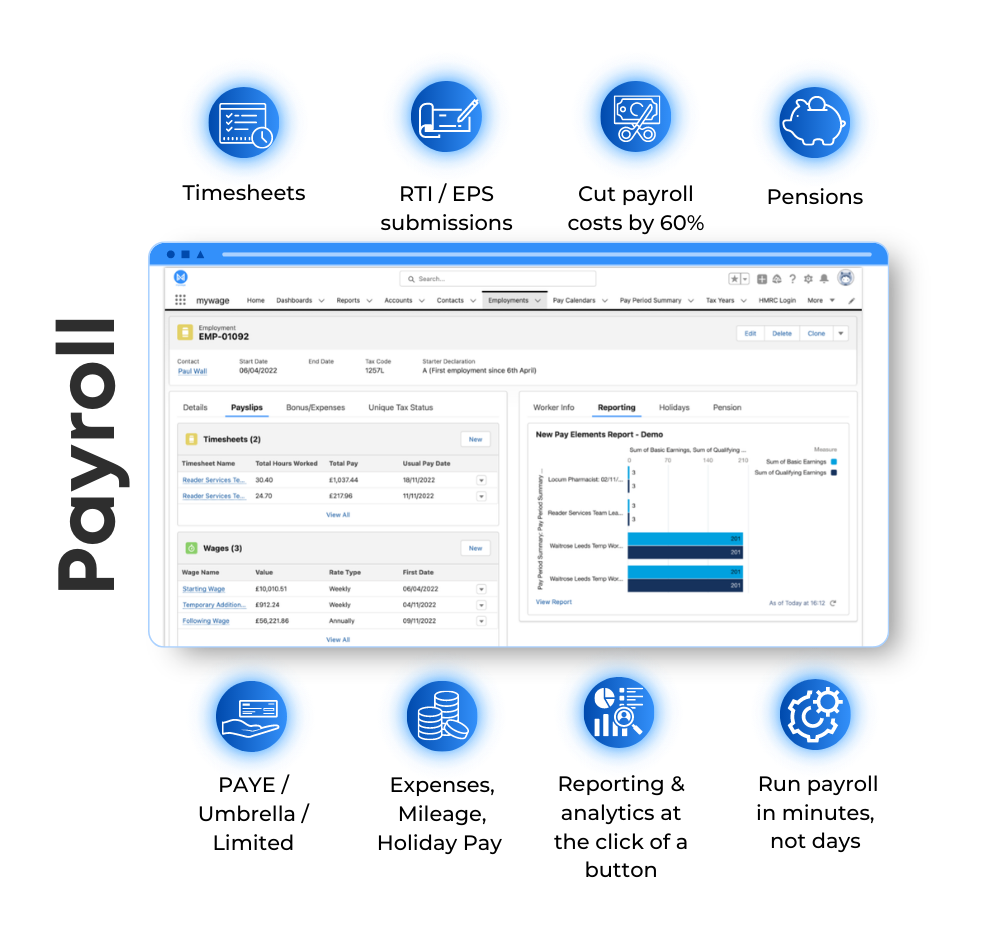 Run Payroll 60% Faster
A fully configurable, scalable, and HMRC compliant platform made by Payroll Experts for Payroll Teams. It gives users the ability to streamline the entire Payroll process by leveraging HyperAutomation and RealTime visibility of the entire Payroll process. Every business is different, which is why we've made it simple for you to make any necessary adjustments at just the click of a button – we are customer obsessed, and our platform reflects that.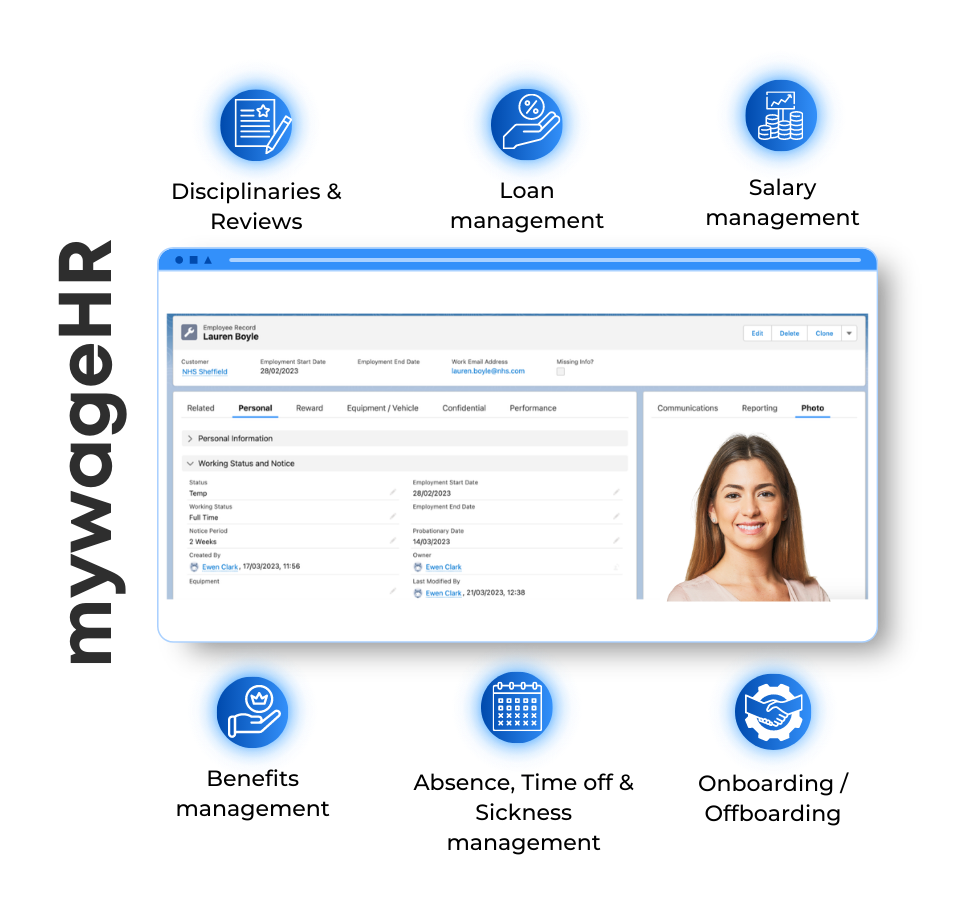 Streamline Your HR/Onboarding Duties
Your new starter deserves a seamless onboarding and HR experience. It sets the tone for how you operate as a business as well as what they can expect in terms of company culture. Using mywageHR to manage your HR processes allows you to engage with new starters earlier, create better first days and streamline your day-to-day HR duties.
The mywageHR platform gives you self service portals, benefit management, leave & absence management, salary increase & work anniversary reminders, and appraisals & disciplinaries.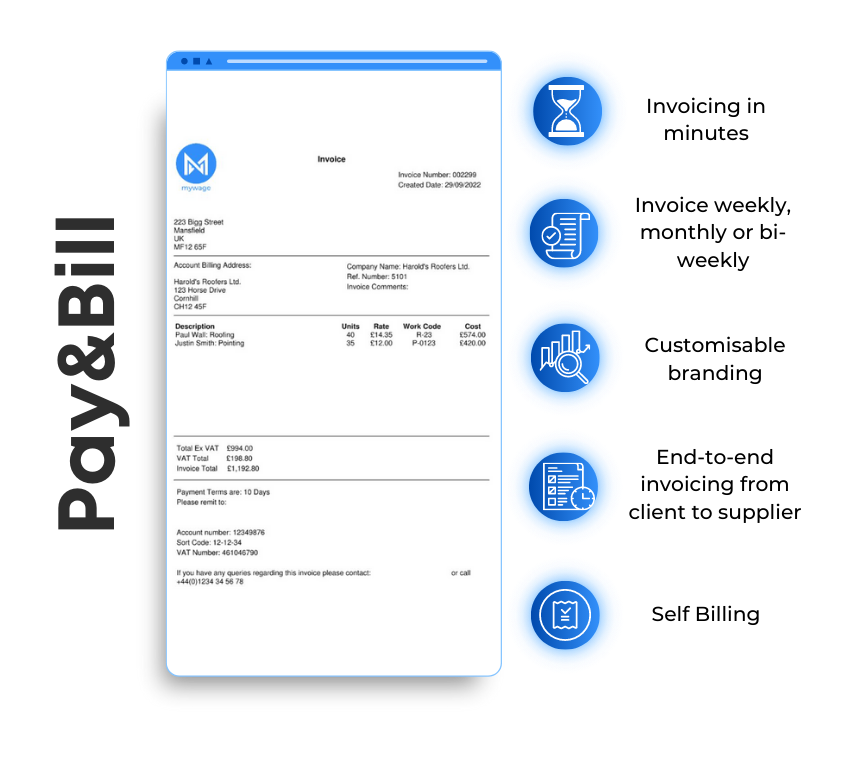 An In-House Pay&Bill Solution
A Pay & Bill solution built from the ground up with recruitment in mind and proven to make you 60% more productive. This feature includes timesheet capture & approval, invoicing, holiday accrual, net pay, and expenses, bonuses, and overtime.
Unlike other solutions that outsource this vital step in the process, the mywage Pay & Bill solution is in house and fully configurable to your needs, while ensuring
complete legislative compliance.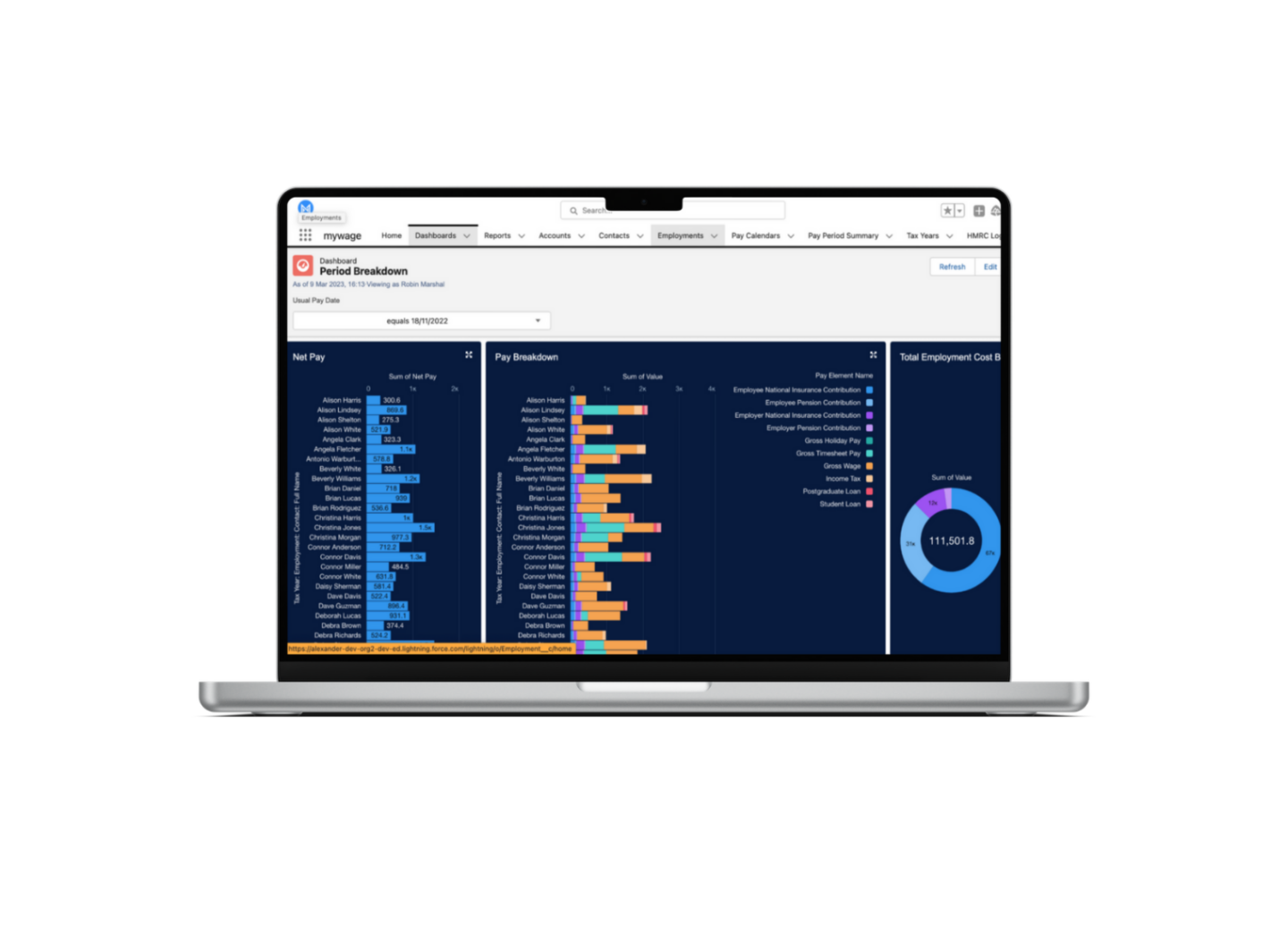 AI-Driven Data Insights
mywage offers an extensive range of Reports out of the box with users being able to produce custom reports themselves with ease. Absolutely any data within the mywage solution can be reported on or cross referenced giving your teams absolute and real time visibility of your business.
With our Reporting & Dashboards feature, you can easily identify trends, spot potential issues, and make data-driven decisions. As well as this, you can create your own unique report in minutes.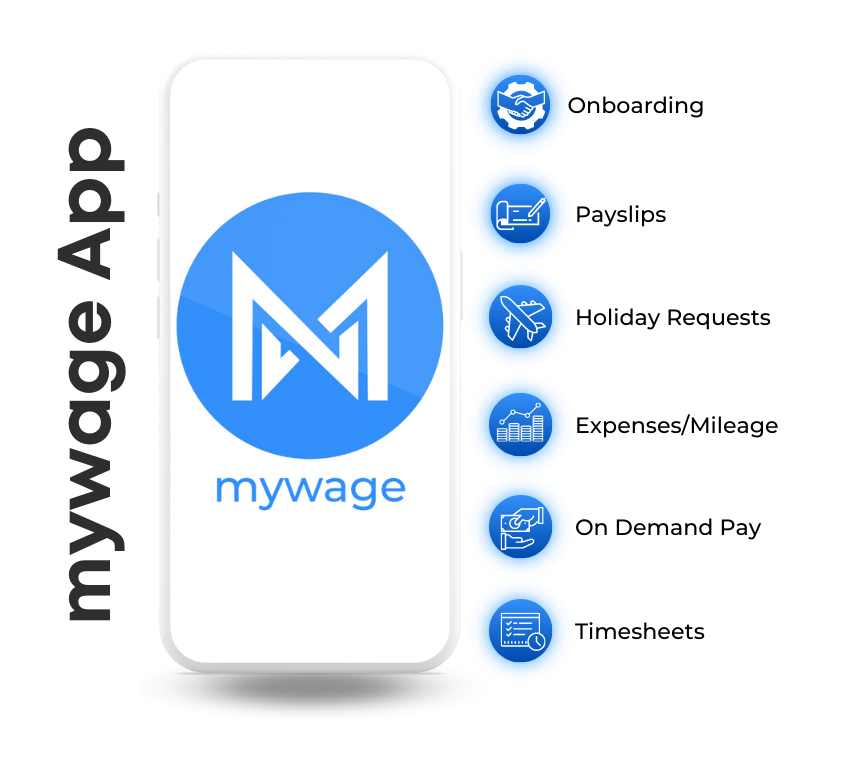 A Dedicated Employee App
We developed the mywage App to empower workers with complete transparency and control over their payroll data.
Via our app, you're able to handle onboarding, invoicing, timesheets, holiday requests, expenses & mileage, and advance pay at your fingertips.