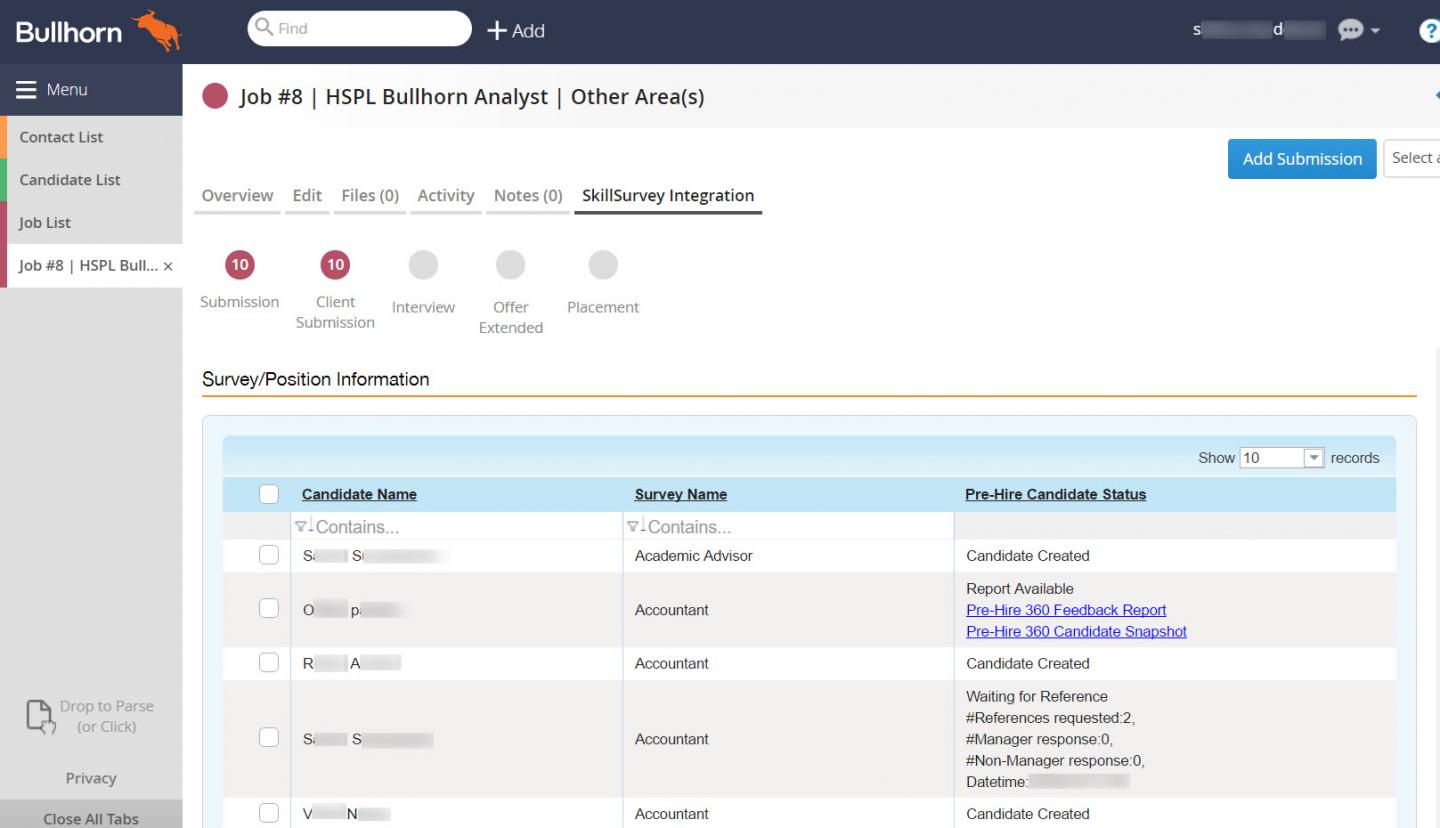 Improve Quality of Hire with Faster, More Insightful Reference Checking – 85% Reference Response Rate and 92% Faster Reference Checking
Increase your recruiting efficiency and quality of hire with a cloud-based, mobile solution that provides a fast and easy way for references to provide detailed feedback from any device. Our customers typically hear from 4 references in less than 2 business days. And you can initiate the reference check directly from your integration with Bullhorn, making it even faster and easier to get critical insights on your candidates.

Reduce Turnover and Drive Better Performance – 35% Lower First-Year
Leverage more than 350 job-specific surveys created by our team of I/O experts that help you get real, validated feedback on the behaviors that correlate with job success. A data-driven report summarizes the reference feedback and factors that predict success. SkillSurvey's online reference checking solution uses best practices in job competency modeling, rigorous statistical validation and customer research to identify the skills required for a given position. SkillSurvey pioneered online reference checking (check out our patents), and we continuously validate our process to ensure it is delivering results. Additionally, our solution is EEOC compliant.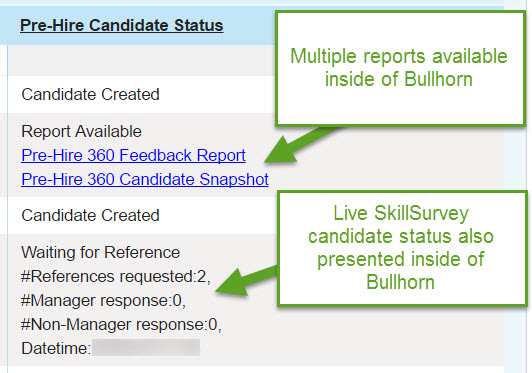 Hire Smarter and Empower your Clients and Hiring Managers
Feedback on your candidate's soft skills is delivered in a detailed, data-driven report. We also offer several other reports which enable you to compare feedback for multiple candidates, prep for interviews, and view system analytics.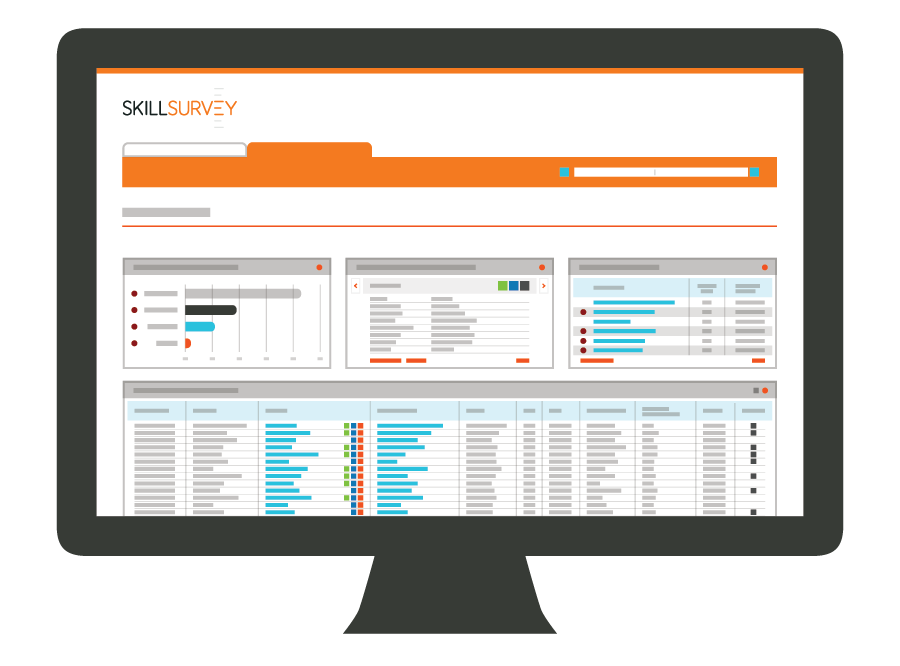 Build a Pipeline of High Caliber Talent – 30% of References Opt-in
With SkillSurvey you can invite references and referrals to join your talent pool and meet targeted talent likely to come from the same industry, or job role. Use custom branded opt-in pages, links and forms to promote your organization and recruit not just references and referrals, but also visitors to your website and career page.
Additionally you can:
Create talent pipelines and set alerts to receive notifications when new candidates match specific skill sets or geographic location
Flag talent for future consideration
Reach contacts faster by targeting messages to individual candidates or groups to promote open positions