A job board productivity tool to help you source more efficiently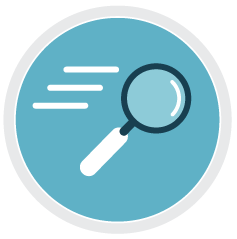 Getting the most value out of the time and money you spend on job boards is important. Today, sourcing candidates is very manual and inefficient, full of guesswork and manual copy/pasting. When you multiply this process across your whole team, it can have a significant impact on your team's productivity and ability to deliver a great candidate experience. With Bullhorn Sourcing Accelerator, there's no more guesswork or manual copy/pasting.
Recruiters can easily:
Know which candidates are already in the ATS and see recent Notes
Add new candidate resumes from the job board automatically
Add notes or tasks without leaving the job board
Reduce job board spend by avoiding views on candidates already in Bullhorn
Calculate Your Savings
Find out how much you can save with Bullhorn Sourcing Accelerator
The Bullhorn Sourcing Accelerator Advantage
Race Ahead of The Competition
As the latest candidate data feeds directly onto their screen, recruiters save precious time as they reach candidates ahead of competitors and increase placement rates.
Increase Candidate Capture
With Bullhorn Sourcing Accelerator, teams build bigger, stronger Talent Communities. How? Capture resumes with a single click, or go full-auto with every candidate profile view automatically pulled into your ATS.
Reduce Job Board Costs
Bullhorn Sourcing Accelerator clients reduce their duplicate views by nearly 25%, cutting down job board costs while capturing sought-after candidates in the ATS.
Step 1
Search over 15 job boards including Monster, CareerBuilder, and Dice.
Step 2
The Bullhorn Sourcing Accelerator Chrome extension loads on the job board automatically, and tries to find a match of that candidate in your ATS.
Step 3
If the candidate doesn't exist in your ATS, they can be added automatically.
If the candidate already exists, Bullhorn Sourcing Accelerator can update their record with the most up-to-date resume.
Step 4
Easily take action by adding notes or scheduling tasks without switching back and forth between the job board and your ATS.