In the midst of the COVID-19, many staffing firms have shifted focus towards client relationships, but have also seen that finding the best candidates and keeping them on assignment has been a challenge.
So how do you keep your candidates and contractors engaged throughout the hiring process, while on assignment, and even post-assignment?
It may sound like a lot of work - but it doesn't have to be. You can automate these communications very easily and ensure your candidates are engaged throughout.
Below are four automations you can create with Herefish by Bullhorn that reduce no-shows and increase redeployment rates.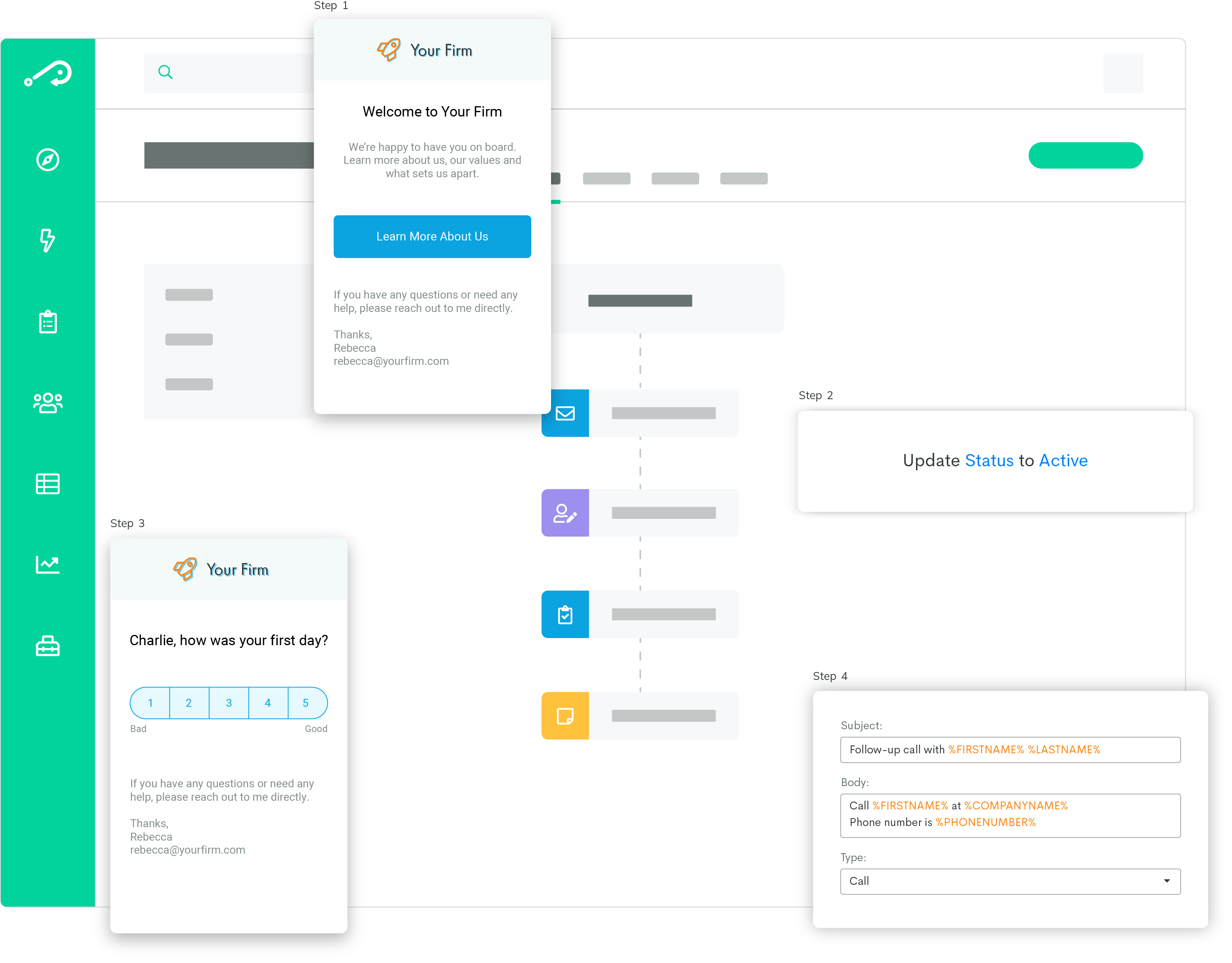 Start Automating Today
Want to implement one of these automations at your firm?
There's plenty of options with Herefish by Bullhorn, including packages with pre-built automations to get you started fast. Fill out this form to speak to one of our product experts!