Congratulations! And hold onto your hat.
You might be asking yourself some of the following questions:
How will you build awareness of your firm?
How will your sales reps build relationships and generate orders?
How will you grow your organization in an extremely competitive industry?
And most importantly in today's market, how will your recruiters find the talent your clients need?
Don't get overwhelmed; get smart.
– About your marketing function, that is. A smart marketing strategy can help you meet any of the challenges listed to the left, and countless others. But as a new staffing firm owner, where should you begin?
Haley Marketing recently developed a comprehensive Smart Marketing Checklist, packed with over 150 considerations to help make your marketing effective, affordable, and strategic.
Read on for several considerations particularly relevant for new owners like you.
Recruitment Marketing
In today's economy, developing a pool of talented, reliable people for assignments and/or direct placement is one of the toughest – and most critical – challenges you'll face. The recruiting technology and best practices top staffing agencies use has evolved dramatically in the last year or so; ask yourself these questions to be sure your new firm is a true talent magnet:
Company Job Board / Career Portal  
Can your application form be completed in less than five minutes – even on a mobile device?
Do you post all your open jobs to your website?
Does your career portal integrate with your Applicant Tracking System?
Are your jobs automatically optimized for search engines…on your domain?
Referrals
Do you have a documented referral program?
Do you have a web page, landing page or mobile app to submit referrals?
Do you promote successful referrals in email marketing and social media?
Reputation Management
Do you proactively collect candidate feedback and encourage online reviews?
Does your company have a 4+-star review rating on all review sites?
Are you alerted when someone posts a review about your company?
Do you follow up with reviews (both positive and negative)?
Job Distribution
Are your jobs appearing on the best job boards for your location and niche?
Are you promoting jobs on job aggregators and social media?
Do you have a strategy for posting and promoting jobs on social media?
Do you use Google and social media to retarget candidates in your ATS?
Recruitment Analytics
Are you tracking the ROI of your recruitment spend…by source?
Do you know the conversion rate for each job and source?
Do you know where in the application process you are losing candidates?
Social Media Marketing
Used properly, social media can be an extremely powerful and cost-effective tool for building your brand, staying top-of-mind, and generating both sales leads and qualified applications. Not surprisingly, you'll get the best results with a sound strategy and disciplined approach. Here are a few questions to consider as you become active on platforms like Facebook, LinkedIn, Instagram, Twitter and even SnapChat:
Strategy
Have you defined specific goals for your social marketing?
Do you have goals for specific audiences (e.g., employers, job seekers, industries)?
Do you have a social media policy that is clearly understood by your employees?
Are you using the channels that best align with your goals and target audiences?
Social Branding
Are your social media efforts consistent with your company brand?
Do your company profiles on each platform match your brand?
Do you incorporate branded sharing images into your blog posts?
Content & Sharing
Do you develop a monthly or quarterly content plan, aligned with your desired positioning?
Are you creating original content at least once a week?
Are you creating content in a variety of formats (blogs, video, infographics, etc.)?
Do you share content at least four to five times each week?
This barely scratches the surface when it comes to marketing your new staffing or recruiting agency, nor does it address how tools like email marketing, direct marketing and PPC (pay-per-click) advertising could benefit your startup. But don't worry; I cover them all in our free Smart Marketing Checklist.
And if you'd like more marketing tips for launching a new staffing firm, we're here to help! Check out our free staffing industry resources, or contact one of our marketing educators.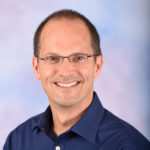 David Searns
David Searns is the Founder and CEO of Haley Marketing, a Bullhorn Marketplace partner, and a leading provider of websites, blog writing, social media and other marketing services to the staffing industry.