Why are Background Checks so Important for Staffing Firms?
Background check services are essential for staffing firms of any size or sector to help protect against hiring mistakes and ensure that you meet client expectations. Depending on the service provider and the job requirements, background screening can include verifying past employment, investigating criminal records, drug screenings, references checks, credit reports, and more.
Going through an extensive background check process while reviewing and placing candidates helps to ensure that your firm is providing trustworthy, qualified, and reliable candidates to your clients. This is an important part of building and retaining close working relationships with your clients.
In the list below, discover some of the top background check providers for the staffing industry, and enable your firm to find the most qualified candidates for every role you fill.

Asurint
Asurint is a full-service background screening company that provides a wide variety of pre-employment solutions, criminal searches, and drug testing services. Asurint provides a seamless means of processing pre-employment screenings for your team, offering an end-to-end view of your process resulting in a more efficient workflow. With the Asurint, you will streamline your staffing and recruiting process while receiving the best customer care possible.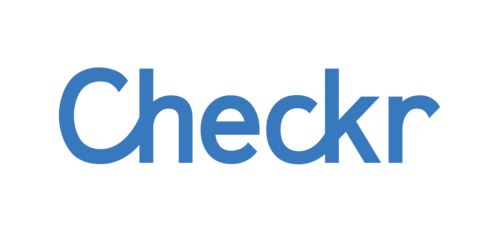 Checkr
Checkr's mission is to build a fairer future by improving understanding of the past. The platform makes it easy for thousands of customers to hire millions of people every year at the speed of the gig economy. Using Checkr's advanced background check technology, companies of all sizes can better understand the dynamics of the changing workforce, bring transparency and fairness to their hiring, and ultimately build a better future for workers.

Choice Screening
As an industry-leading partner, Choice Screening consistently delivers diverse background screening and hiring solutions. Their commitment to excellence exceeds industry standards with our superior service, compliance, education, and accuracy. Are you ready to experience The Choice Difference?

First Advantage
As the trusted partner of over 35,000 organizations worldwide, First Advantage provides easy-to-understand background checks so you can confidently make decisions about prospective employees, vendors and contractors. Not only does this safeguard your brand, but you also arrive at dramatically better background insights – insights you can rely on. Access criminal record searches; education, employment, and professional license verifications; global sanction searches; credit checks; fingerprint screening; drug testing and more. It's time to partner with First Advantage. Now in 26 locations, 14 countries and conducting over 55 million international background screens annually on 17.2 million applicants

Sterling
Sterling—the industry leader in background and identity services—provides a foundation of trust and safety that spans across industries, professions and borders. Their technology-powered services help organizations create great environments for their workers, partners and clients. Sterling has 20 offices in nine countries and conducts more than 100 million searches annually.

Verified First
Verified First is known for raising the bar on streamlined background screening solutions backed by the best client support. Their client support team is U.S.-based, answers calls in seconds not minutes, resulting in hundreds of positive testimonials and a 97% customer satisfaction. Verified First's patent-pending, award-winning integration provides clients a turn-key experience. Awards include HRO Today Baker's Dozen, HRO Today iTalent, Inc. Deloitte Technology Fast 500, Inc. 500.
Maximize the benefit you get from your recruitment technology investments