30 Staffing Professionals Share What They Love About the Industry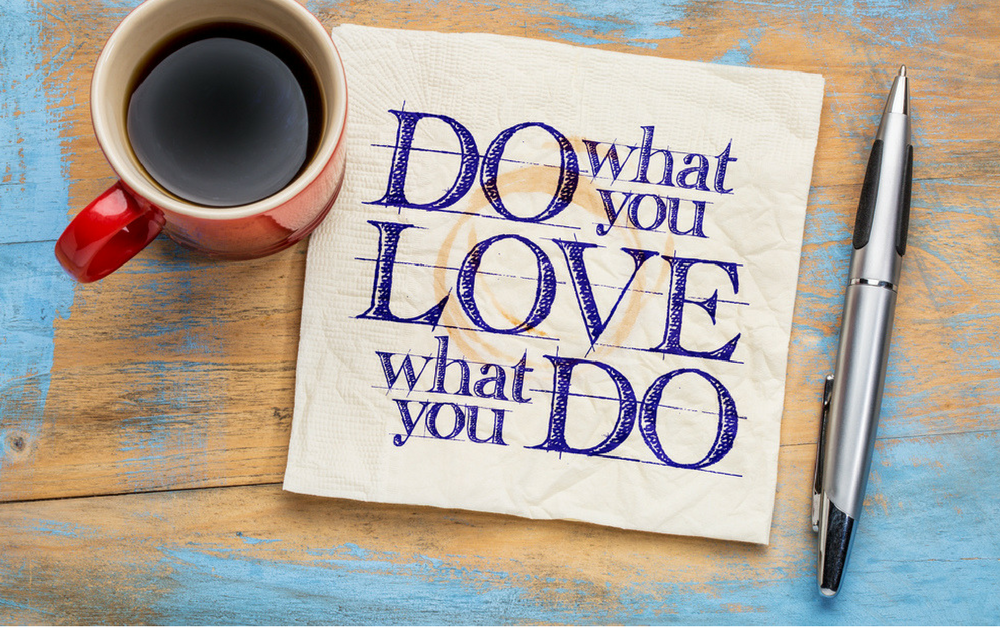 How do you feel about the staffing industry? Head over heels in love? Love but not in love? A deep appreciation? Or has the passion started to fade? Even when you love what you do, it doesn't hurt to get a reminder of what's so great about it. With that in mind, we asked thirty staffing professionals to share what they love about staffing and recruiting.  Here's what they had to say:
Making A Difference
Making an impact on people's lives! – Tiffany McIntyre, Arrow Strategies
The impact it has on candidates lives and the opportunity it provides them. – Alleha Navarro, Pridestaff
Being able to give others a fresh start. – Karolina S, Procom
Helping people. When recruiting is done well it helps everyone involved. – Billy Davis, ETS Inc
Finding new immigrants their first job in Canada! – Julian Lopez, Procom
The People
Long term relationships with amazing people! – Rolf Kramer, Kranect 
The personal connections I make with contractors. – Josh Pryor, Procom
The people. – Edward Giorgi, All About People
You get to interact with and meet so many new people and learn from each one. – Daria Gourianova, Procom
The people that you meet. You will always learn new things, gain new experiences and knowledge. In this industry, there's always something new and you can always learn from it. – Luzee Liban-Juco, Procom
The Interaction with people. – Bryan Aharan, Procom
Matching people to their dream jobs. It means a lot, especially to people coming out of school. – Zoe R, Procom
Helping people find a job is very rewarding. They are almost always very grateful and it's fun to interact with all sorts of different people on a daily basis. – Charles Liikson Procom
It's Stimulating
That it's different day to day. – Sean Brett, ACG Resources
No two days are the same. We have the benefit of getting to talk to different people from all walks of life on a daily basis. – Gary Fiore, ACG Resources
I love that everyday is different. I love helping clients and consultants and getting those calls from Consultants where they really appreciate your work. – Shannon Snell, Procom
The Challenge
The challenge of finding the right candidate. – Mary G, Procom
The constant challenge of bringing on new clients and the accomplishment of clients signing agreements with you after your constant pushes. – Lacy Phillips, Procom
The competitiveness. – Christa Mancino, Procom
There's always a challenge around every corner, but the reward of connecting people and purpose is well worth even the biggest challenges! – Charles Baughman, ITAC Solutions
I love the hunt and finding the right resource for a specific role/requirement. It give me pleasure in being able to offer someone a job/position at the end of the day. We are changing peoples live with each and every placement we make. – Sam W, Procom
It Pays Well
The money. – Dejan Pilipovic
I enjoy my job first and foremost because I make a very good living and work for a great Canadian company. I also take great satisfaction in placing people in roles with excellent clients and that meet their expectations. – Valerie Anderson, Procom
The strong compensation structure allows you to make a significant amount of money. The more time/effort you put in the more you will get out of it. I have been in the staffing industry for almost three years now and each year so far I have made more money. I plan to grow this every year while helping many individuals find new career paths. It is an invigorating and competitive market which I enjoy! – Justin Taylor, Procom
Truthfully, the $$ – Vince Kwok, Procom
All Of It
I love the value that we offer to both clients and candidates. There is a sense of pride that comes with helping clients meet their business objectives and finding great opportunities that leverage our candidates' strengths. We are in the people business and people are at the heart of what we do! – Kristyn Harris, Procom
Working within the staffing and recruiting industry is an exciting area because even though people have different career goals, education, and experience, we all have a common interest, and that is having or finding a job! Knowing the ins-and-outs of interviewing, resume writing and finding a job is always a great topic of discussion with people that are not in this industry. Whether it's coaching a candidate on how to tailor a resume or catching up with a friend, I am always in a position where I can offer very valuable tips and advice to help them in their application process. – Ana Algernon, Procom
The staffing and recruiting industry touches on so many different industries, which keeps you current in many different areas. Not only are you able to match candidates and clients together through innovative means, but you also get to keep current on trends in many different industries and types of work. I can't profess that I will ever be an Angular Developer but knowing a little bit about what they do and how the technology is changing allows you to have intelligent conversations with people outside of recruitment. There is a lot of cool new technology introduced so you definitely get to see what takes off and what never gains traction. There are so many great people in staffing from the candidates, clients and the people within your firm and industry, it is easy to see why people don't leave the industry. – Wendy Kennah, Procom
I love working as a full desk recruiter, especially the business development and sales part of the industry. I like working with clients to try and help them with an irreplaceable part of their business – people! I especially like it when hiring managers are really pleased with a new hire. On the staffing side, I enjoy the fast pace of filling positions for clients that need people right away. Great industry! – Derek Rose
Bonus: One Like
Love is a strong word… but I like the variety of work and the diverse technology landscape that our client base provides. – Paul Sabatino, Harmer Consultants
Do you want to be featured in Bullhorn content? Contact Emily Saquet about joining our customer advocacy group, The Bullpen. Thanks to the folks at All About People, Procom, Harmer Consultants, ITAC Solutions, Kranect, ETS Inc, Arrow Strategies, Pridestaff, and ACG Resources for their fantastic responses!
Subscribe to the Staffing Blog
Subscribe for trends, tips, and insights delivered straight to your inbox.