4 Principles for Engaging Buyers in the Era of the Customer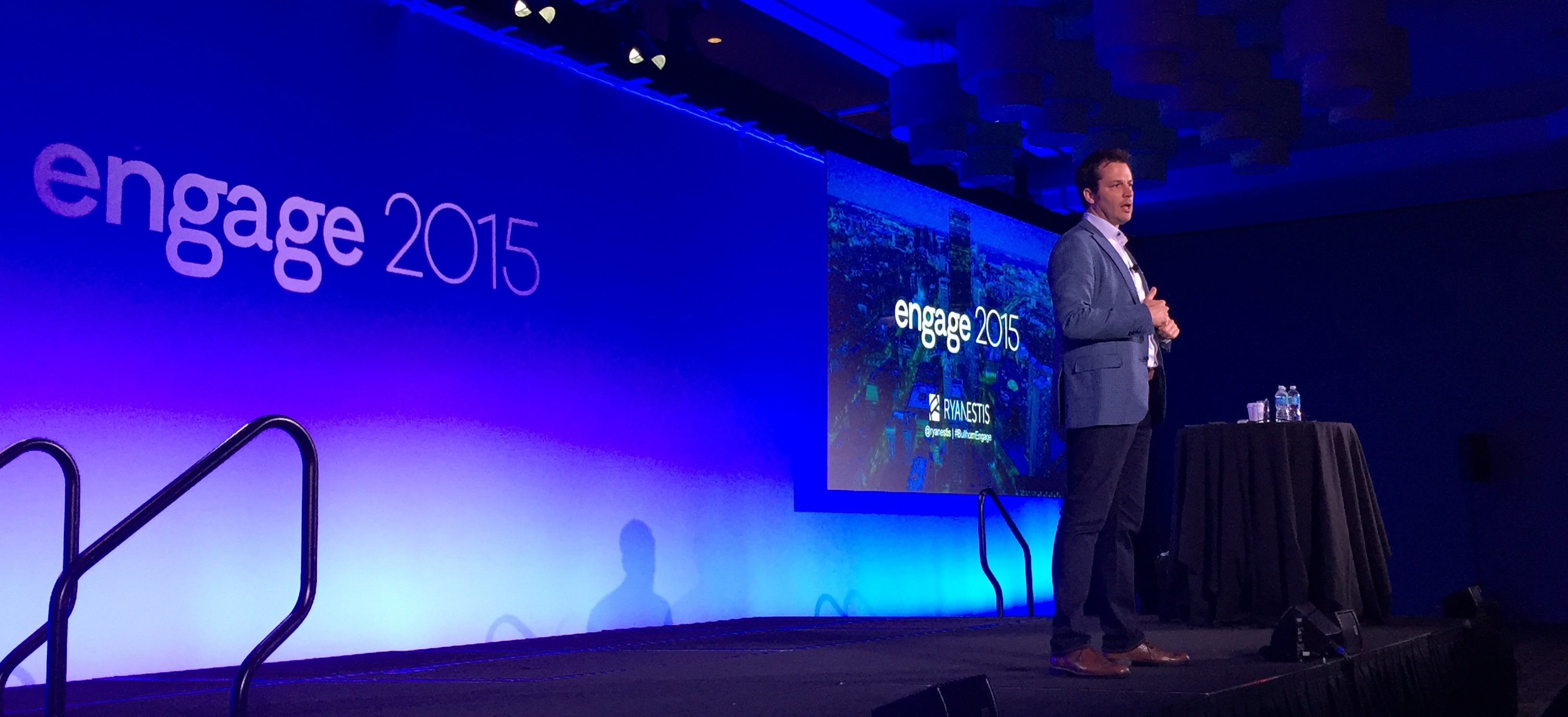 Doing business in the age of the customer means doing business in a completely new way, says Ryan Estis. At Bullhorn's annual Engage conference in June, Estis explained that customers are out there gathering information and making decisions before they ever find you, so you need to find new ways to engage with them and show them that you offer the solutions they need.
His insights are useful for businesses of all sizes in every industry and include practical steps you can start taking today to improve customer relationship management.
Brand the Customer Experience
To stand out to customers, you have to make them feel like they stand out to you, Estis says. These tactics can help:
Communicate your company's identity, story, and compelling difference consistently and frequently.
Be flexible enough in your brand vision to adjust to customers' specific wants and needs.
Provide insights showing that you're the solution to their problems.
In the age of the customer, business relies on relationships, and putting people first when you work with customers will pay off. Dedicate your organization to this way of thinking and train everyone who might come in contact with a customer to spot ways to add value to any interaction. Respond to challenges as opportunities and remember that everyone is looking to you as an example.
A great way to add value is to serve as a connector in your network. Refer people without expecting anything in return.
Lead from a Position of Influence
No matter how long your company has led the industry or your CEO has led the organization, communication and courage are still key to any influence they hold. Communication powers relationships: good organizations and people listen to their customers, partners, employees, and clients, and are straight with them in return.
Don't forget: communication means online communication as well. Social media isn't just changing business – it's changing the way we relate in every aspect of our lives. Use these connections wisely to build and nurture relationships with customers and potential clients.
Courage means embracing change, setting standards and expectations, and consistently holding people accountable. Tell others what they can expect from you, and then deliver.
Live Your Culture
What is your company culture? Do you know? Can you describe it in a sentence? Do you live it in the work you do? How about your employees? Your customers want to know who you are, and the best way to show them is to live your company culture every day.
The Mayo Clinic is a great example. Its mission is "The needs of the patient come first." It leaves no room for ambiguity – everyone can understand it, and it's easy for the mission to inform and permeate any action any employee takes. It's a way of life.
This level of culture comes from the top. Employees, like customers, want to see it in action, and when they know that leaders will support them in building culture, they become free to live it and use it in every task they complete.
Take Action
Estis is a proponent of the Take Action Now Plan, or TAN Plan. There are changes you can make as soon as you're finished reading this blog post to engage customers more easily – write down three and work to apply them to your business within the next 30 days.
In the age of the customer, it's paramount that you do everything you can to engage and enlighten them. As the way we do business changes, are you keeping up?
Subscribe to the Staffing Blog
Subscribe for trends, tips, and insights delivered straight to your inbox.