5 Ways to Enjoy Boston While Attending Engage 2015!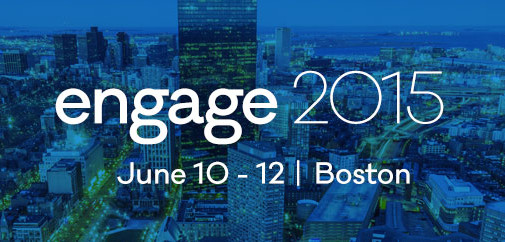 From June 10-12 in Boston, Bullhorn will be hosting Engage 2015, an annual conference designed to help staffing, recruiting, and sales leaders to learn best practices, expert insights, and innovations from each other over the course of three days. Engage 2015 will definitely put you at the top of your game and give your company a competitive edge, but it will also give you the opportunity to explore the beautiful city of Boston!
We've assembled a collection of ways for you to experience Boston and the area surrounding the location of Engage 2015, the Westin Copley Hotel at Copley Place. Make the most of your trip with our recommendations!
1. The Shopping – The Westin Copley Hotel is part of Copley Place, a premier shopping mall filled with upscale stores, including Neiman Marcus, Tiffany & Co., Louis Vuitton, Emporio Armani, and Jimmy Choo. An elevated walkway that crosses over Huntington Avenue connects Copley Place to The Prudential Center, which hosts another set of stores, including Gucci, the Microsoft Store, Saks Fifth Avenue, and Barnes & Noble. Looking for a chance to enjoy the weather while you shop? Head over to Newbury Street, where you'll find high-end shops like Burberry, Brooks Brothers, and Lilly Pulitzer alongside a variety of eclectic restaurants and boutiques.
2. The Food – The Copley area of Boston is chock-full of delicious food. For breakfast, check out the Green Bean Mobile Cafe food truck, parked on Stuart Street, between Clarendon Street and Dartmouth Street, from 7:30 to 10 a.m. for amazing breakfast sandwiches, muffins, and coffee. Or if you feel like venturing a little farther, check out Blackbird Doughnuts on Tremont Street from Thursday to Sunday for some very creative flavors, including Blackberry Lavender and Salted Toffee.
For lunch, consider Tasty Burger, which lives up to its name, connected to nearby Back Bay Station. Or walk through Back Bay Station to Flour Bakery, which serves up sandwiches that are both healthy and delicious, as well as a variety of sweet treats. If you'd like a wide variety of choices, you can always go to the Prudential Center Food Court, where you can choose from pizza, burritos, Japanese food, Chinese food, grilled cheese, and a plethora of other options. And if you want something extra fresh, check out the Copley Square Farmers' Market, held from 11 a.m. to 6 p.m. on Tuesdays and Fridays.
For dinner, you could head to the Top of the Hub on the 52nd floor of the Prudential Center, where you can enjoy excellent meals, live jazz, and impressive views of Boston's skyline and the landscape far beyond the city. For Italian food, you can walk to Sorellina on Blagden Street, and if you want to feel uncomfortably full, you can go to Brazilian steakhouse Fogo de Chão, located inside Copley Place. For something quick and easy nearby, try Clery's, or if you're feeling a little more adventurous, take a 15 minute walk to Picco (an acronym: Pizza and Ice Cream Company) on Tremont Street. It's exactly what it sounds like.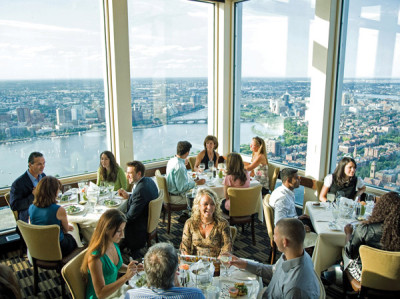 3. The Red Sox – If you've never been to Fenway Park for a Red Sox game, now's your chance! The Sox open up a three game homestand against the Toronto Blue Jays at 7:10 on Friday, June 12th, the last day of Engage 2015. They will also be playing in the afternoon on both Saturday and Sunday. Best of all, the park is only a 20 minute walk from Copley Place. Check out the Green Monster, Pesky's Pole, Big Papi, Fenway Franks, and everything else that makes Fenway Park the best sports venue in the country.

4. The Culture – Particularly if you're staying over the weekend, you could find yourself with some extra time to explore the city. The Boston Public Library is a beautiful building that houses countless and invaluable resources, and it's right on Copley Square. If your taste leans more toward museums, take a short ride (two stops!) on the T from the Prudential Center to the Museum of Fine Arts, full of beautiful and fascinating exhibits, or the Isabella Stewart Gardner Museum, established by Gardner herself in the early 1900s. The Gardner Museum is particularly interesting – there are a number of frames that have been kept empty ever since an art heist in 1990 that remains the most lucrative theft of property in United States history. Make sure to wear your Red Sox gear if you go – you'll get a discount! And, of course, you can walk the Freedom Trail, exploring various places within Boston that have historical significance, including many that featured prominently in the American Revolution. Perhaps the most famous spot on the Freedom Trail is the last stop: the USS Constitution, or "Old Ironsides," a Navy frigate that played an important role in the War of 1812.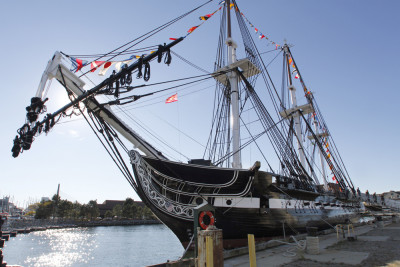 5. The Tours – If you look out the window from the lobby of the Westin Copley Hotel, you'll probably notice a collection of strange vehicles parked in front of the Star Market grocery store across the street. They're the famous amphibious Boston Duck Boats, ready to take you on a ride around the city, by land and by water. I promise you, it's a ton of fun, and you'll be able to experience the entire city from a really interesting vantage point. But fair warning: you'll have to be prepared to quack.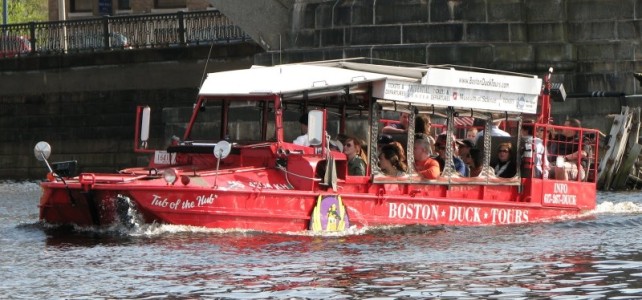 Subscribe to the Staffing Blog
Subscribe for trends, tips, and insights delivered straight to your inbox.