7 Questions to Make you Think from VMSA Live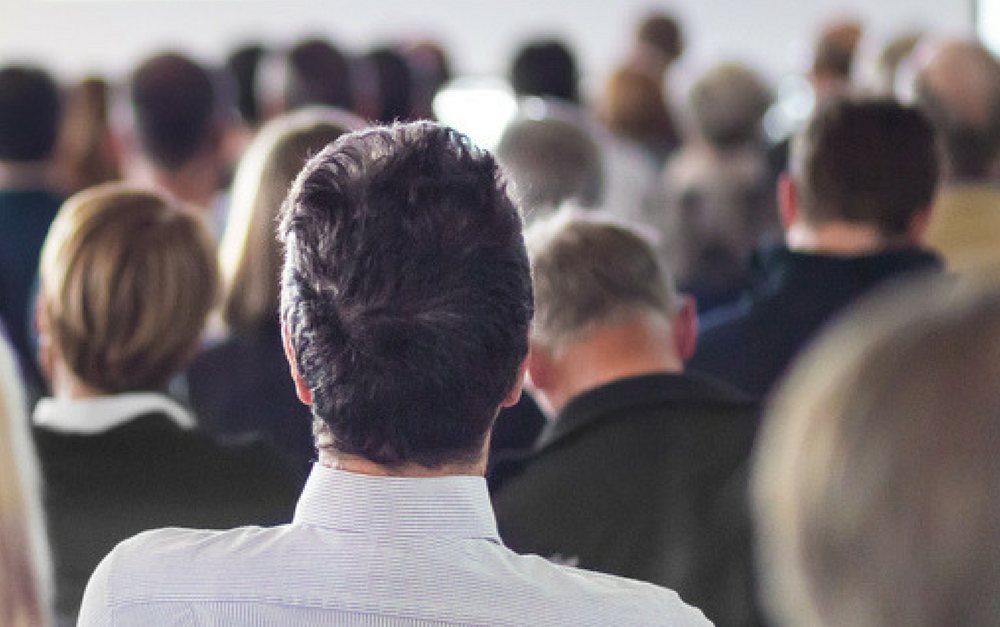 Last week I attended my first VMSA Live conference and left with more knowledge about the symbiotic relationship between buyers of contingent workforce services, staffing suppliers, MSPs, and VMS providers.
This conference brought together experts on nearly all sides of the equation (except candidates), and highlighted the intricacies that exist when buyer needs, contingent workforce programs, and technologies are all evolving at once—both in conjunction and in isolation. One consistent theme was the opportunity for all parties to enhance communications to deliver stronger results. Given the fast-paced, and frankly, complicated nature of these relationships, I also left this conference with a list of questions to investigate or ponder further.
Consider these seven questions if you currently operate in the triad of MSP, buyer (end client), and staffing supplier, or if you're a business leader in a highly dynamic industry.
1) Can you print an ear?
Why not kick off this list with the most random question of all? Dr. Tracey Wilen asking this during the keynote on digital disruption and the future of work. She used an example of the advances in 3D-printing, including the use of living tissues to eventually "print" an ear, to highlight the need for workers in the future to embrace "novel and adaptive thinking."
Not only did this example blow my mind a bit, but it definitely triggered me to think about what innovations we're missing in this space. Are you creating a culture that encourages and rewards novel and adaptive thinking? From where I sit working with enterprise-sized staffing and recruiting organizations across the globe, I think this varies greatly. But I can't wait to see what's next from the firms that adopt novel and adaptive thinking.
2) If location isn't part of the recruiting equation, is there a skills gap?
Eric Gilpin, SVP of Upwork, the world's largest freelance platform, posed this question and it stuck with me. Living in the US, it seems like we constantly hear about the skills gap, especially in highly specialized technology roles. Just last week, unsurprising news came that the H1-B lottery reached the limit on applications in approximately a week.
If companies could tap into a global talent pool, would there be a skills gap? I'm not convinced that the skills gap would disappear since not all work can be delivered by knowledge workers remotely, but I do think the pace of globalization and need for top talent will force everyone to test their own limits on what "work without limits" means to them.
3) When it comes to complaints regarding technology, how much is process-driven and people-driven vs. a function of system capabilities?
If you've been in the staffing industry for the last decade, you know the adoption and expansion of VMS has been a continuous, and often contentious, topic. In a session titled, "How VMS Should Work for all Stakeholders," there was healthy debate about what was at the root of these issues.Was it the VMS technology that isn't keeping up with the needs of the stakeholders, or the processes and people who are driving the VMS technology? This goes beyond VMS technology.
Are you choosing a technology that truly enables you to run your business more effectively? Or is the technology too restrictive? Lean on your technology partners and share your company objectives so there's transparency on what you're looking to achieve. They need this information to ensure you're optimizing the systems you have so you're not feeling as frustrated as some of the people in this session.
4) What is all this data doing for us if we don't know what "good" looks like at OUR organization?
Similar to the last question, this applies beyond the discussion of MSPs. During this session, attendees discussed if there were any benchmarks or scorecards that the MSPs leaned on the most or could share to help staffing suppliers.
The panel came back to a simple but often overlooked point when you're deep in data: benchmarking doesn't always make sense when you don't know what good looks like internally. Start with tracking the metrics that matter to your company and benchmarking against your own standards before making assumptions based on metrics that might be irrelevant to you.
5) What did the tractor replace?
The plow, not the farmer. I found this simple analogy powerful to reflect on when most sessions were about the next big thing. What's the tech disrupter on the horizon? Will online staffing take over traditional staffing? What am I missing?
After Dave Phillips, staffing industry veteran and advisor at CHILDS Advisory Partners, shared this analogy, he went on to emphasize that people will always be at the heart of what the staffing industry provides. Yes, your gross profit will be a huge determinant of your valuation when looking to sell, but your company culture and management team are also critical components. Don't forget about investing in your team. Investors will notice, too.
6) Are you trying to standardize something that can't be standardized?
This question came up during a talk by Andrew Karpie of Spend Matters on the fads, facts, and trends in the contingent workforce space right now. Everyone's working towards benchmarks and analyzing data, but not every aspect of your process and interactions can be standardized.
For example, the group in this session highlighted that it's not realistic to get to a point where every job req and/or job description are standardized as people are the core of what we're talking about. Focus on what works for your organization, but be realistic about what's possible when the core "resource" being discussed is a dynamic human being.
7) Are you getting what you need so I can get what I need?
Michelle Cox, contingent workforce lead at US Cellular, shared this during one of the concluding sessions and it summed up the conference for me. Although some of these interactions are complex, everyone is working towards a greater good and wants mutual benefit for the parties involved.
It helps to take a proactive approach and keep open communication not solely in these type of work arrangements, but in almost all working relationships to ensure everyone is set up for success.
Ultimately, I'm walking away from VMSA Live with as many questions as answers—an exciting place to be as a student of the staffing industry. How would you or your business respond to these questions? Tweet me at @LMcKelvey. And check out the conversation at #VMSALive to get thoughts from other conference attendees.
Learn more about getting the most out of your VMS business model with this in-depth look at how staffing firms interact with VMS.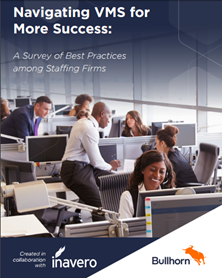 Subscribe to the Staffing Blog
Subscribe for trends, tips, and insights delivered straight to your inbox.