A Platinum Opportunity: Why Marketplace Partner CloudCall Is Excited for Engage 2017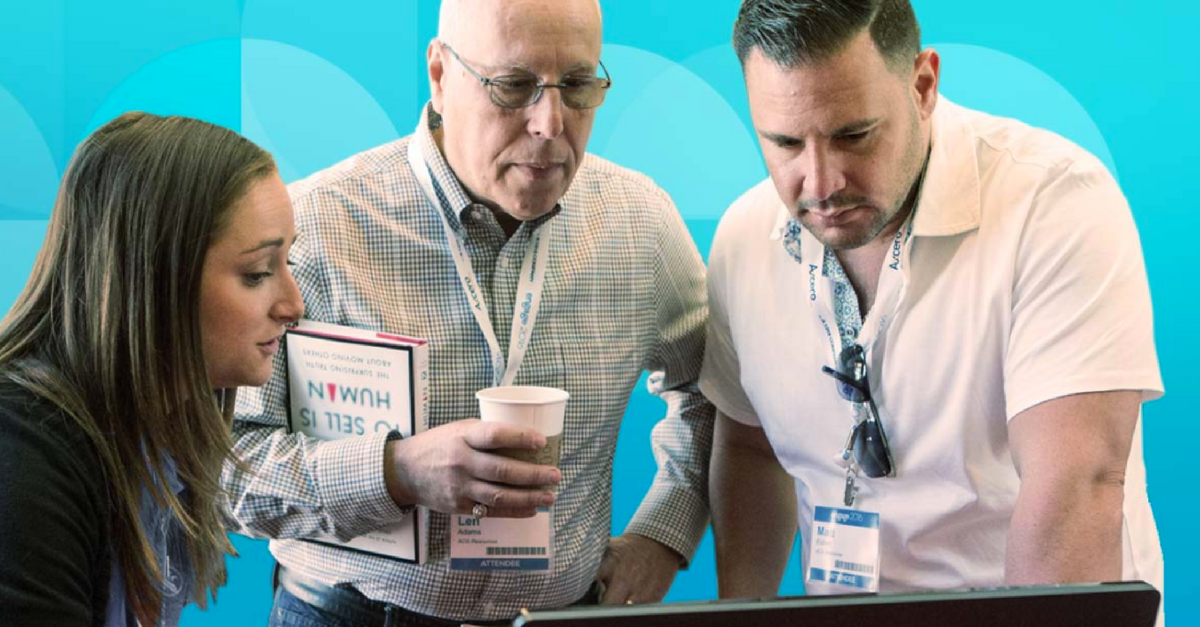 At Bullhorn, we are all incredibly excited about Engage 2017, and I'd dare to say that I'm among the most eager for June 7th to finally arrive. We've put together an incredible lineup of speakers and content, and the event will not only be our highest-quality conference in history, it will inevitably be the most enjoyable event we've ever hosted for our attendees.

Part of the benefit of Engage comes from the sponsors from our Marketplace partner program who enrich the event by showcasing the power of Bullhorn's extensible platform through the seamless integrations which enable tremendous productivity enhancements for recruitment professionals and leaders. When customers buy Bullhorn, they're not just buying the best-in-class end-to-end recruitment software platform – they're also buying the promise of integrating with dozens of the most forward-looking best-of-breed recruitment solutions available to save time, reduce effort, and increase revenue.
One of our platinum sponsors this year is CloudCall, a leading provider of telephony integration for CRM systems, including, of course, Bullhorn's ATS and CRM. CloudCall was a platinum sponsor of Engage last year as well, and I had the privilege of catching up with the company's chief revenue officer, Andy Jones, who will be making his third trip to Engage this year.
What are you most looking forward to at this year's Engage?
Andy:  As a Bullhorn partner for six years, we've had a lot of experience with the events Bullhorn organizes in Boston and London. Engage has three major benefits for us that we greatly value. First, it's the ability to meet customers of Bullhorn, regardless of whether they are also customers of CloudCall, because these recruitment leaders shape our view of the industry and its future. Secondly, we attend Engage with the hope of meeting future clients that could potentially benefit from the Bullhorn-CloudCall integration. Finally, and no less important to us – it is an incredibly fun event. We meet a lot of our existing customers and because Bullhorn makes Engage such a collaborative and supportive environment in which to network and share ideas, we always come away with valuable insight.
Furthermore, Engage is just a tremendously well-planned and executed event. From an outside view, when you think about the number of people who come to Engage from so many places around the world, and for all of them to arrive in one place and have such a uniformly positive experience for three days, well, I've never been to another event that does that as well as Engage. The culture and content and feeling of the show has managed to maintain its original excitement and verve even though it has grown year on year.
And finally, we at CloudCall make it a point to attend Engage to see just how long Bullhorn EMEA partner manager Nico Roux's beard has gotten. It's more amazing every year we see it.
How do you anticipate your experience at this year's event to be different from previous years?
Andy: As of today, we have two former 'Bullhorners' working with CloudCall. In the last year, since the  Engage 2016, which was very impactful for us from a revenue standpoint, we've become even closer to the Bullhorn team and we're trying increasingly to align our product synergies. This year whilst we're looking to attain the same commercial success that Engage is excellent at providing, we are also trying to expose more of our customer base to the value of the event. We have around 50 clients attending the event, many of whom are doing so for the first time.
Why did you decide to renew your Platinum sponsorship status?
Andy: We consider Engage to be our premier event every year as far as exposure to a highly strategic market. This is the reason we decided not only to return as Platinum sponsors, but to increase our investment in the event compared to last year. We anticipate a huge return on investment from sponsoring Engage this year, and we also feel that we owe it to Bullhorn to represent ourselves well as a longer term partner, and this is the best environment in which to do it. The Marketplace partner program is an important part of the Bullhorn platform ecosystem, and Bullhorn takes care of their partners well. The Bullhorn Marketplace is friendly, collaborative, and equitable. In fact, we're working on projects with some other Bullhorn partners that we'll also be eager to showcase at Engage.
---
---
Engage is the ideal event for exploring the opportunities and challenges associated with accelerating your business growth in the new relationship economy. You'll learn to build better business relationships and more effectively engage customers, candidates, and employees. We'll explore the impact of emerging technologies on relationship-based businesses. Now celebrating our 10th year, Engage brings together practitioners and innovative business leaders in B2B services industries including Staffing and Recruiting, SaaS, and Consulting, but is still intimate enough that you'll see some of your favorite staffing friends.
Subscribe to the Staffing Blog
Subscribe for trends, tips, and insights delivered straight to your inbox.